How to look royal in blue and black.
Blue and black are two colors that go very well together. This is due to the neutral nature of black and the fact that they are both dark colors.
And it's their ability to go very well together that will help you stand out very nicely at an event. With regard to attracting the right kind of attention, nothing stands out in the right way more than the right designer tuxedo jacket.
I'm personally not really a fan of suits. Well, at least not the plain office type. They tend to look too plain for me. I do, however, absolutely love the one below. A designer tuxedo jacket in Nairobi Kenya paired with formal black pants, a blue Hublot watch and a nice pair of blue designer shoes. This look just screams respect and is the desired ensemble for anyone looking to stop people in their tracks.
As shown in the outfit grid below, when paired with the right statement piece, a blue and black ensemble can look absolutely stunning.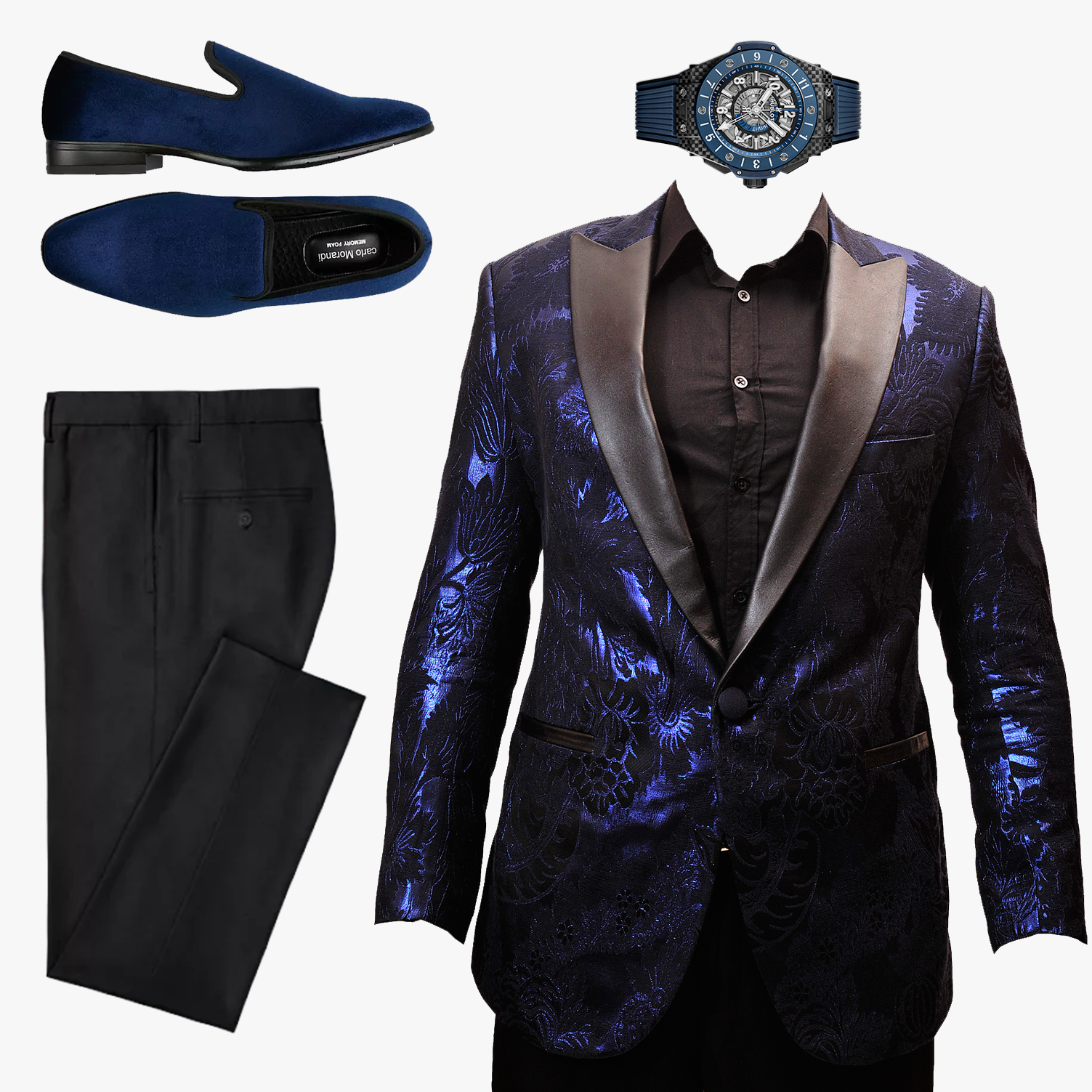 Do you prefer to layer the color blue when donning your designer tuxedo jacket in Nairobi? No worries. Here's a version of the look with a blue shirt that looks just as dashing.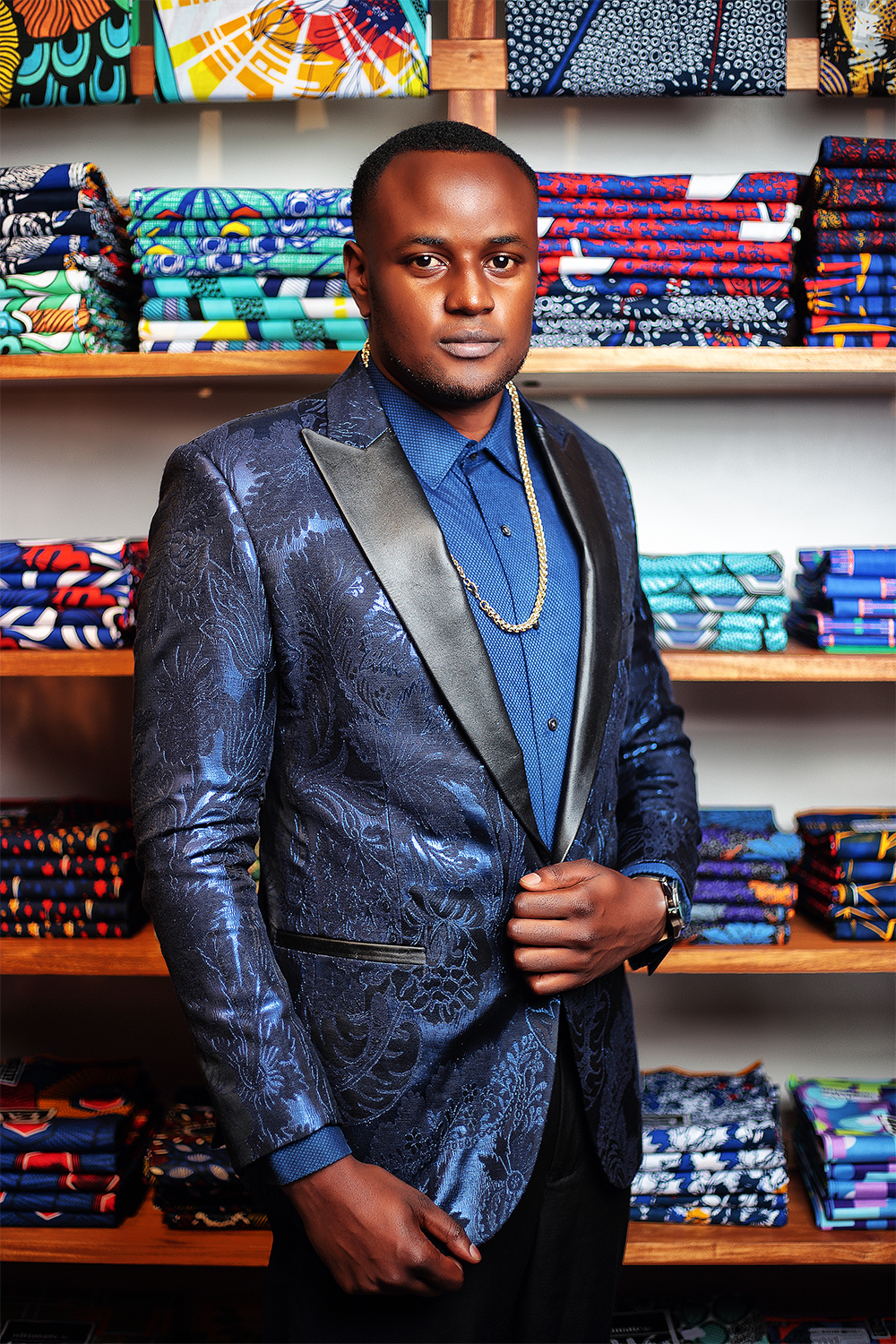 Maybe you're the type of gentleman for whom the black shirt is a bit too serious. Or maybe you find the blue shirt and a full blue look a bit too much for your taste.
In that case, go with a nice white shirt instead.
This look is perfect for attending a posh Nairobi wedding on a warm Saturday afternoon as evidenced by how brilliant our brother looks in the image below.