6 things a magnificent wedding jacket will do for you.
Wedding jackets for the groom in Kenya – An exceptional Groom blazer for a wedding.
A special wedding jacket for you as a Kenyan groom has quite a few major advantages you may not have realized before.
I'd, therefore, like to quickly go through 6 powerful benefits the right groom blazer for your wedding will provide.
I undertook my undergraduate degree at USIU-Africa. It's a wonderful institution. I'd recommend it to anyone.
Now, in USIU we had group presentations where one would be required to go stand in front of the class and give a presentation of an assignment your group had been tasked with. My very first presentation was absolutely nerve-wrecking.
I had never done any form of public speaking before. Standing in front of a class of 30 people was probably one of the most daunting things I'd ever done in my life up until that point.
As time went on I got progressively better. You should've seen me at my last presentation three and a half years later. You'd have been so proud. I had transitioned into a true public speaking master.
Standing in front of a podium at your own wedding can feel just as intimidating.
Only instead of the 30 classmates, you'll be standing in front of over 500 people. Most of them strangers. An exceptional groom blazer from the wedding is just the adrenaline shot required to glide through the event.
The second you slip on the jacket in front of the mirror on the morning of the wedding, you'll be so self-confident that you won't care how many people will be watching. As a matter of fact, the more the merrier.
You'll have them staring in admiration at your remarkable sense of style.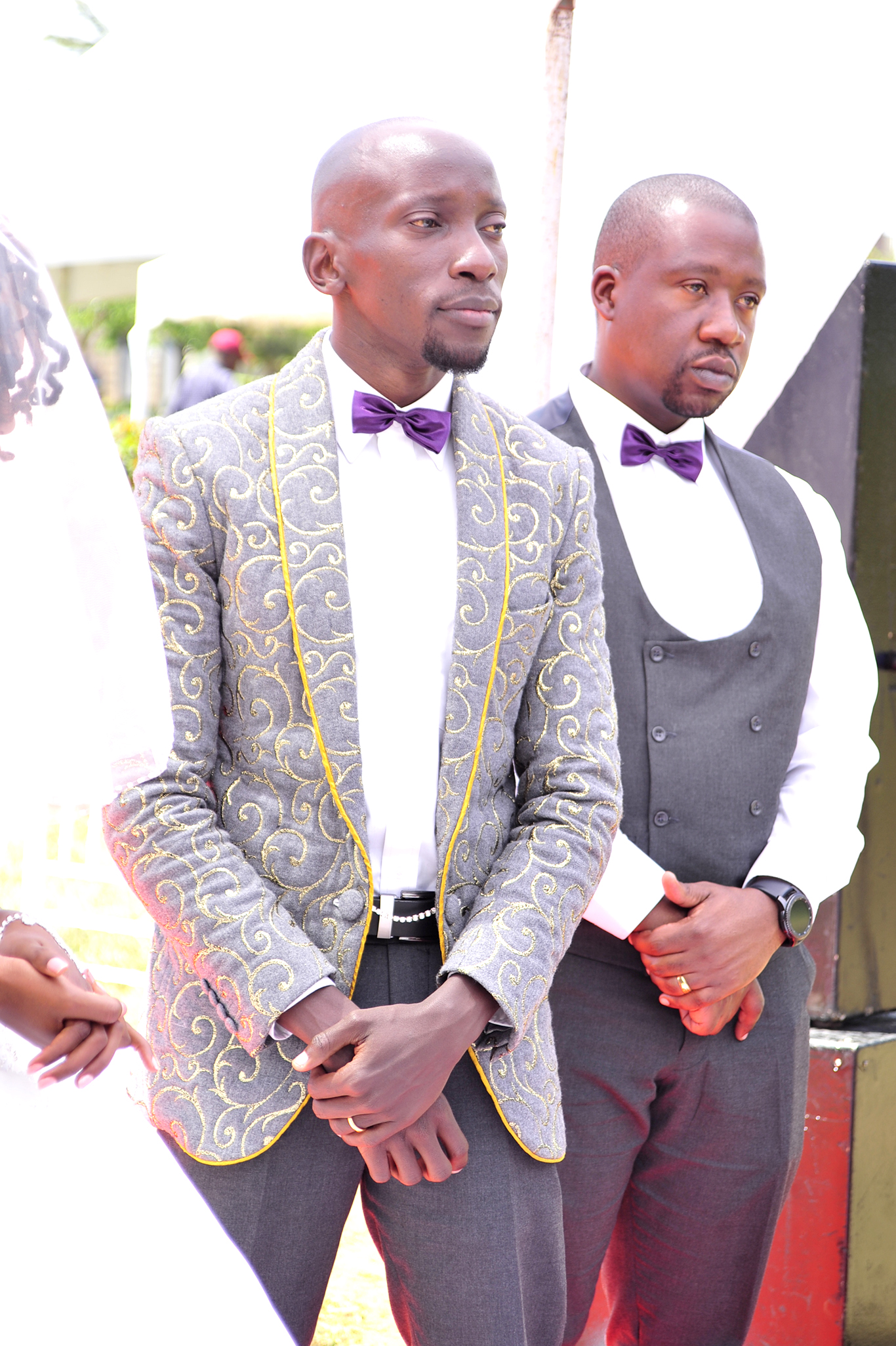 Amplify attraction in your new wife.
You already have her, she's yours. However, now is not the time to get lazy.
Anyone who has ever built a business from the ground up will tell you. The journey to becoming number one is very difficult. Then once you're at the top, the struggle to stay there is even harder.
Relationships, in my opinion, are a bit like building a business.
What you achieved three years ago doesn't mean much today. New day, new goal. And your new goal is to prevent long-term boredom and keep things fresh.
I recall during my wedding how proud my wife was of how good I looked. She couldn't get enough of me. Check out the look she kept giving me throughout the wedding.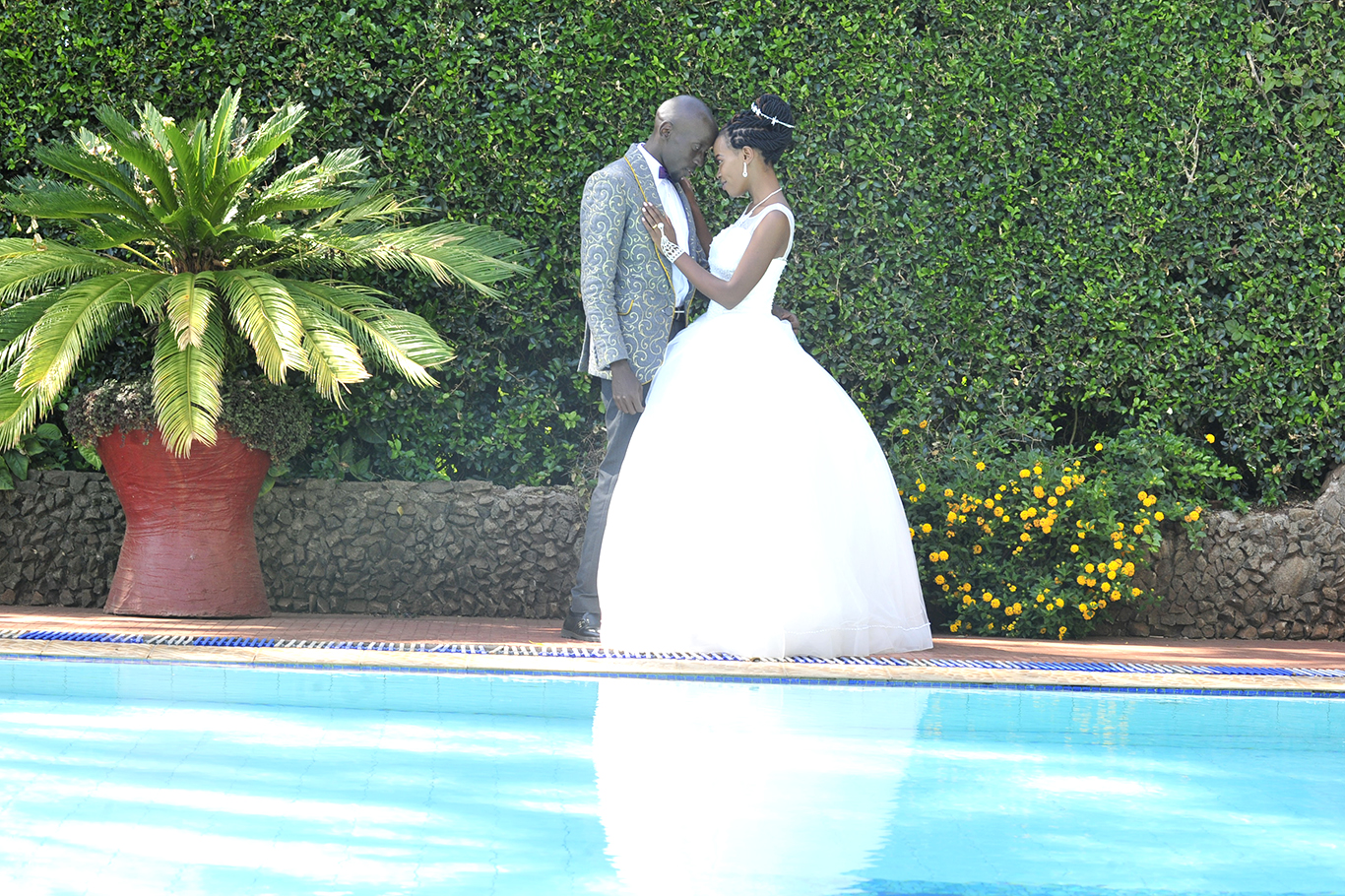 It had me thinking, "Let's end this party quickly this young lady and I have certain things to do."
Months after the wedding, she would still occasionally bring up how handsome I looked on the day. And you know how we men are. We love compliments.
I actually feel like my wedding jacket set off our marriage in the right direction because she appreciated the effort I had put in to ensure that I showed everyone she made the right choice.
Speaking of everyone.
Blow away your in-laws and earn their respect.
An electrifying wedding jacket for you as the groom is the perfect way to inspire respect in your in-laws. And here's why.
Your in-laws don't know you. All they know about you is that their daughter has chosen you. Therefore, it's this group that is most likely to judge you based purely on your appearance.
If you dress plainly in a plain suit, they'll feel like there's nothing interesting or refreshing about you. They'll immediately begin to have doubts at the back of their minds.
However, if you step in with a unique groom blazer for the wedding, they'll begin to understand why she may have picked someone like you over everyone else.
I mean, just take a peek below at what is arguably one of the finest wedding jackets for the groom in Kenya. Who wouldn't be impressed.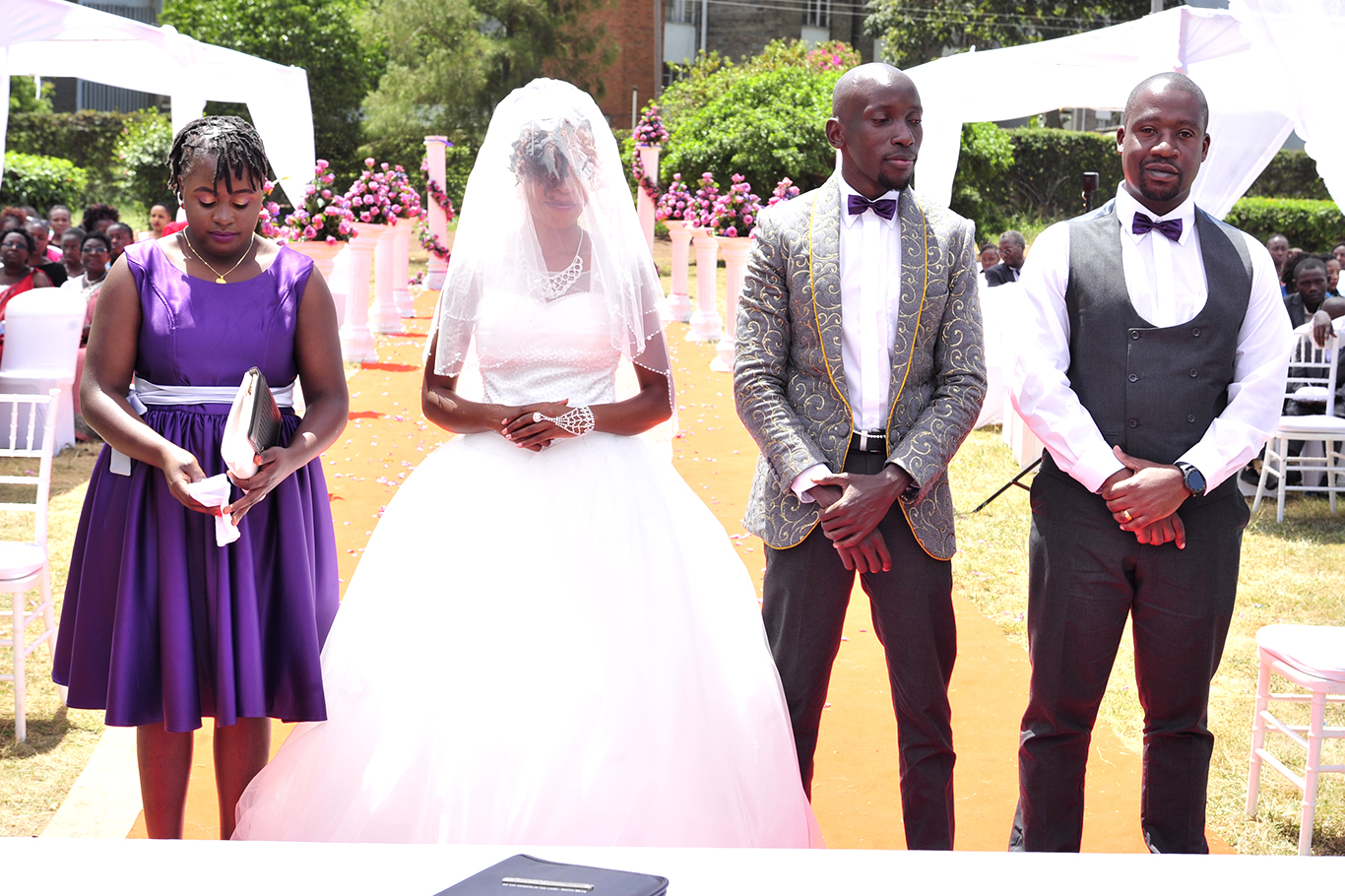 Make your family proud.
Your in-laws won't be the only family impressed by the seriousness by which you've taken the occasion. Your family will also be very proud of you. For representing them in the right way.
My mum and I have an ordinary African mother and son relationship. That essentially means compliments are dished out once in a decade. On very special accomplishments. So to hear my mum tell me I looked very good was probably the most gratifying thing I have heard in a long time.
It lifted my spirits quite a bit.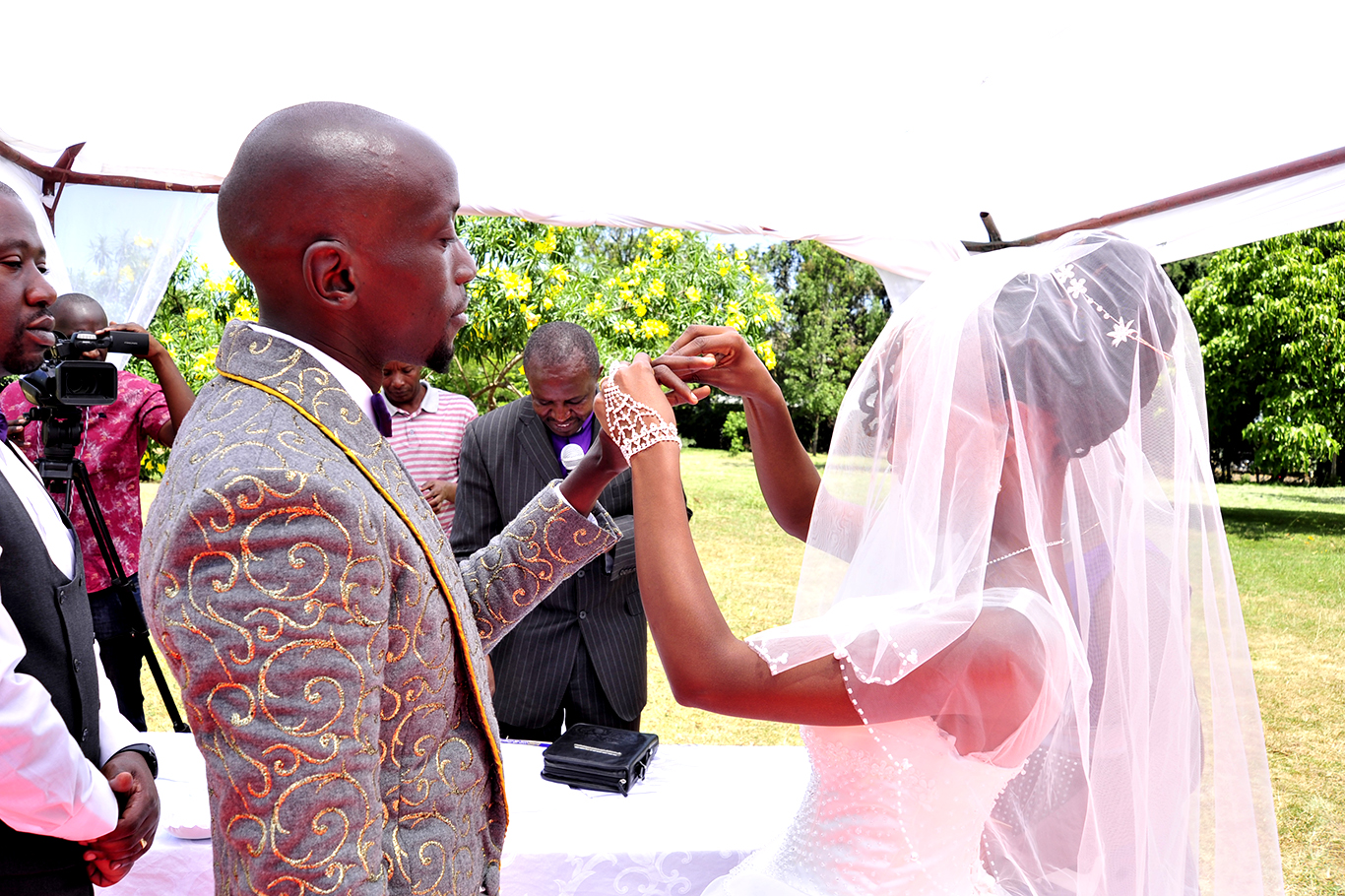 Inspire regret in the exes.
One or two of your ex-girlfriends might be in attendance. It's a wedding, you can't really block out anyone. A couple of her ex-boyfriends might also attend.
You want an aesthetic that has the ladies thinking, "How the hell did I let that one get away." And one that says to her ex-boyfriends, "Look at that dude! I now see why I never really stood a chance."
There's a reason we call them respect-earning jackets here at King Sidney.
Inasmuch as you will not be dressing up for them, it's a nice side effect to have.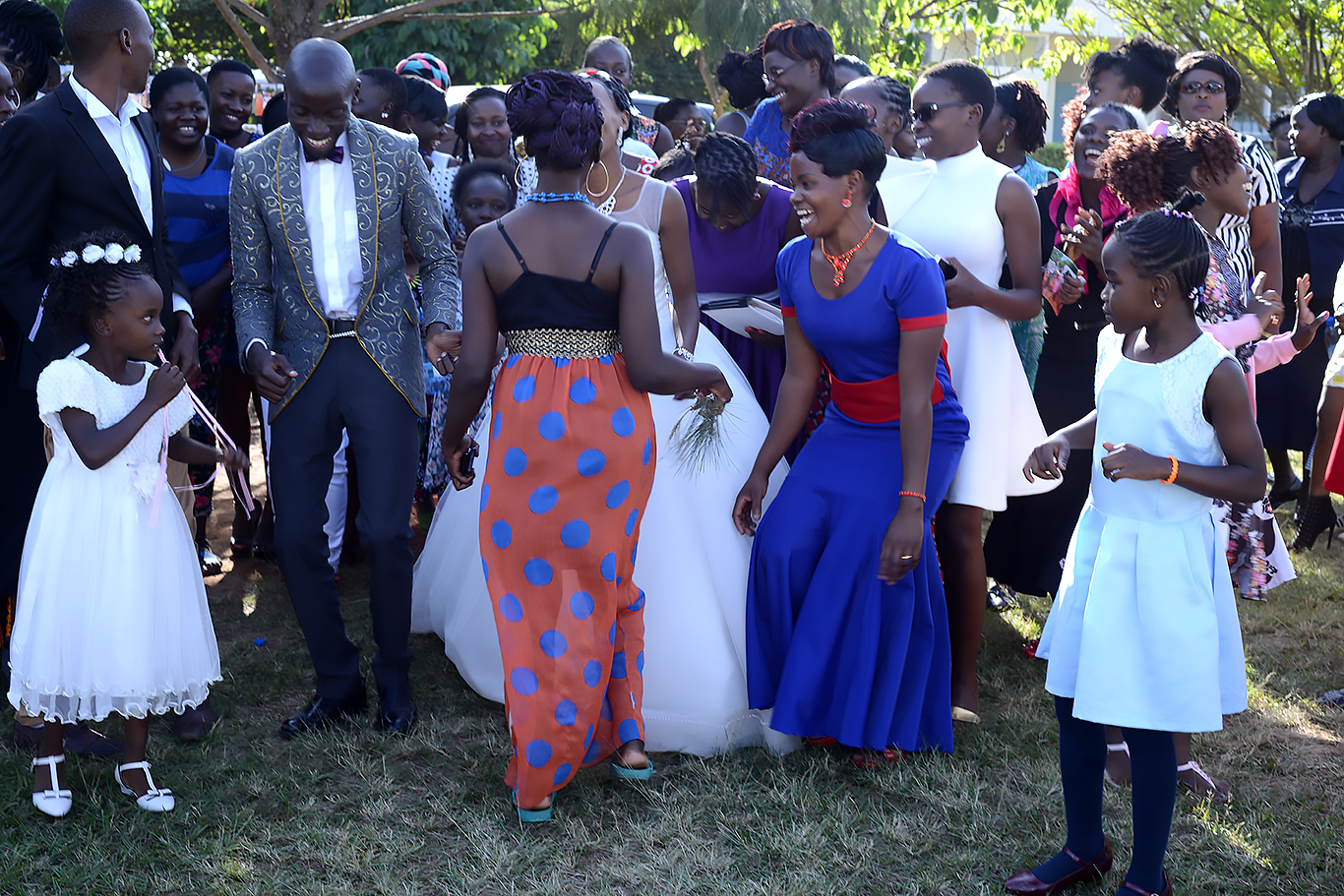 There's a saying that goes something like this.
The best way to teach something is to be an example of it.
Some of your groomsmen may not be particularly interested in gifting their girlfriends with a wedding. For whatever personal reasons. But as they file into your house in the morning and see you prepare your groom blazer for the wedding, their minds will begin to change.
The second they see you strut down the aisle looking like a billionaire in your wedding jacket for the groom, it'll be a done deal. Expect an invitation to their wedding real soon.
And the versatility of these King Sidney wedding jackets for the groom in Kenya means you can wear the exact same blazer as a guest to their wedding when the time comes.