4 exceptional wedding suits for the discerning Kenyan Groom
There are a couple of frequently asked questions I keep getting asked over and over again with respect to premium wedding suits in Nairobi Kenya.
So I went ahead and crafted a post that answers the questions with the aid of visual examples.
Let's get right into it.
Which suit is best for your wedding?
The best wedding suit for your wedding is one that builds on your unique personality and further enhances your physical attributes.
Weddings can have a lot of politics.
And way too often wedding suits for men in Nairobi Kenya tend to be cheap tacky outfits. Stuff that has been picked simply to cut costs and move on. This is a shame because, if done right, a wedding will usually be the biggest and most emotional party you ever partake in. Ever. In your life.
But that's not you. You love quality. Quality and uniqueness. So I don't even know why I brought that up.
My bad.
For my wedding, I personally went with this unique Italian wool lurex-embroidered fabric statement jacket.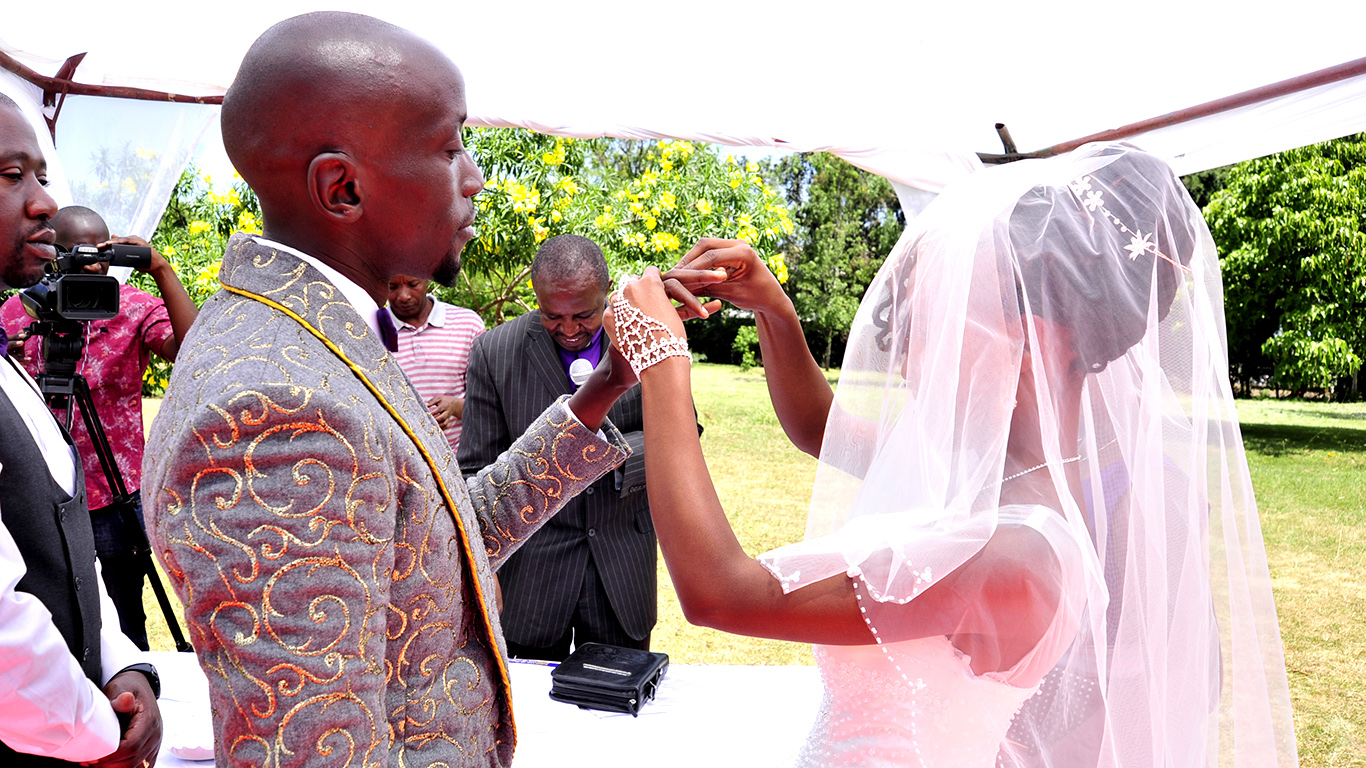 I paired that with merino wool pants and a simple pair of formal black shoes. Yes, the fabric was of extremely high quality and therefore fairly high cost. But the Luo in me would not have it any other way.
And the wedding suit was a big hit. Not only was it a big hit back then, but it was also still a huge hit 4 years later as I continuously wore it to important client meetings by simply switching out the white shirt with a black turtleneck sweater.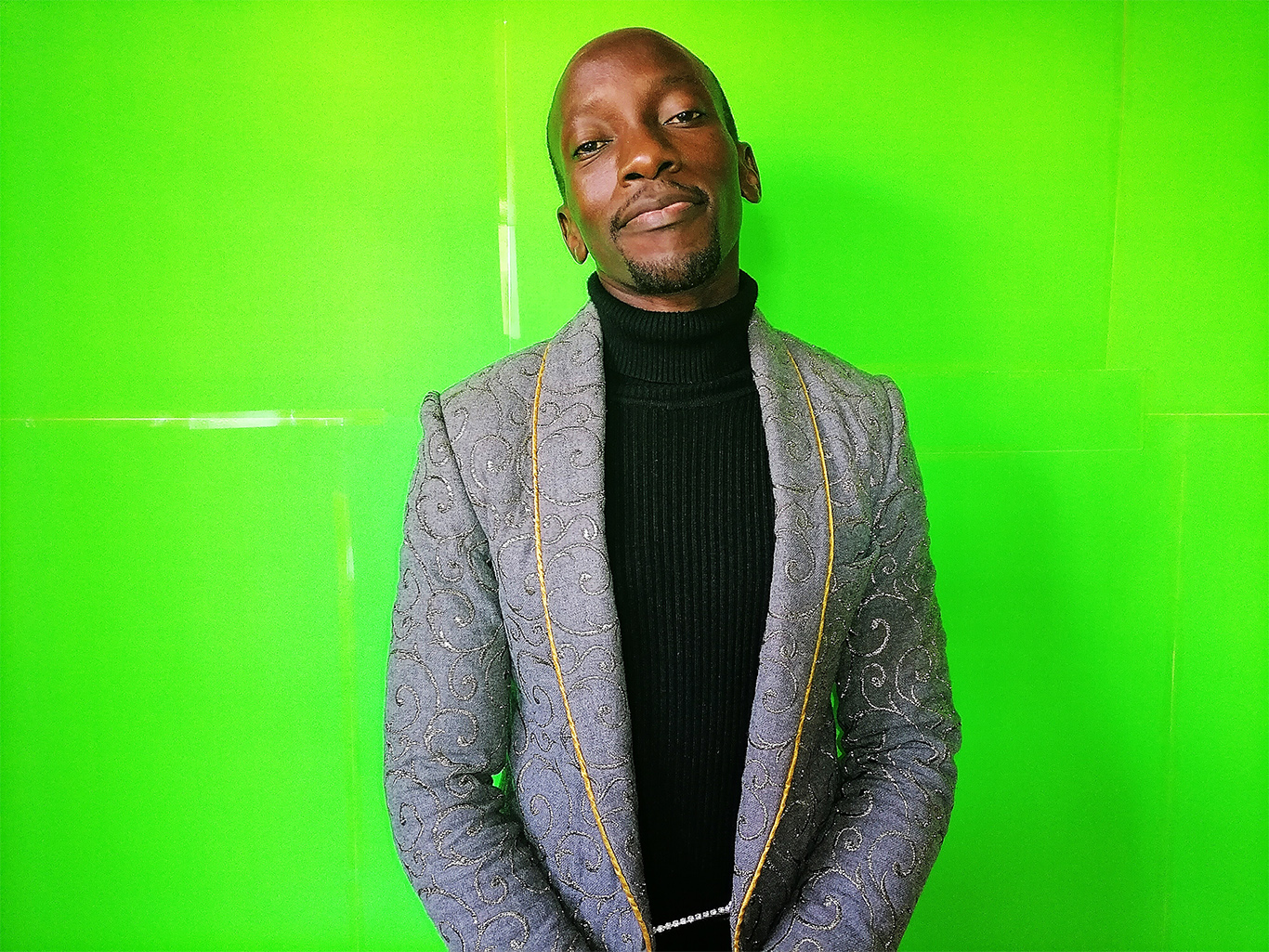 I got a little bit fatter hence the snug fit. You will too. Because they take such good care of us, these beautiful angels. Life is pretty bland without a woman who truly loves you by your side.
I digress.
Where was I? Yes, speaking of black turtlenecks.
Do I have to wear an ivory/white tuxedo wedding suit as the groom?
Do you know where how the ivory/ white jacket look came to be?
Traditionally, men would wear white to match the white on the bride's gown. Which was absolutely fantastic. In 1952. 2021? Not so much. My personal issue with the white jacket is its none-we arability-after-the-wedding factor.
Unless you used exceptional fabric to make the jacket, you often end up looking like a waiter if you attempt to wear it anywhere else after the wedding. It just doesn't fly. It ends up in the exact same category as the wedding gown it was trying so hard to match.
My personal preference when it comes to men's wedding suits in Nairobi Kenya is, to wear something you can wear for multiple special occasions long after the wedding. Something with which you can easily switch out the white tuxedo shirt with a different inner piece, perhaps a black turtleneck, and be ready to make a huge impression as a wedding guest the following month.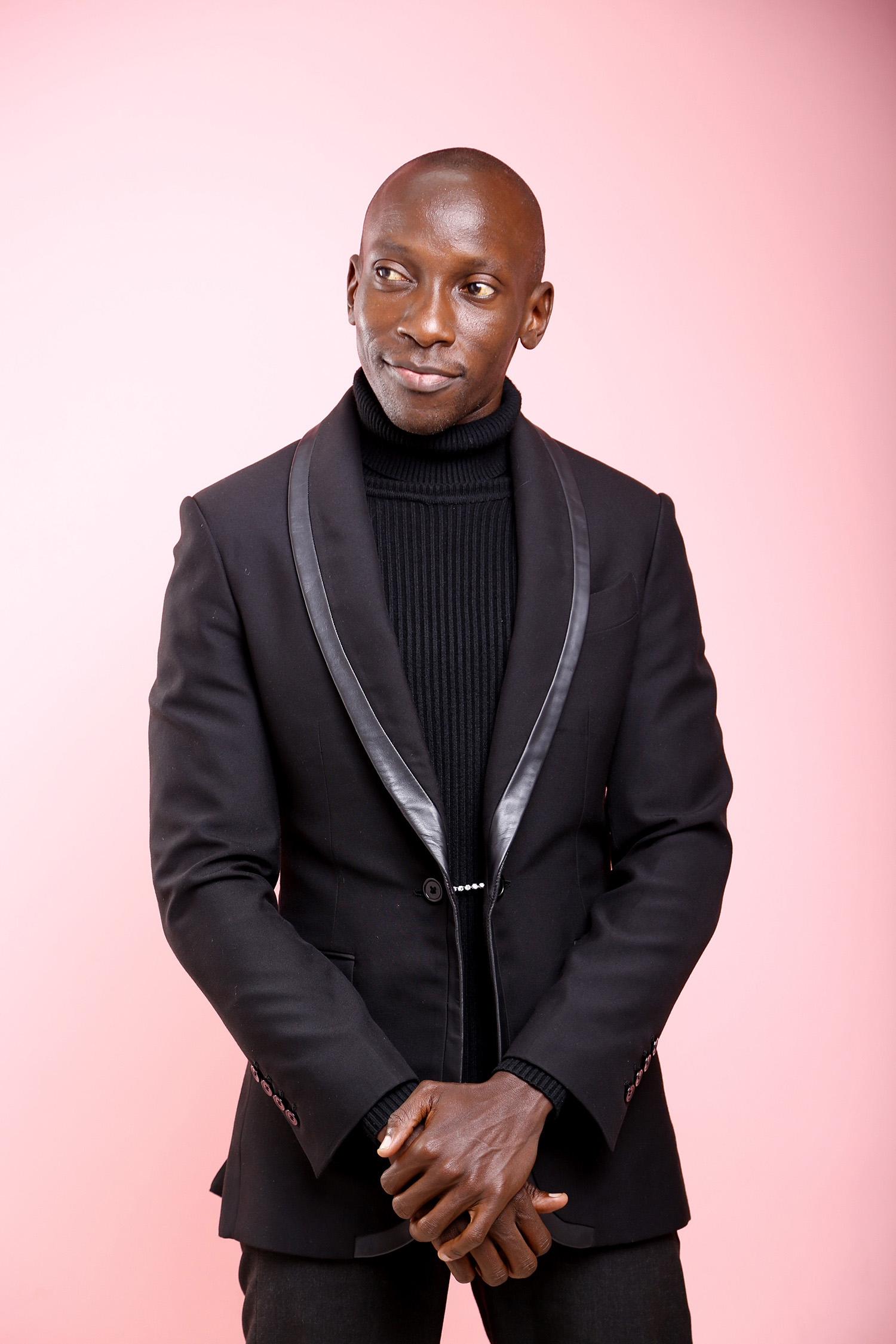 Yes, I'm currently in love with turtlenecks. Sue me.
And if they say that looks fine in theory but black is not a color one should never wear as a groom. Well, that brings us to our next most frequently asked question.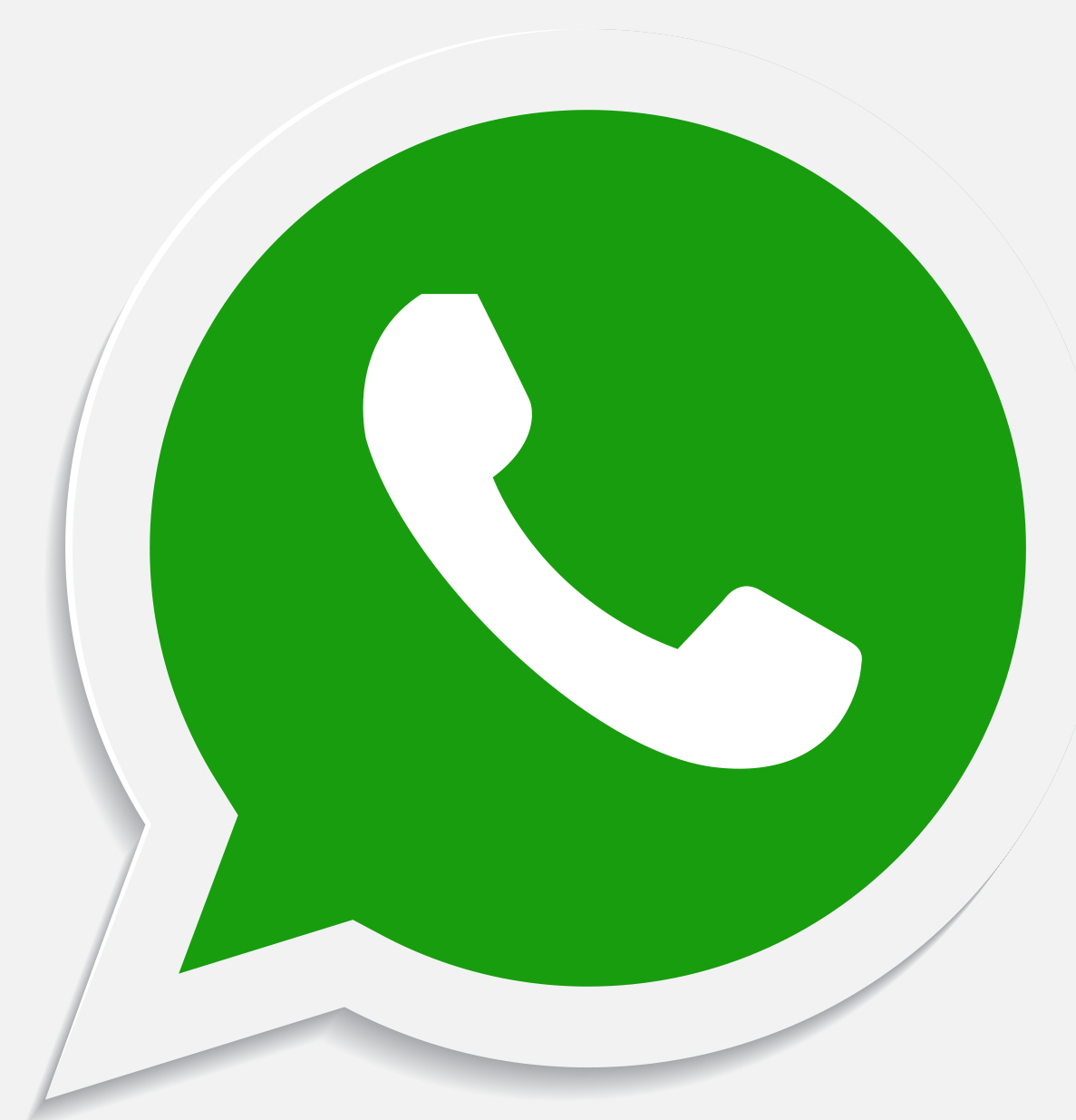 Click Here and Let's Talk about Your Event
What color suit is best for a groom?
Take a look at the following beige suit.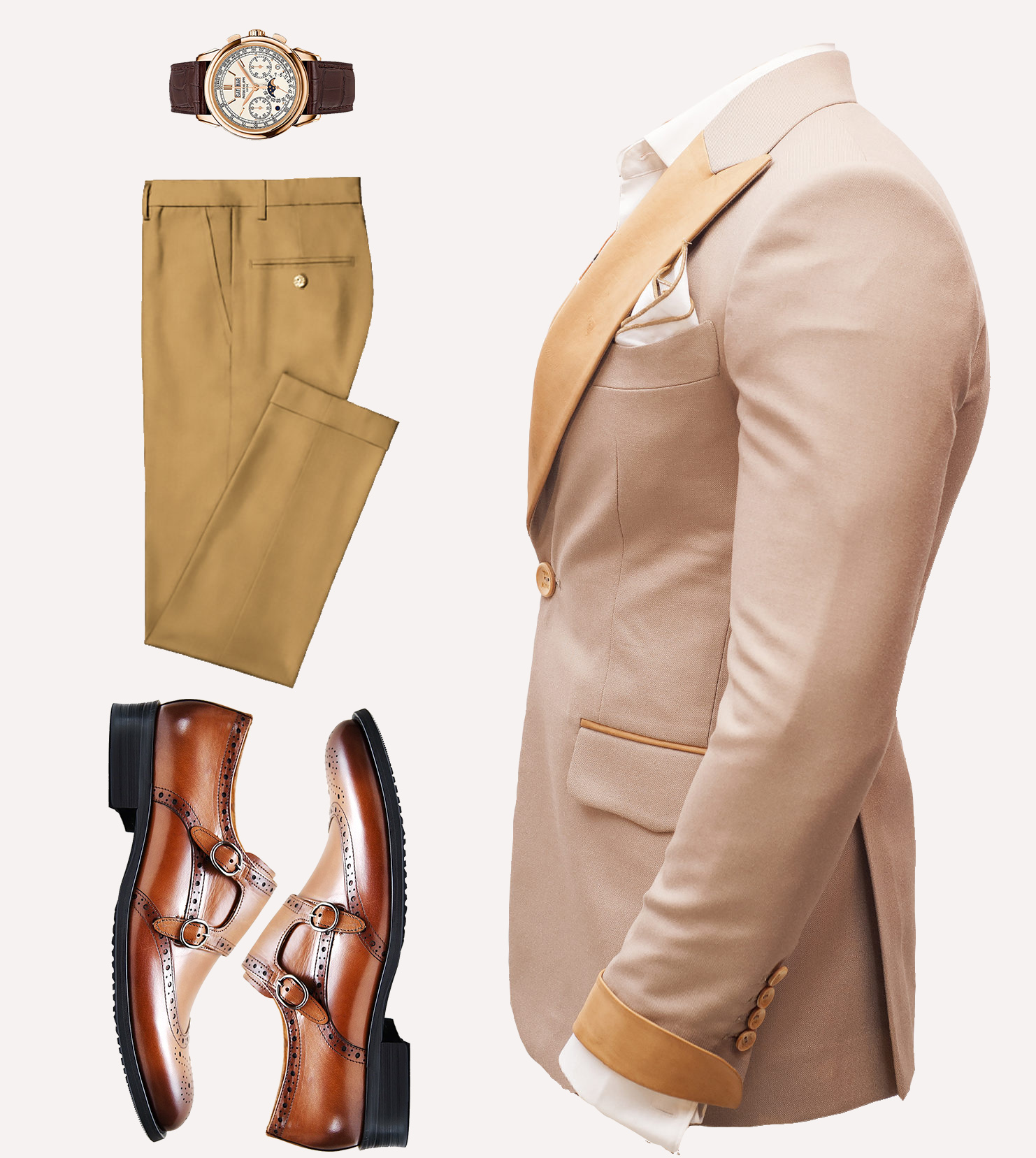 Looks pretty right? Now, I realize that pictures can be deceiving.
However, that is by far one of the best weddings suits for the groom that you will ever come across in Nairobi Kenya.
Don't believe me. Reach out and view it firsthand live and in HD.
How much should I spend on a wedding suit?
Quality always comes at a cost. Always. And the difference between being seen and being felt is often huge.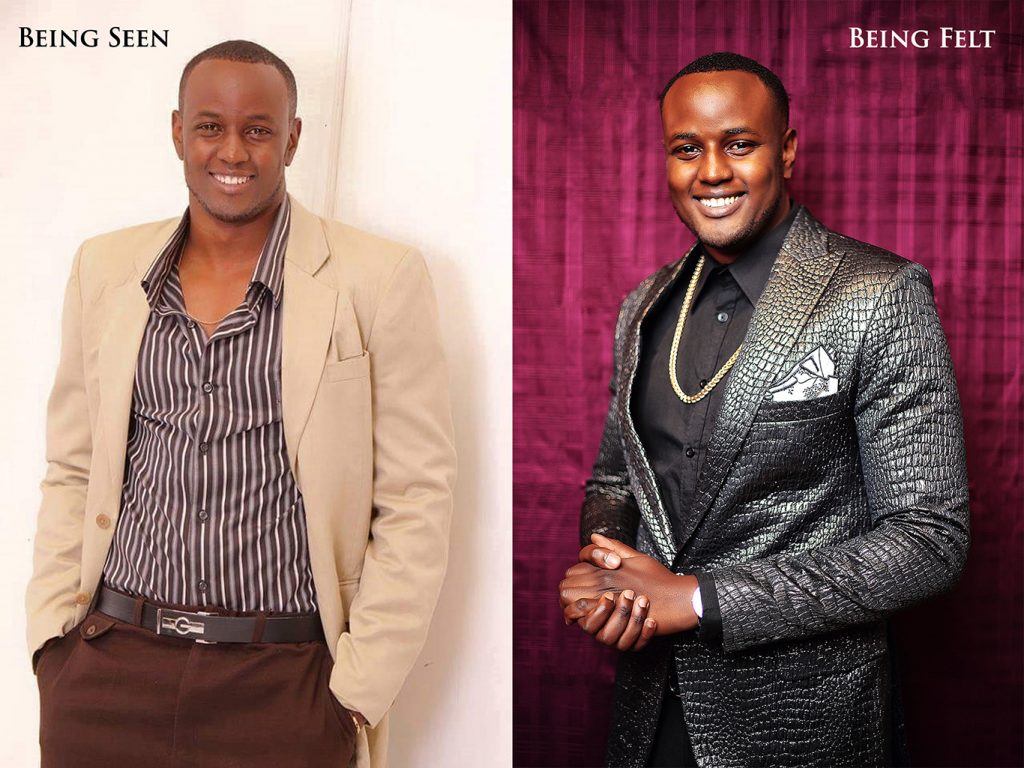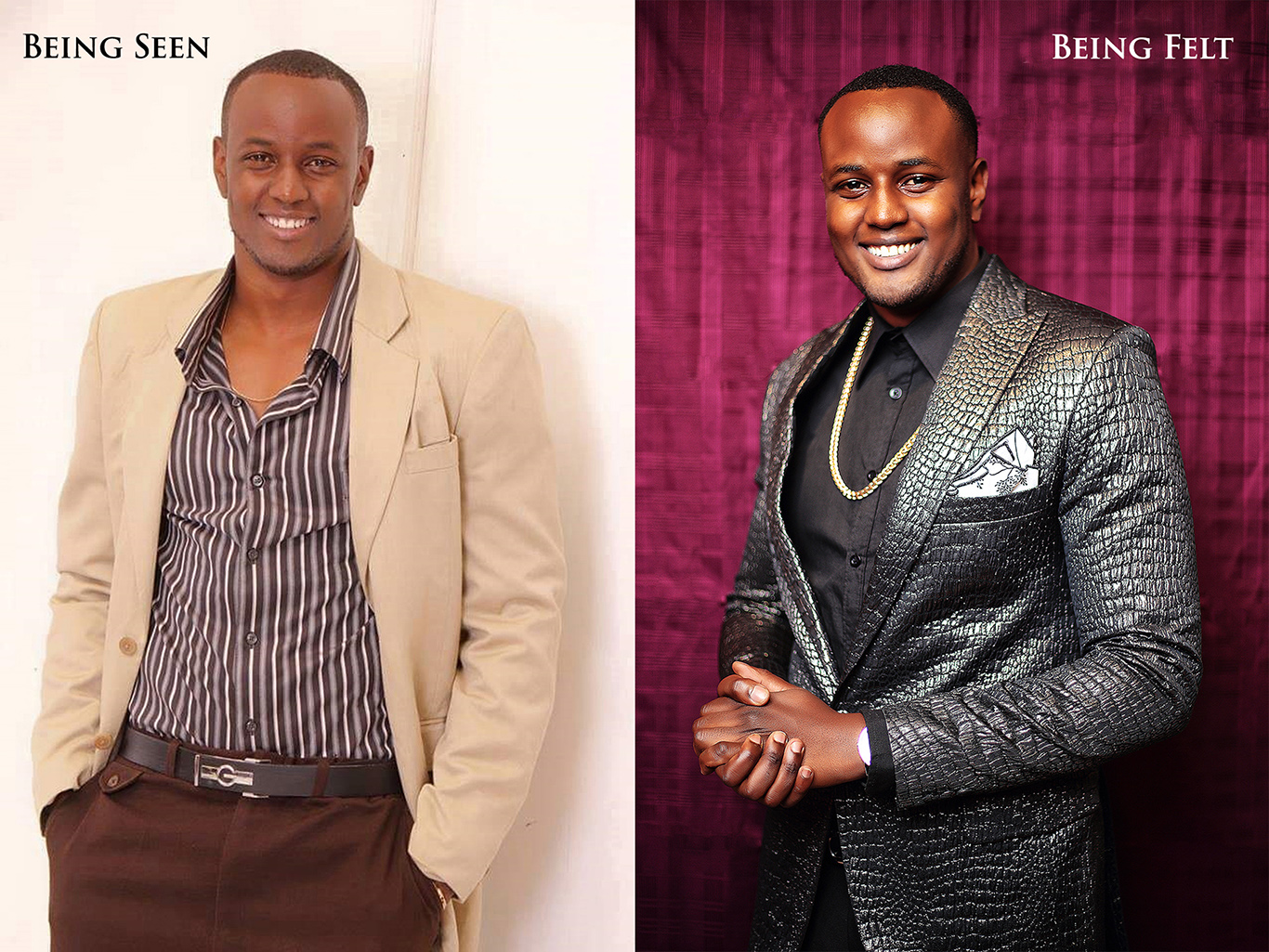 As a business mentor who features on KCB Lion's Den once told me, it's better to invest 60k than to waste 25k. Investments always pay off in the long run. Throwing away money to keep up with tradition does not.
So if you take a look at the beautiful mock crocodile brocade wedding suit below.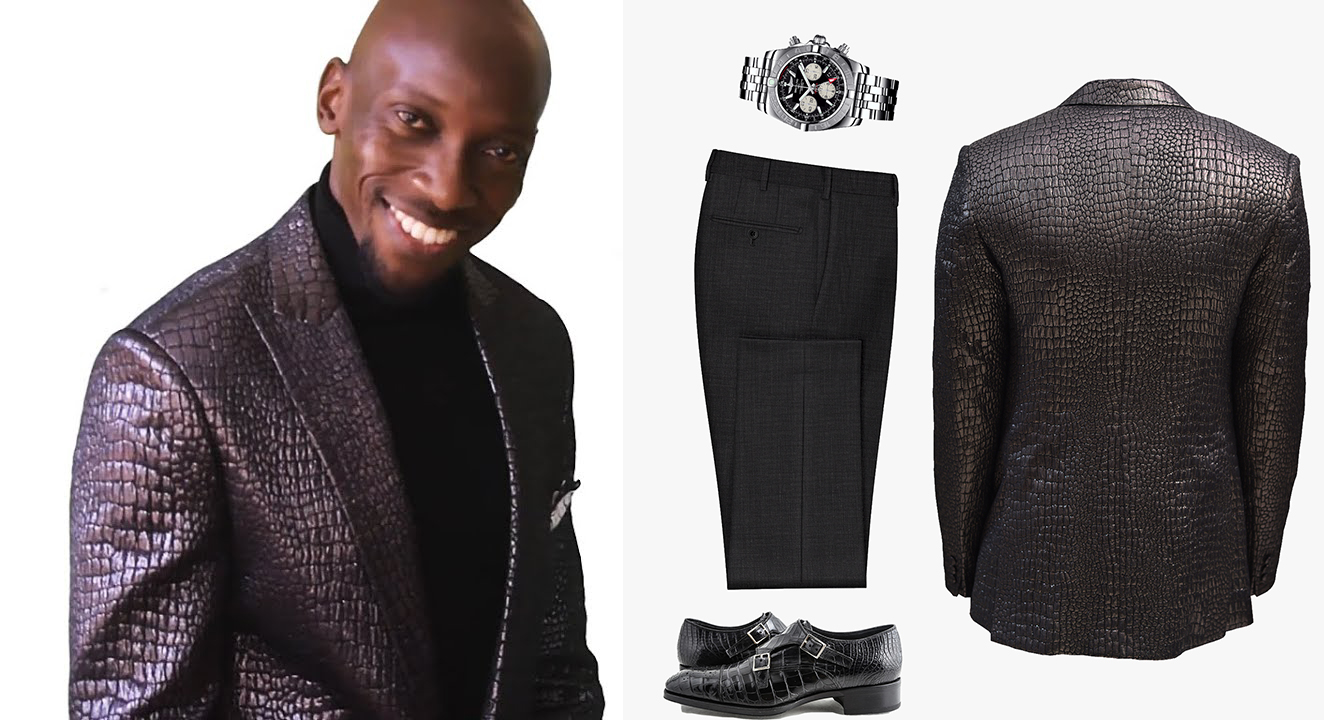 Back when it was in stock, the jacket alone retailed at over 500USD. Paired with the shoes, it brought a wow factor that had the new wife falling for her men afresh at the altar.
And both sets of parents beaming with pride at their son/new son-in-law.
And the friends of the groom looking on with respect.
Now that, my friends, is a powerful investment in yourself on your big day.
What about a cool wedding suit for the father of the bride?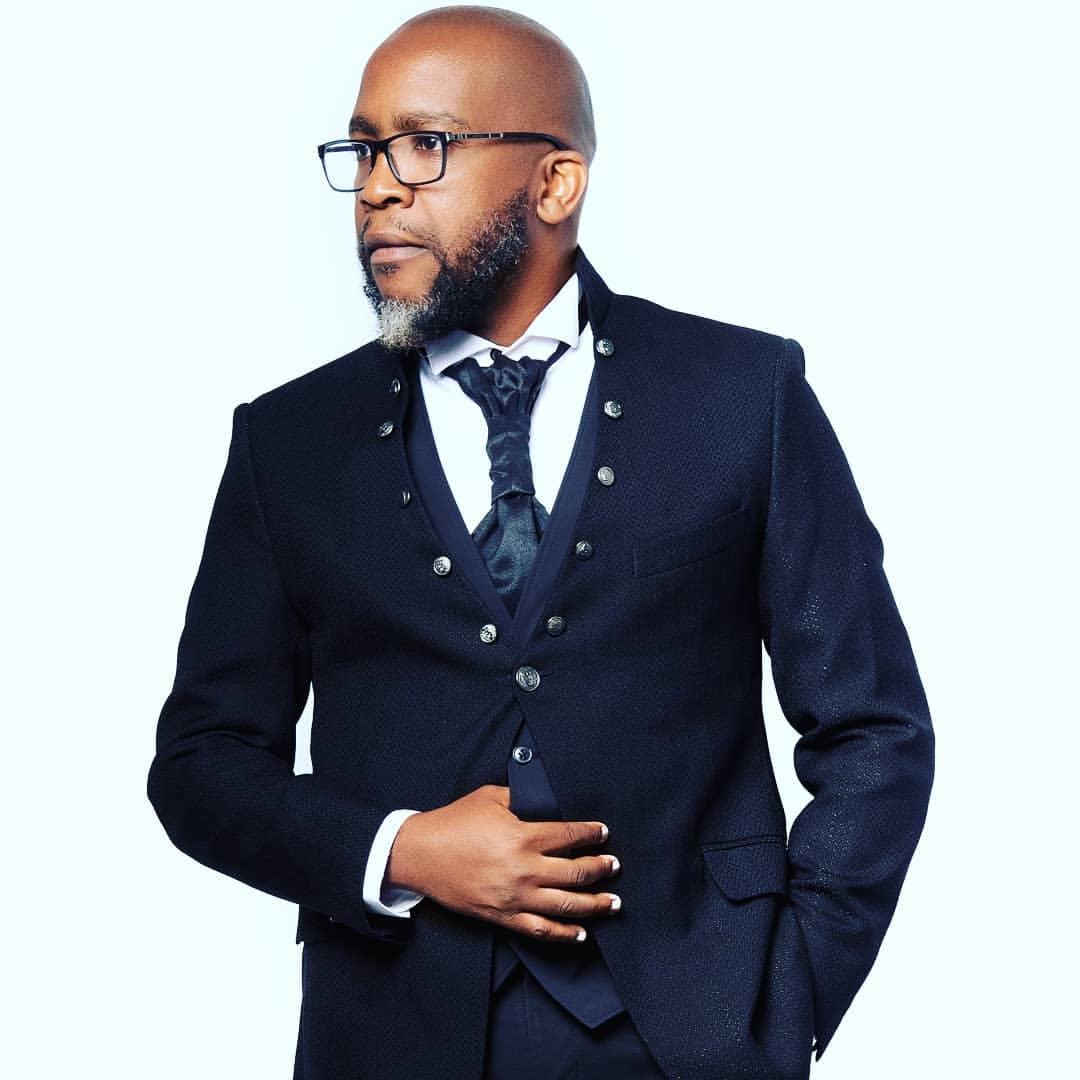 And if you're into fashion, you might recall (at the time of writing, politics changes daily) deputy president William Ruto outshining his Nigerian son-in-law at his daughter's wedding.
We love to bring the heat with wedding suits for men at King Sidney. And the father of the bride is no exception.
He's giving away his daughter. It's an emotional moment for him.
It's vital that he looks, and feels, very good about it.
How do I choose a wedding suit?