Men's official formal trousers Nairobi Kenya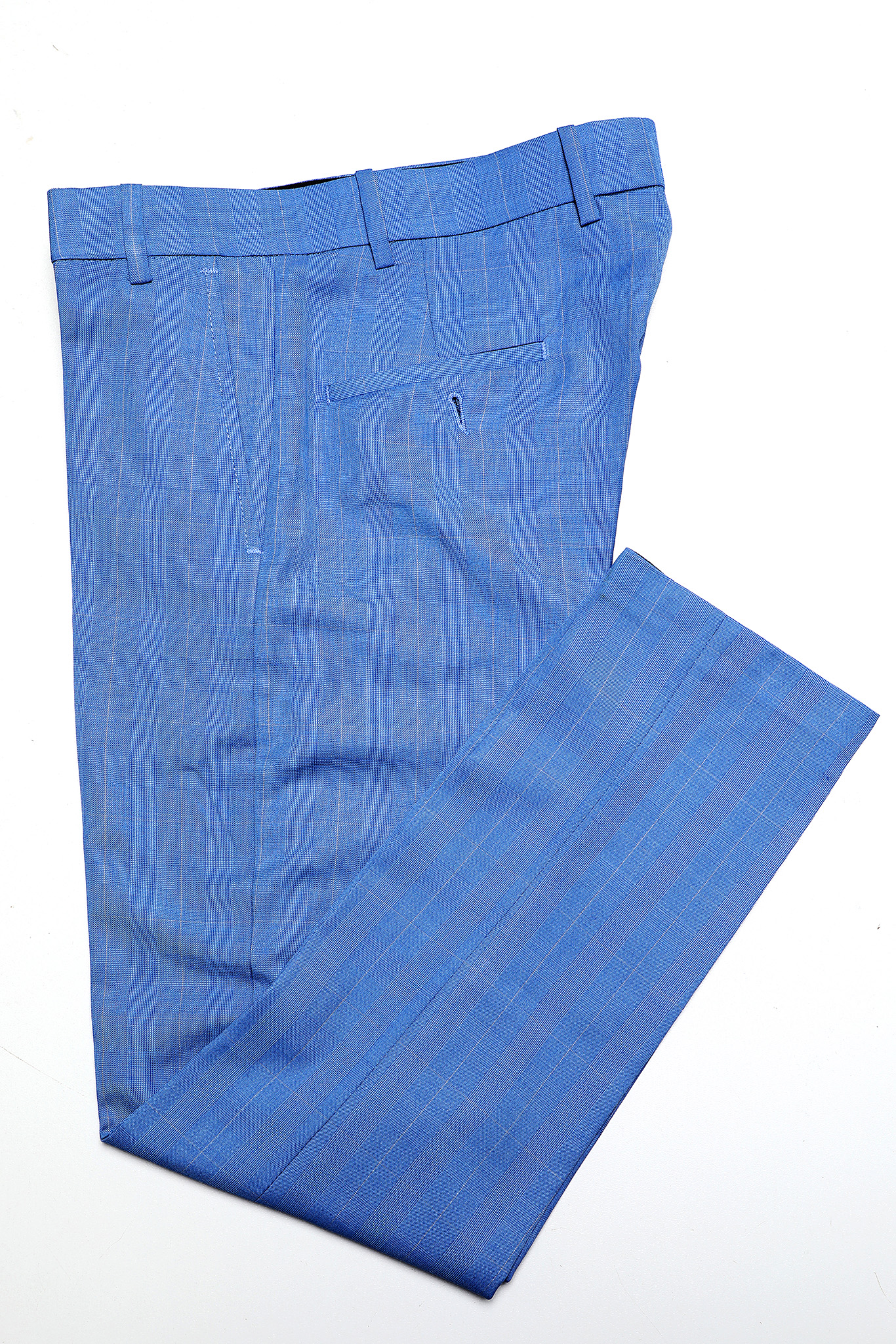 Setting things off are these mild-blue pair of formal trousers for men in Nairobi Kenya. Made of Australian wool fabric, these plaid formal pants are the perfect encapsulation of both style and comfort. 
Style them with a blue sports coat for maximum impact at your next country club meeting.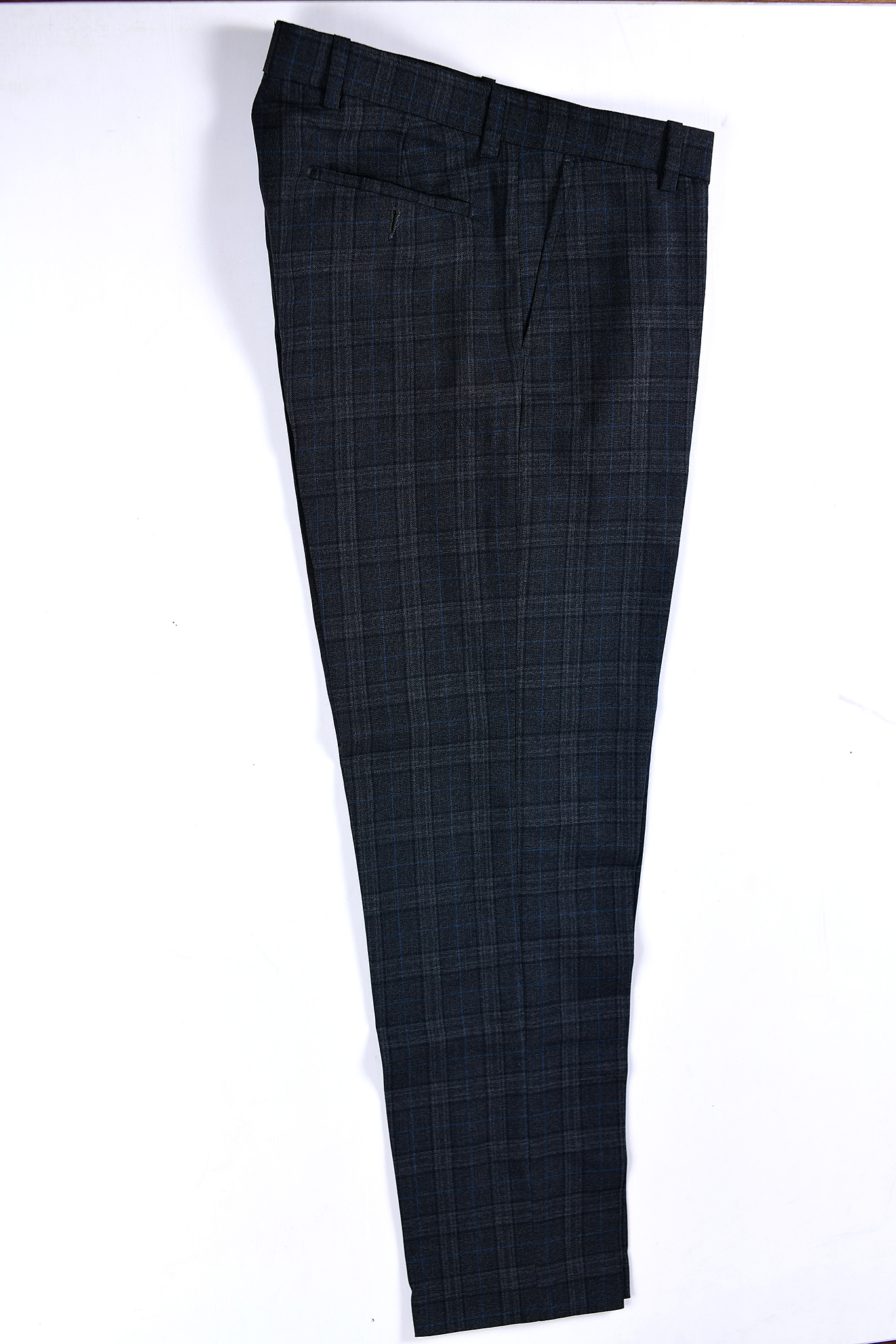 Secondly, we have these charcoal grey checked formal trousers. A thick fine wool blend that feels as glorious to the touch as is pleasing to the eyes.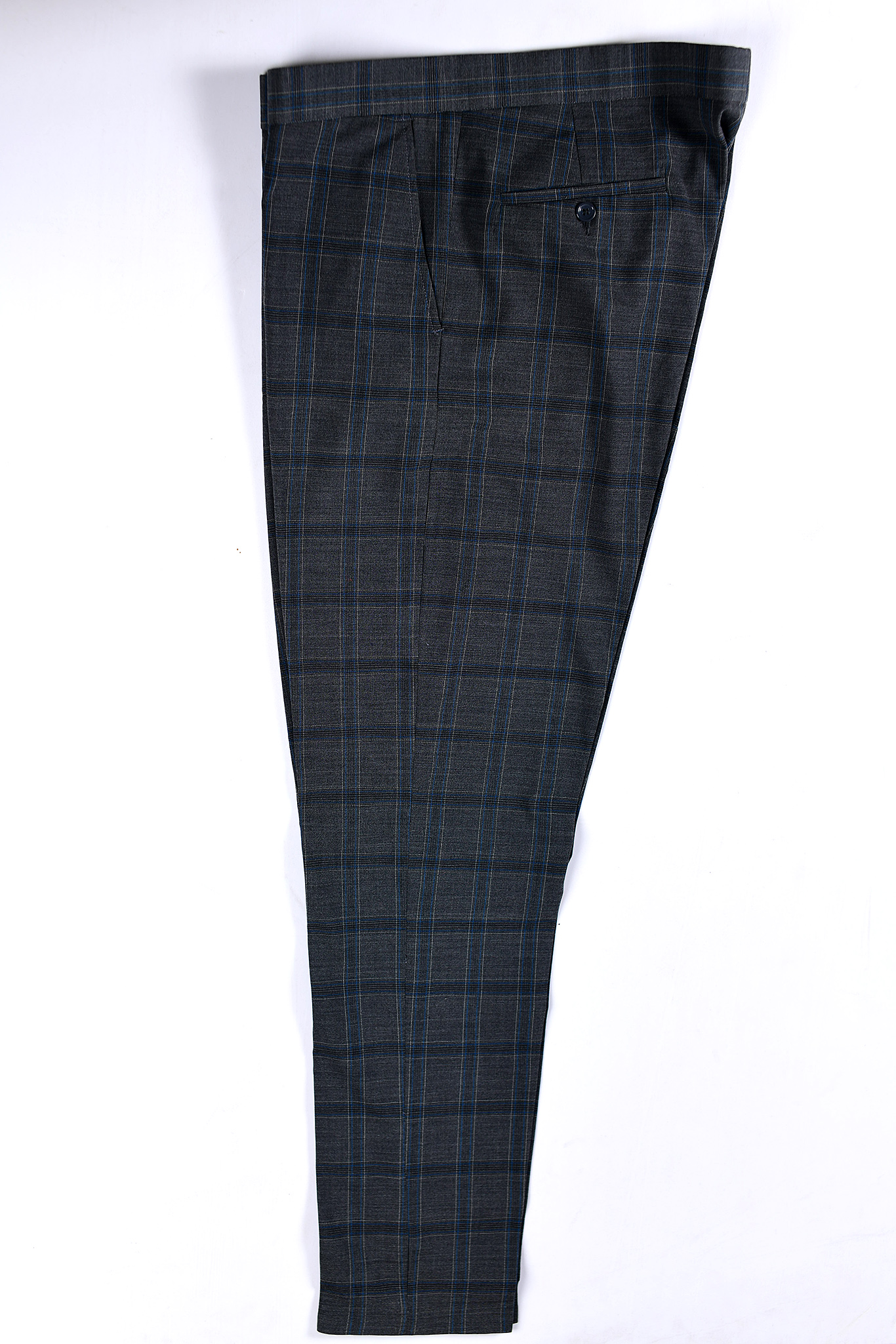 Formal trousers for men in Nairobi Kenya don't get any cooler than this blue-grey checked pattern. 
A perfect fit at the waist makes the ordinary everyday belt loops unnecessary. These formal pants are built with a comfortable slim fit to help you showcase that muscular frame you've been working on at the gym.
When the occasion is extremely formal, such as a black tie event then you will probably be required to wear black tuxedo trousers such as this one.
You must ensure that the stripe on the side is made of pure silk and not cheap satin. For durability purposes.