Awesome belts for men in Nairobi Kenya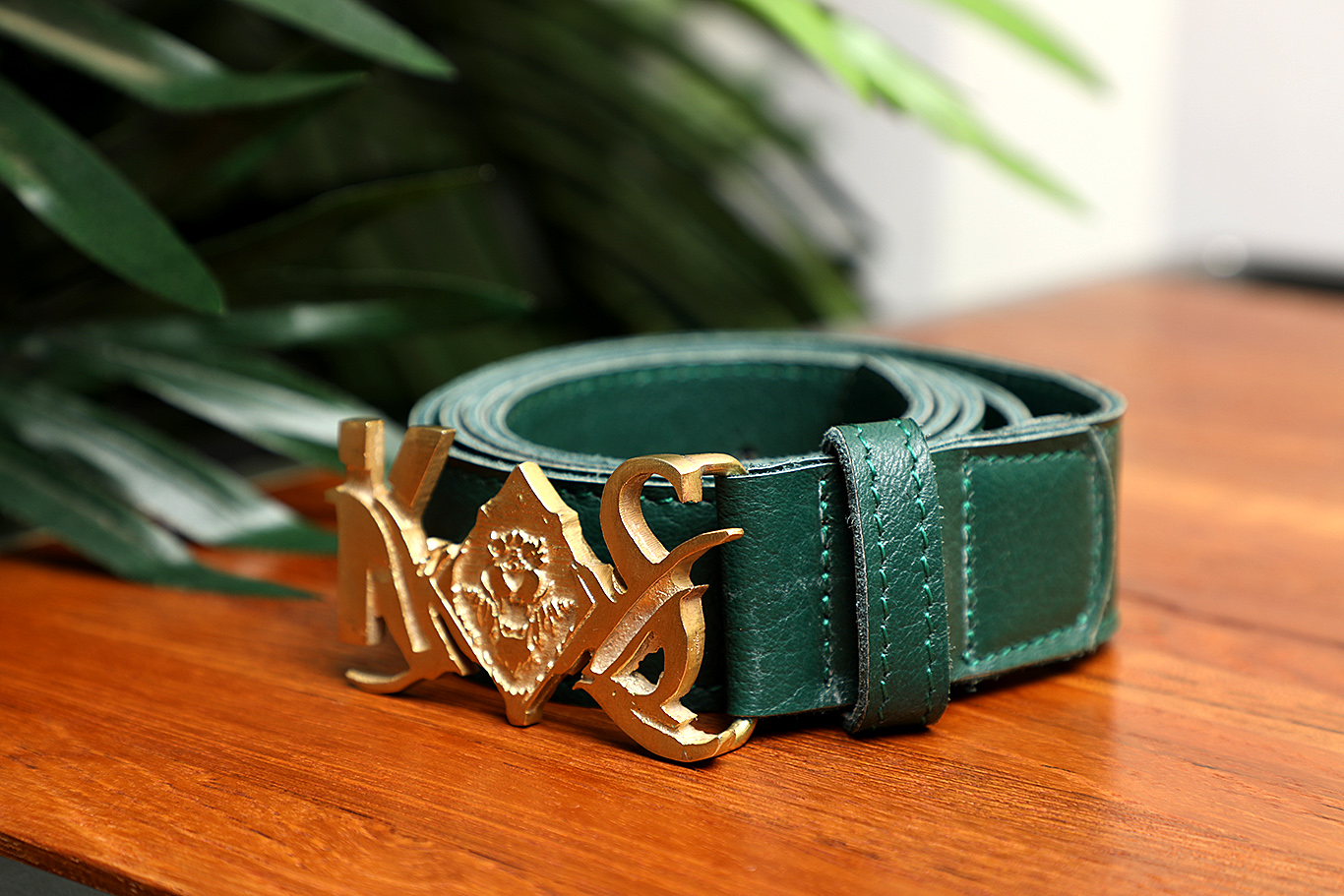 We set things off with this cool double-sided green leather belt. The hand-crafted brass buckle stands for King Sidney. But it could just as easily stand for King Samuel. Or King Steve. Either way, what's most important is that it looks really nice.
Buckle size is an average 4cm to prevent you from looking like a WWE superstar. However, the design of the buckle is so cool, that it'll have you feeling like a WWE superstar.
We continue with the theme of your initials on your belt buckle with a more simplified version as seen in the video above. A simple yet powerful belt for men in Nairobi Kenya.
This double-sided soft leather belt is the type of belt that can serve you nicely on both a special occasion as well as the office.