How to make serious moves at the awards ceremony or gala dinner.
The best black suits for attending an award ceremony | Gala dinner suits in Nairobi Kenya
It's awards season. If you're like most people, you probably hate this part of the year. The only thing worse than endless meetings in the corporate world is probably award ceremonies. Your boss has insisted you have to attend. And if you're a boss, imagine what type of example you'd set if you didn't attend.
They drag on for hours on cold evenings when you'd rather be home in bed. Waiting to see if your company has won some award that only members of the board care for. Well, both members of the board and the marketing department. Marketing because it will make their next ad campaign a lot easier. All they have to do is post artwork that proudly displays the award the company just won.
An awards ceremony doesn't always have to be something to dread though. Depending on how sharply dressed you are, it can be turned into the ultimate opportunity. You do, however, absolutely need to have the right suit for the awards ceremony. The perfect, black suit for any gala dinner in Nairobi Kenya.
Let's, therefore, go over the multiple opportunities present within an award ceremony, and the dinner suit you can use to capitalize on the respective opportunity.
The opportunity to leave a powerful impression.
In addition to the free drinks, awards ceremonies are full of women. Pretty women in tight-fitting, curve-enhancing dresses. And since they brought their fashion A-game in the hopes that you'd notice them and make a move, you need to bring your best as well.
And nothing will match your unique personality and portray you as a man of fine taste and status, better than the black gala dinner suit below.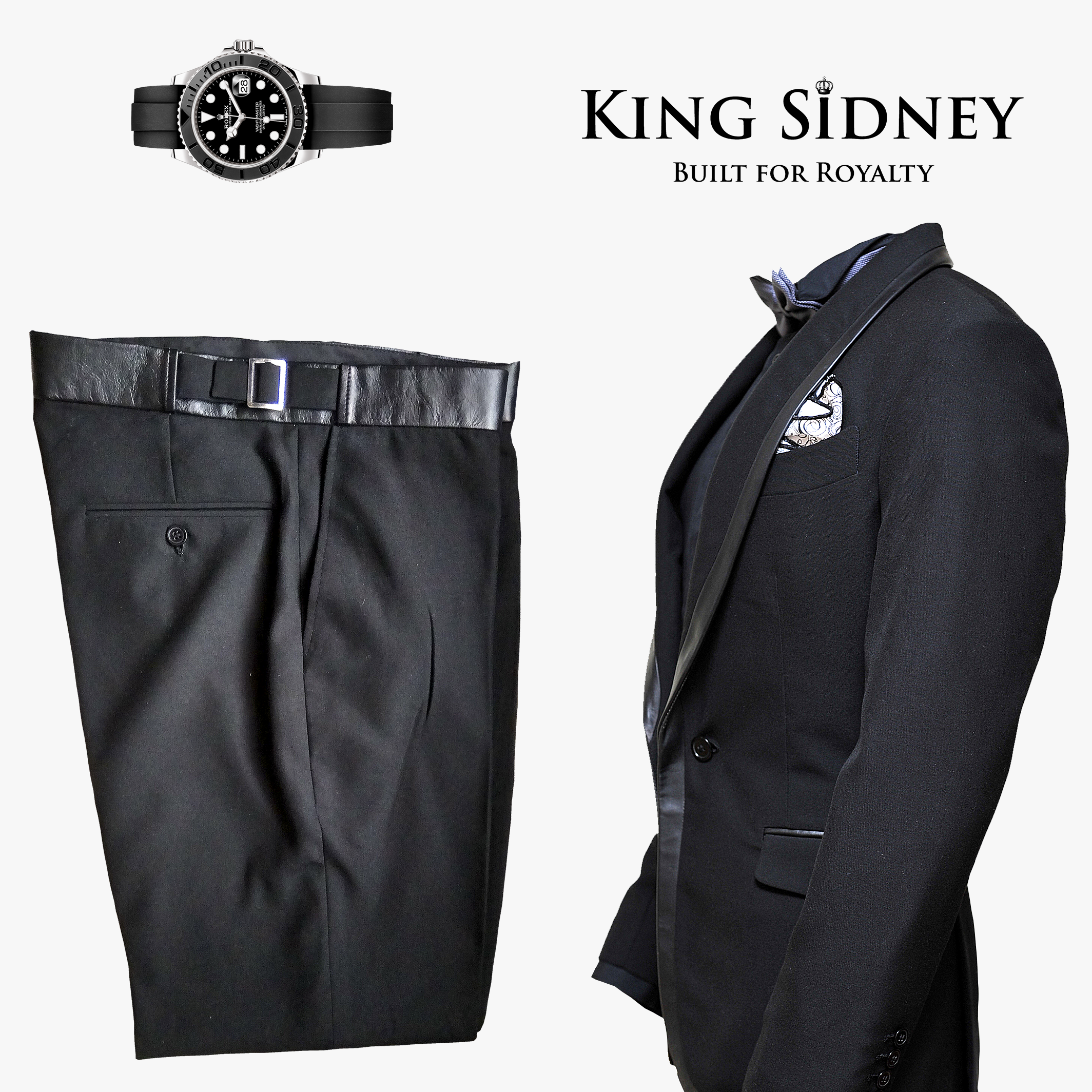 This black suit for an award ceremony or gala dinner is truly a King's look. On the real. Black, awards ceremony, gala dinner suits in Nairobi Kenya don't come any fresher than this. While there will, in fact, be a sea of black suits at the venue, this particular suit will ensure you don't get drowned in the same look everyone else is wearing. It will also highlight your ability to stand out while somewhat blending in at the exact same time. 
As with all King Sidney masterpieces, the women will want to touch both the lovely fabric and the unique leather detail on the suit. And if you play you're cards right in this suit, they'll soon want to touch other things once the suit comes off at the end of a long hard day, no pun intended.
The opportunity to network
Award ceremonies in Nairobi Kenya can also be the perfect opportunity to network and greatly improve your future job prospects. If you have good networking skills, then you should be able to network anywhere. However, probably no place gives you a greater number of high-quality networking prospects than an award ceremony. From CEOs to heads of department, a gala dinner is always chock-full of them. 
For networking purposes, we recommend the following gala dinner suit.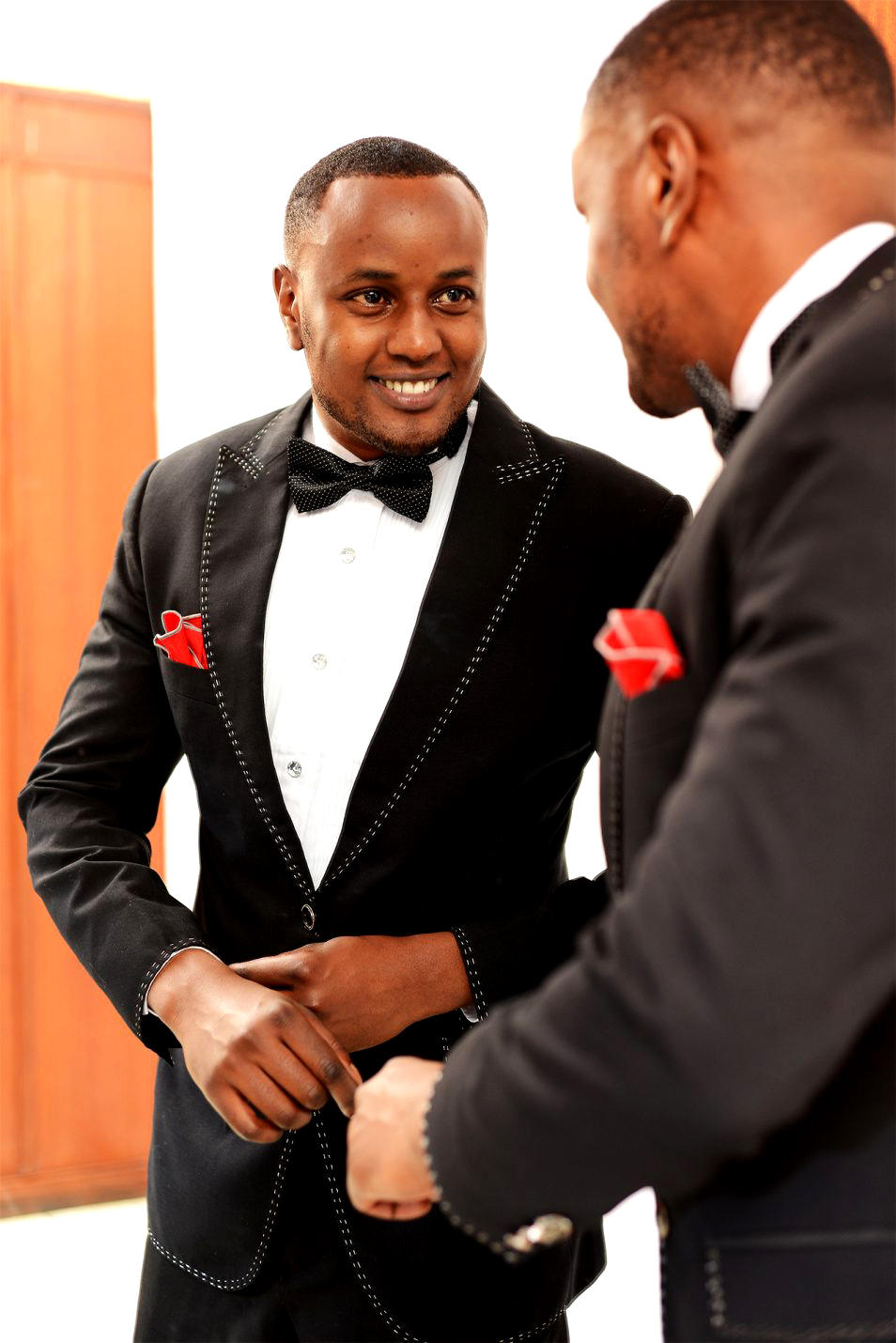 What's phenomenal about this black, gala dinner suit is its elevation from ordinary to extraordinary with the addition of the lurex pick stitching across the entire blazer, while still maintaining a look of class and simplicity.
It's the ideal black, award ceremony suit in Nairobi for men looking to network for future job prospects. In addition, it will later serve as the perfect wedding suit once you execute the hook-up opportunity above with finesse.
So there you have it. A selection of some of the finest black suits for a gala dinner in Nairobi Kenya.
If you manage to shine in the right way in one of these black suits, your life will never be the same after the award ceremony. We guarantee it.