Discover The Woodin Collection.
Woodin. One of the finest non-fade fabrics known to man. Of late I've been a real fan of African blazers for men, but I do not appreciate the lower quality Kitenge fabric they're often constructed in.
So we thought I'd go ahead and make our own collection of some of the finest African blazers for men in Nairobi Kenya. And what better fabric to work with than one that will still look as good as new 10 years from now.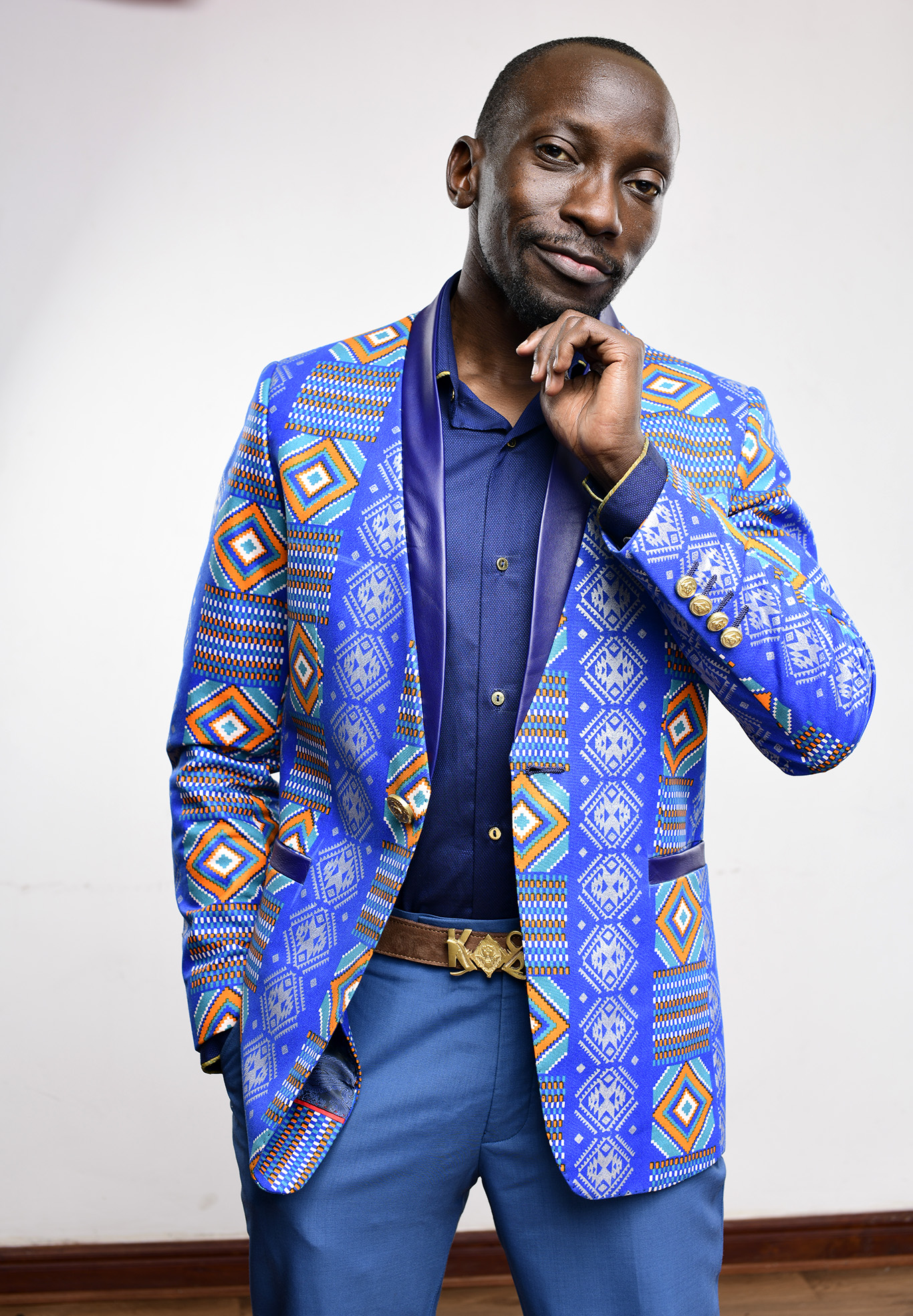 African blazer styles for men are often generic but this blue designer blazer takes a different twist aligning the pattern in a vertical rather than horizontal pattern. This particular fabric is also heavy on the wax and therefore fairly thick. Absolutely luxurious to the touch.
Actually, there's no better way to represent your Kenyanness abroad than in one of these Woodin jacket outfits. As seen in the following picture in which the USA marine prepares to go out to dinner in his King Sidney set.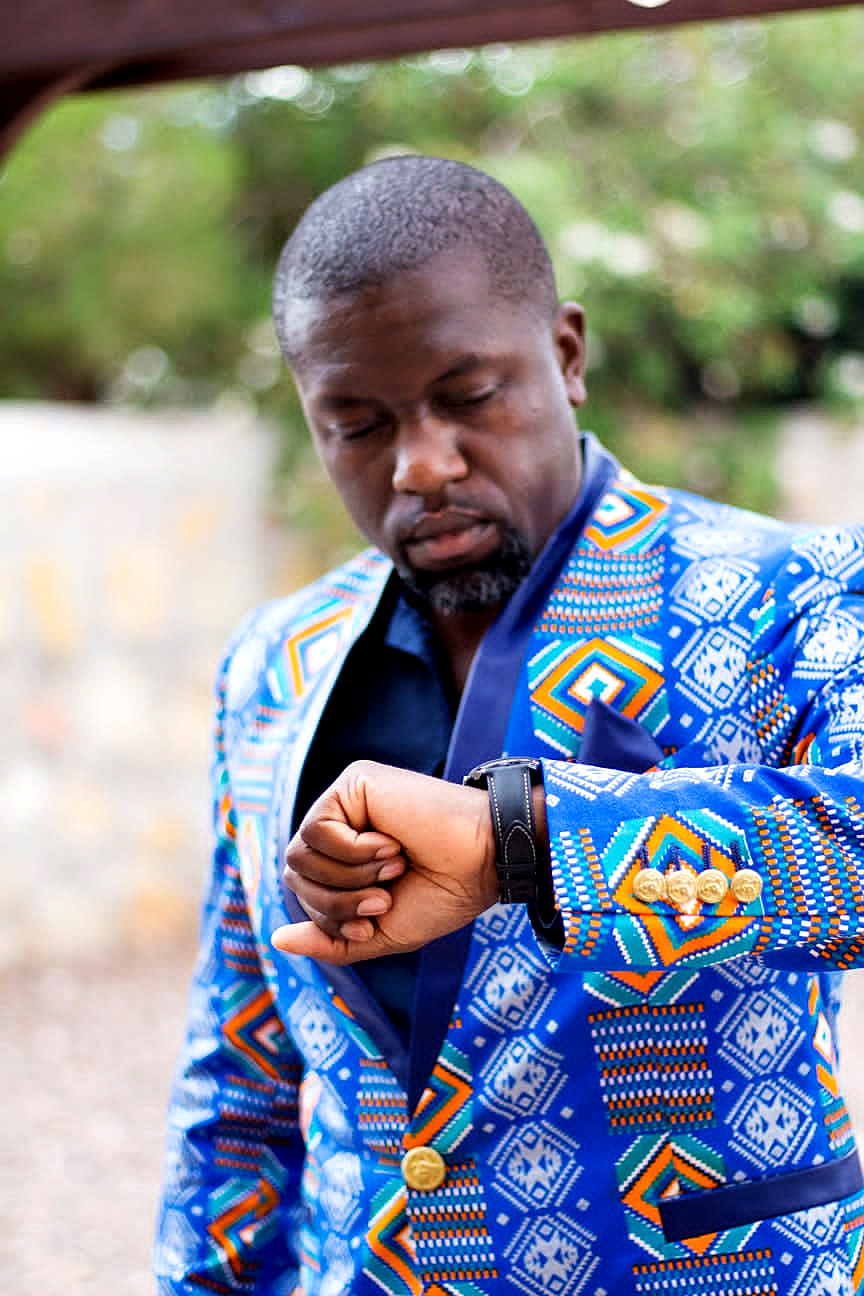 If the buttons on his working surgeon cuff look fancy, it's because they are. What better way to represent your heritage than with country-embellished brass metal buttons?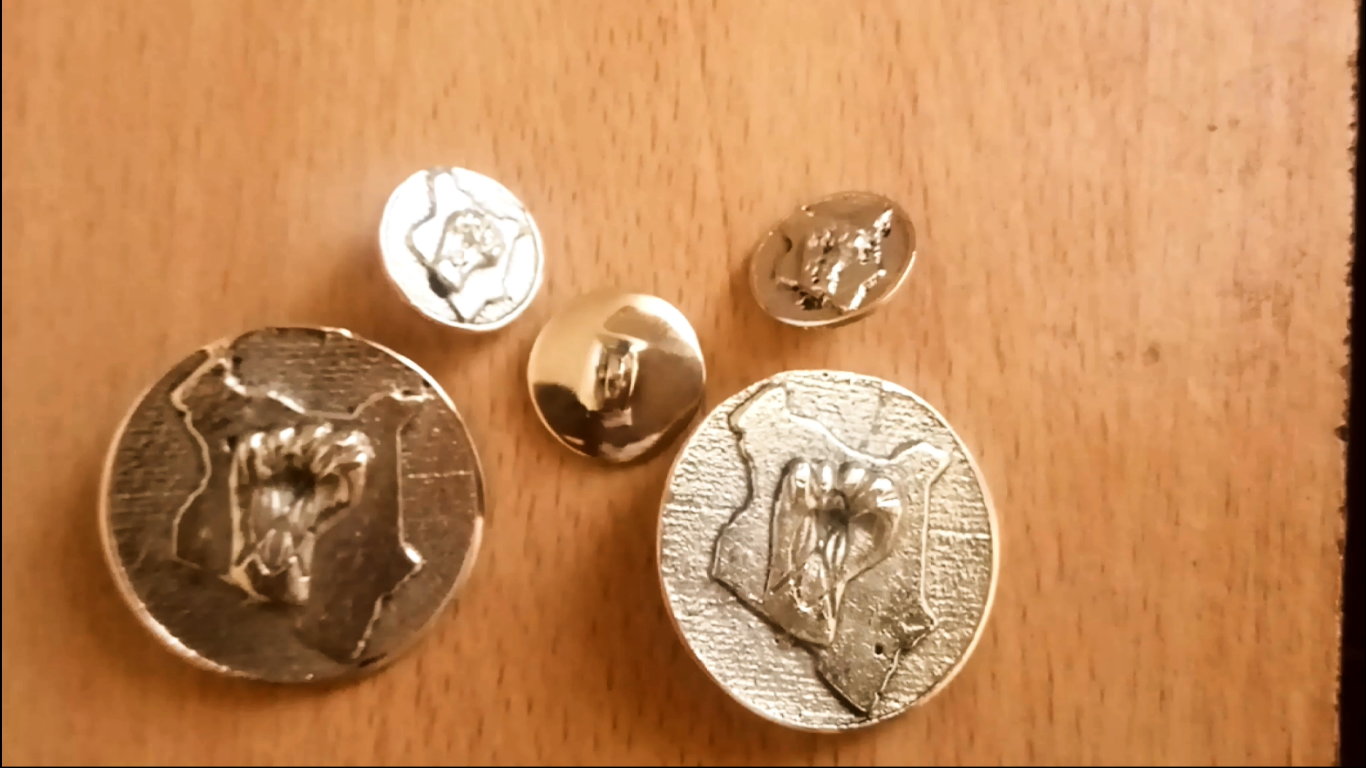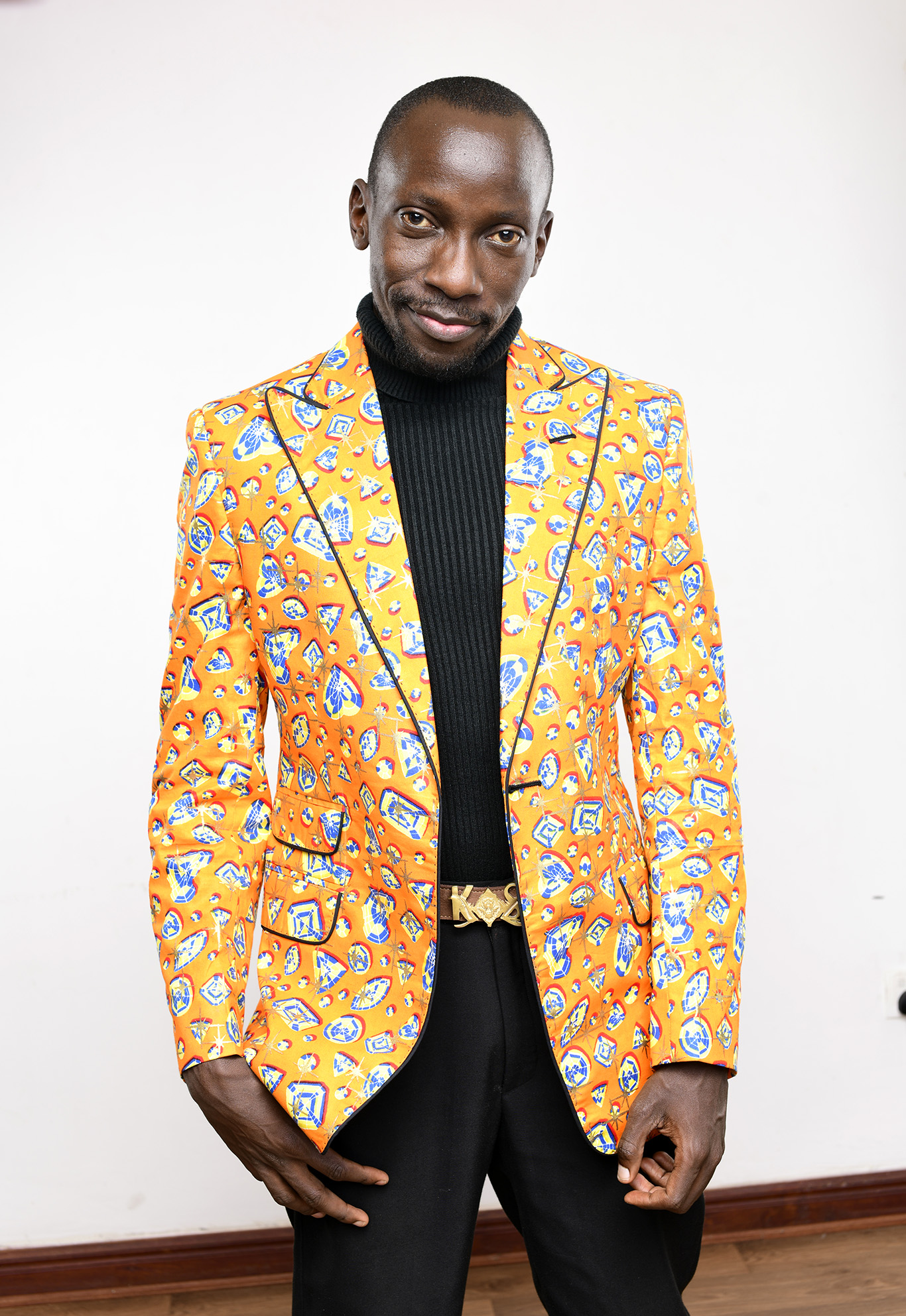 African print jackets for guys can sometimes tend to lean on the softer side. But not this diamond-printed jacket. The print was named Bijoux which I'm told stands for bling in Cameroon, though I'm yet to research that further.
Pair this one up with a black turtleneck, black pants, and great shoes, and prepare to bring the room to a standstill the second you walk in.
Just check out the impressive nature of this aesthetic.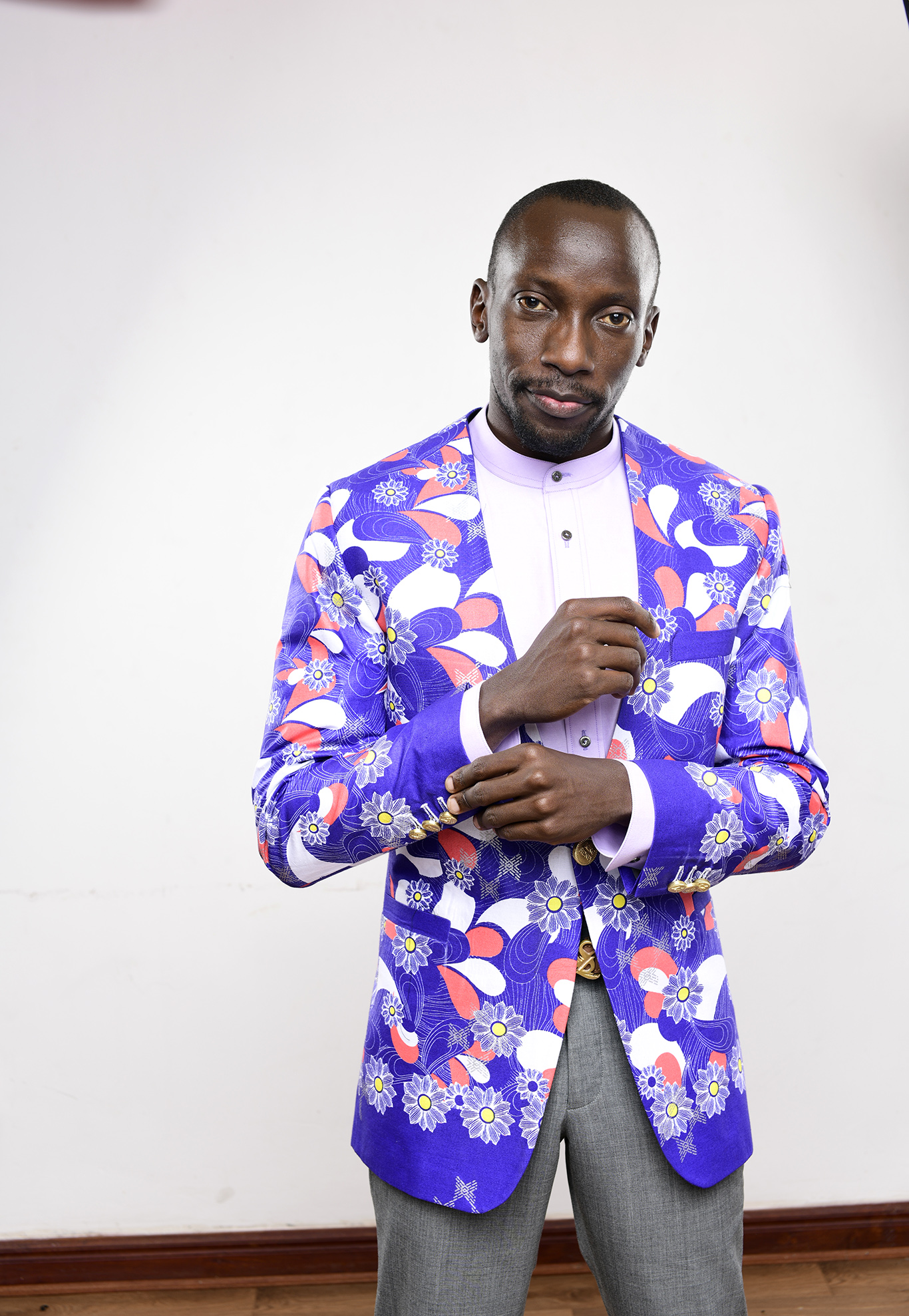 A unique African blazer for men in Nairobi Kenya. This purple themed tear drop Woodin jacket is perfect for that important function that insists on an African dress code.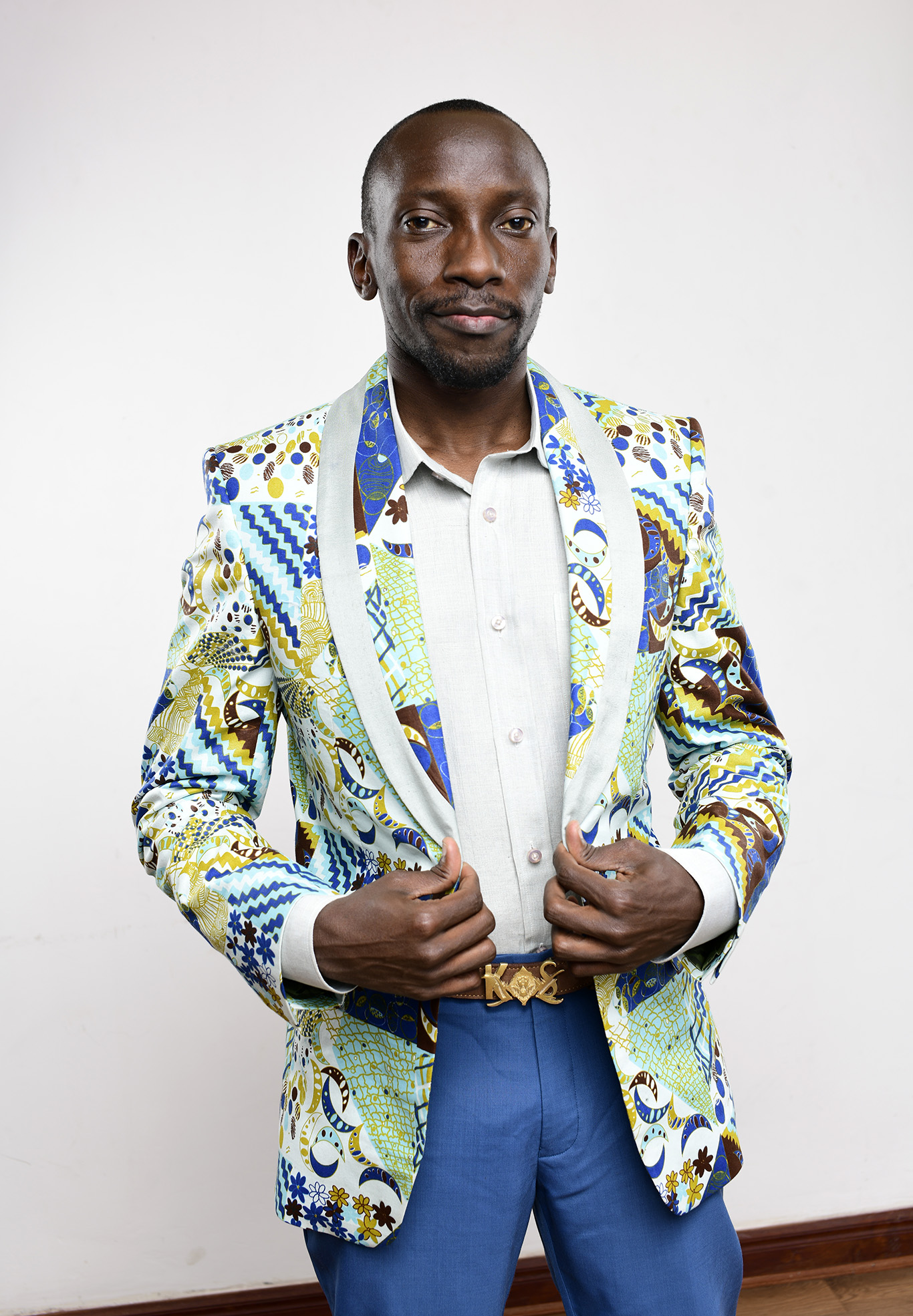 What's the difference between an African blazer for men and African traditional suits for men?
It all comes down to how well you coordinate the rest of the outfit. And in this case we pair the green and blue of the jacket with a green linen shirt and blue pants and we're off to the races.
We'd love to be able to make you the lovely jacket in your size with the above Woodin fabric, but unfortunately, the remaining piece went into making the following shirt for the honorable lady.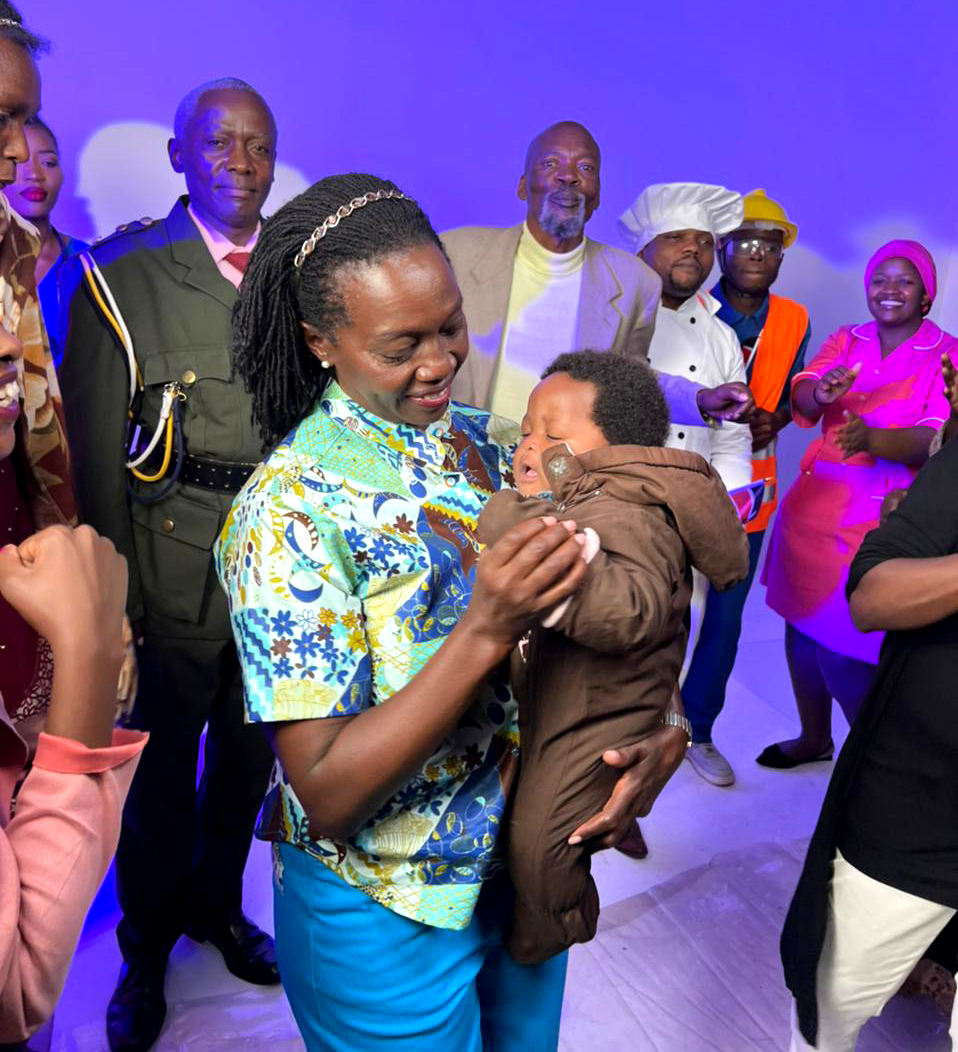 Staying with the color green but kicking things up a notch, if it's your birthday, here's a special piece. Complete with a matching belt and all. Prepare for your best birthday yet.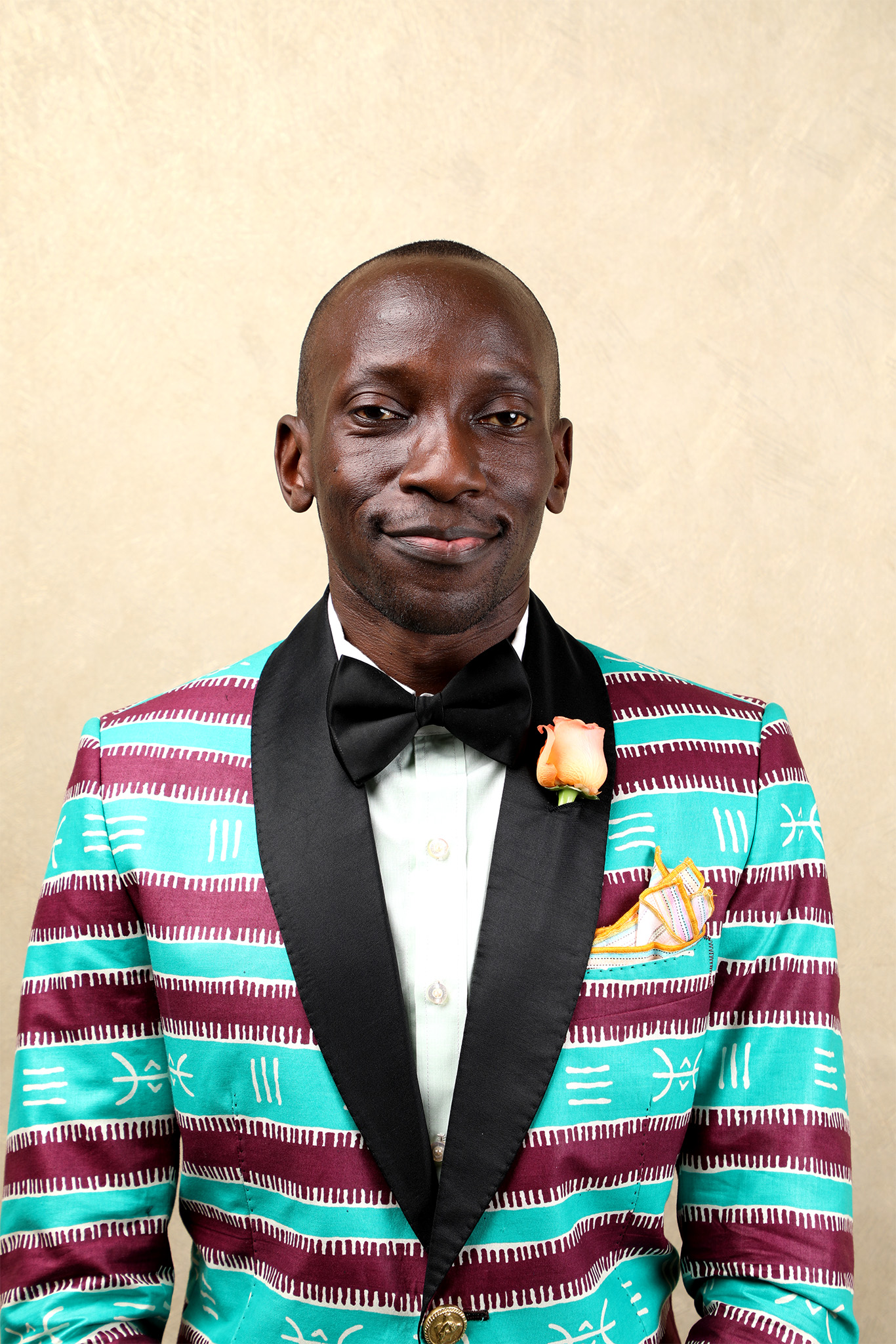 Still sticking with green, we come to one of the finest African blazers for men you will ever come across. Perfectly placed lines like those on a plaid suit will mean that your extremely high level of sophistication will be clear for everyone to see.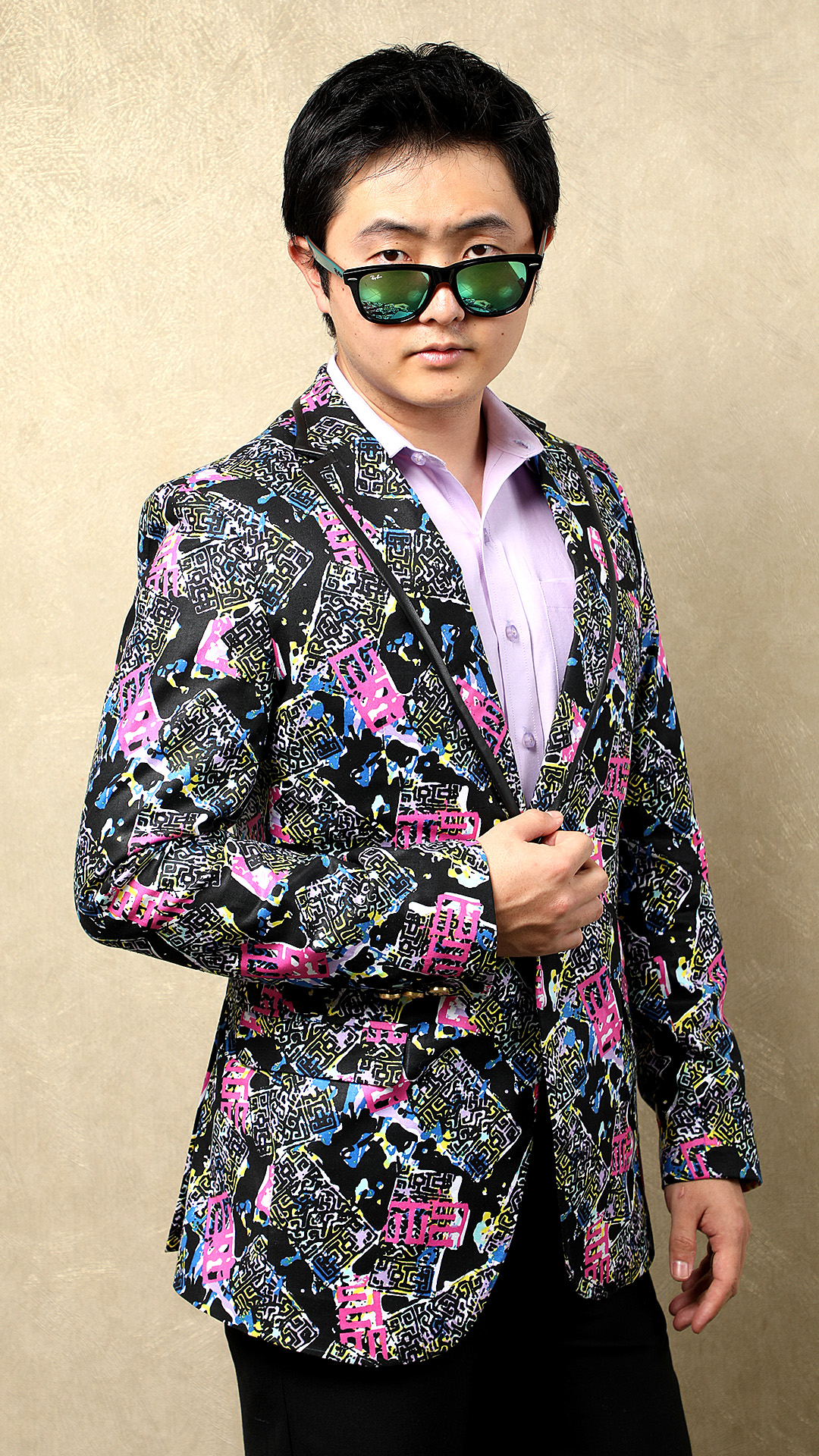 A beautiful wedding guest outfit for men in Nairobi Kenya. Perfect for that very important high-profile wedding. Style it as shown in the makeover video below and prepare to stop everyone in their tracks.
So there you have it. Some of the finest African sports jackets and dinner jackets for men in Nairobi Kenya.