7 of Africa's finest men's designer blazers
Would you like to look like a work of art every day of the week?
Here are 7 of Africa's finest blazers for men in Nairobi Kenya.
Warning. Please proceed with caution. These blazers have been shown to elicit strong emotions in others, such as deep profound respect and eyes widening in amazement at the sight of you.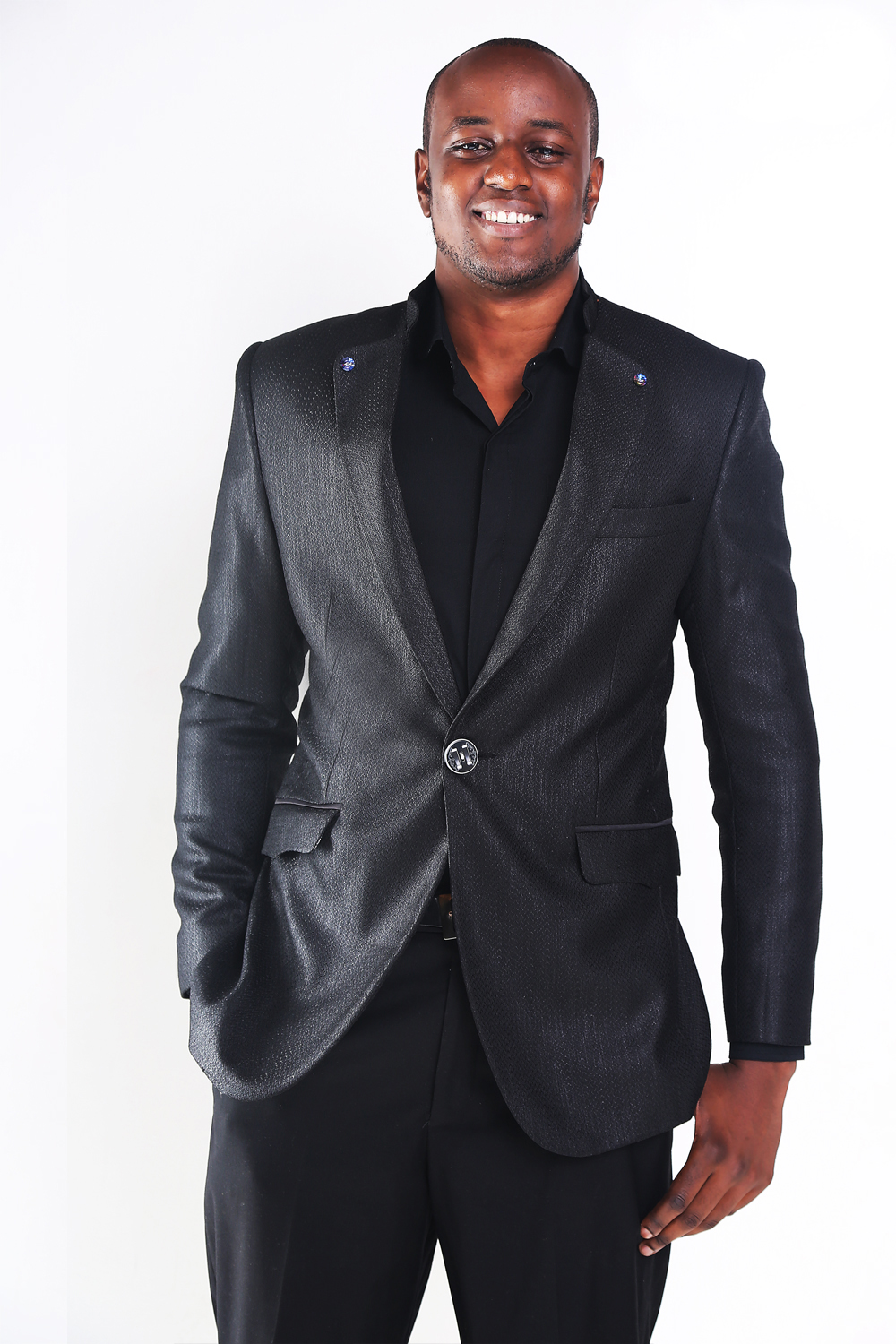 We start the week off slow. You'll probably be at work the whole day but since you are arguably Nairobi's most stylish gentleman, you start the week in a subtle monochromatic blazer look. A little warm-up so to speak.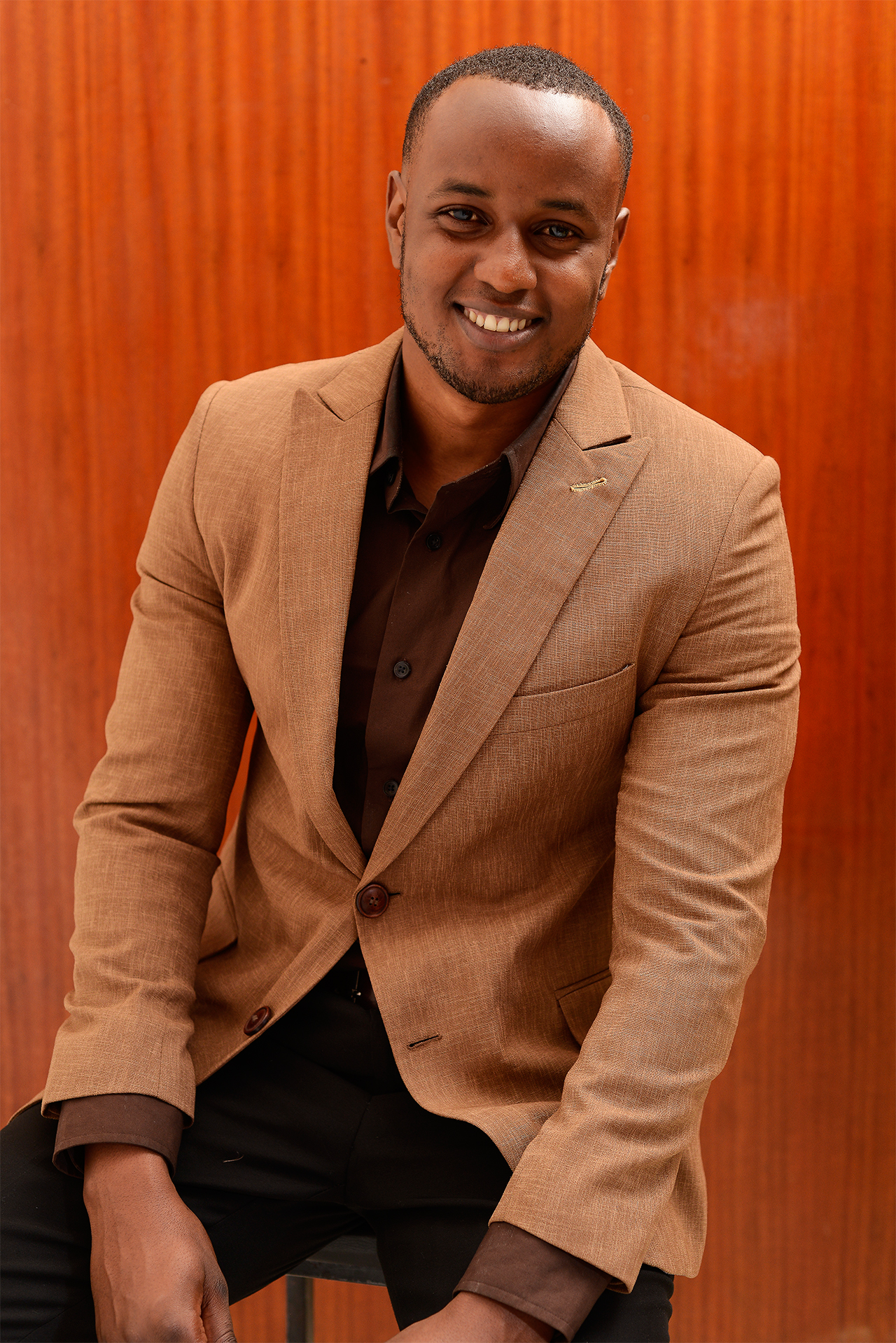 You are warming up nicely. Really nicely. Being the King that you are, your presence may be required at an important personal special occasion today. Plus you have that very important client meeting. You look extremely sumptuous in this caramel brown blazer look. You're totally ready to leave a huge impression on everyone who will be blessed with the good fortune of laying their eyes on you today.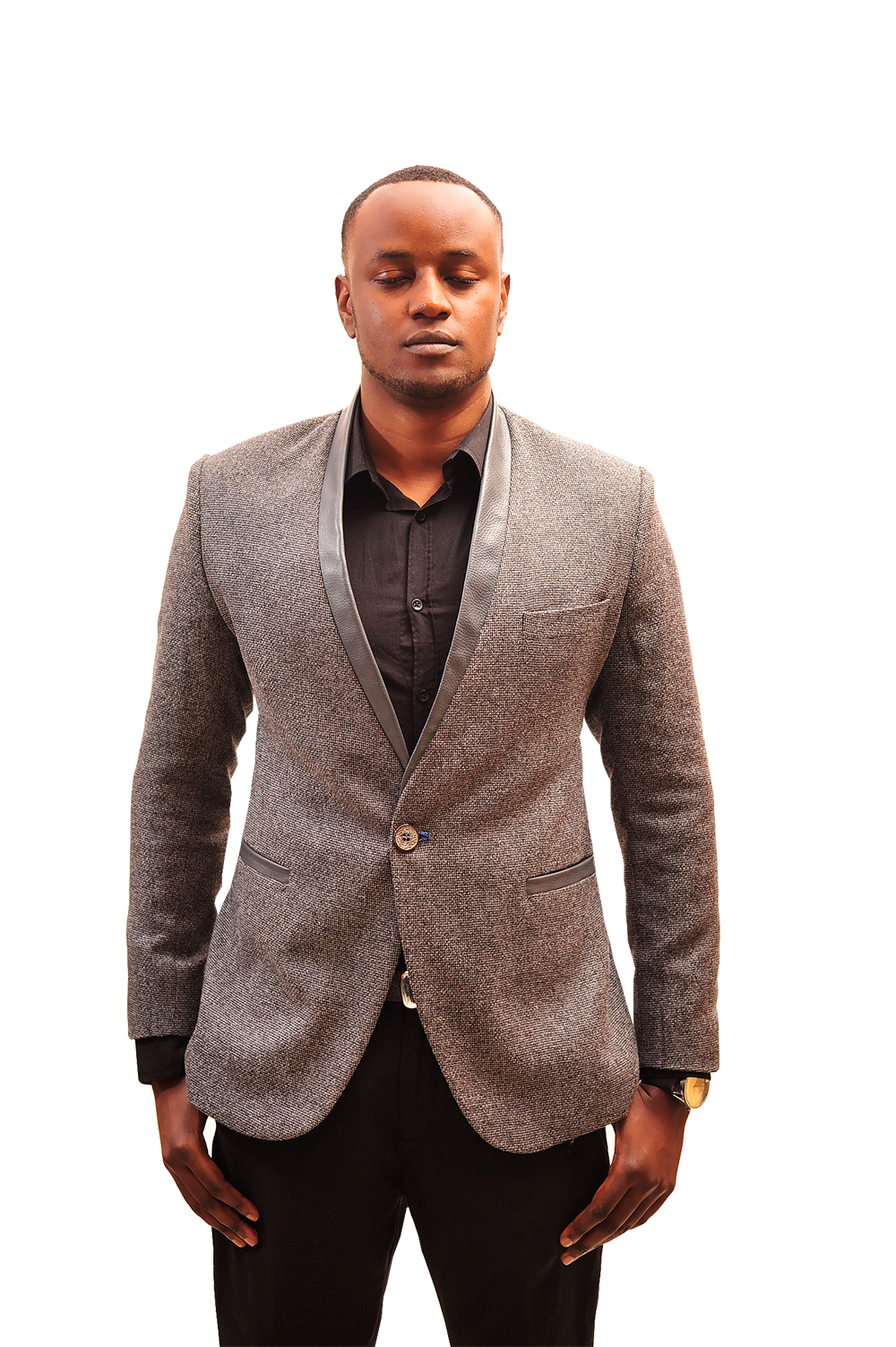 It's time to kick it up a notch. They were sure they had seen the best of you yesterday; you show them that you're actually just getting started. You step in with a powerful rhino grey designer blazer and feel the respect from the crowd as their eyes widen in amazement. Once again, there will be no need to change for your important evening engagements. This versatile blazer look will serve you well at whichever meeting you have planned for today.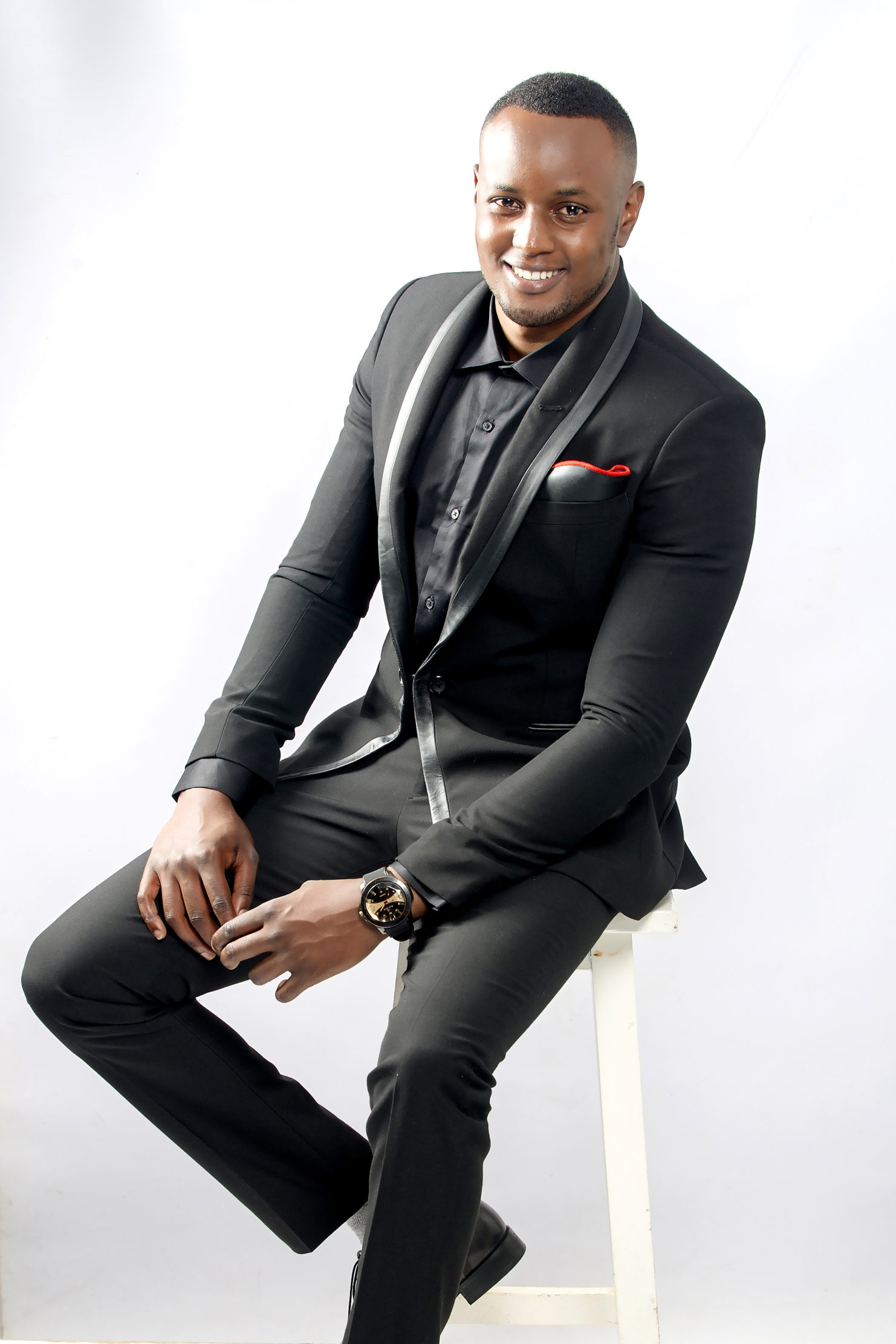 Things are getting serious. You have a gala dinner charity ball planned for later in the evening so you break from work early today and prepare your favorite black designer tuxedo. You know you will draw compliments about your tux at the gala but you don't really care. You feel like superman whenever you have it on and that feeling is more than enough for you.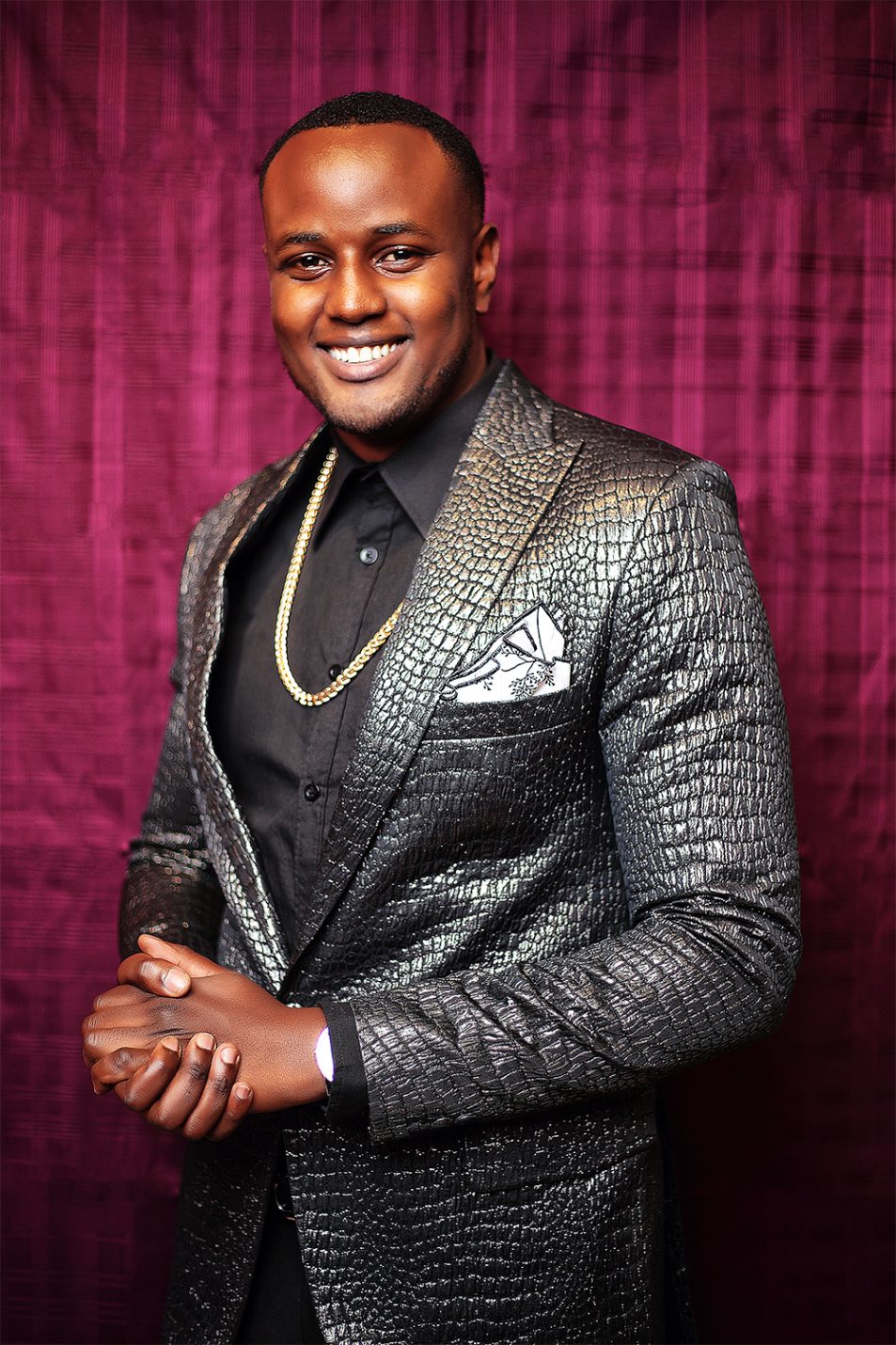 It's Friday, time to party. This awesome statement party jacket has got you covered. Designer blazers for men in Nairobi don't get any better than this. Whether it's a night out at one of those high-end nightclubs that have the strictest of dress codes, or date night with your significant other, nothing brings out the swag more than this croc brocade designer cocktail jacket.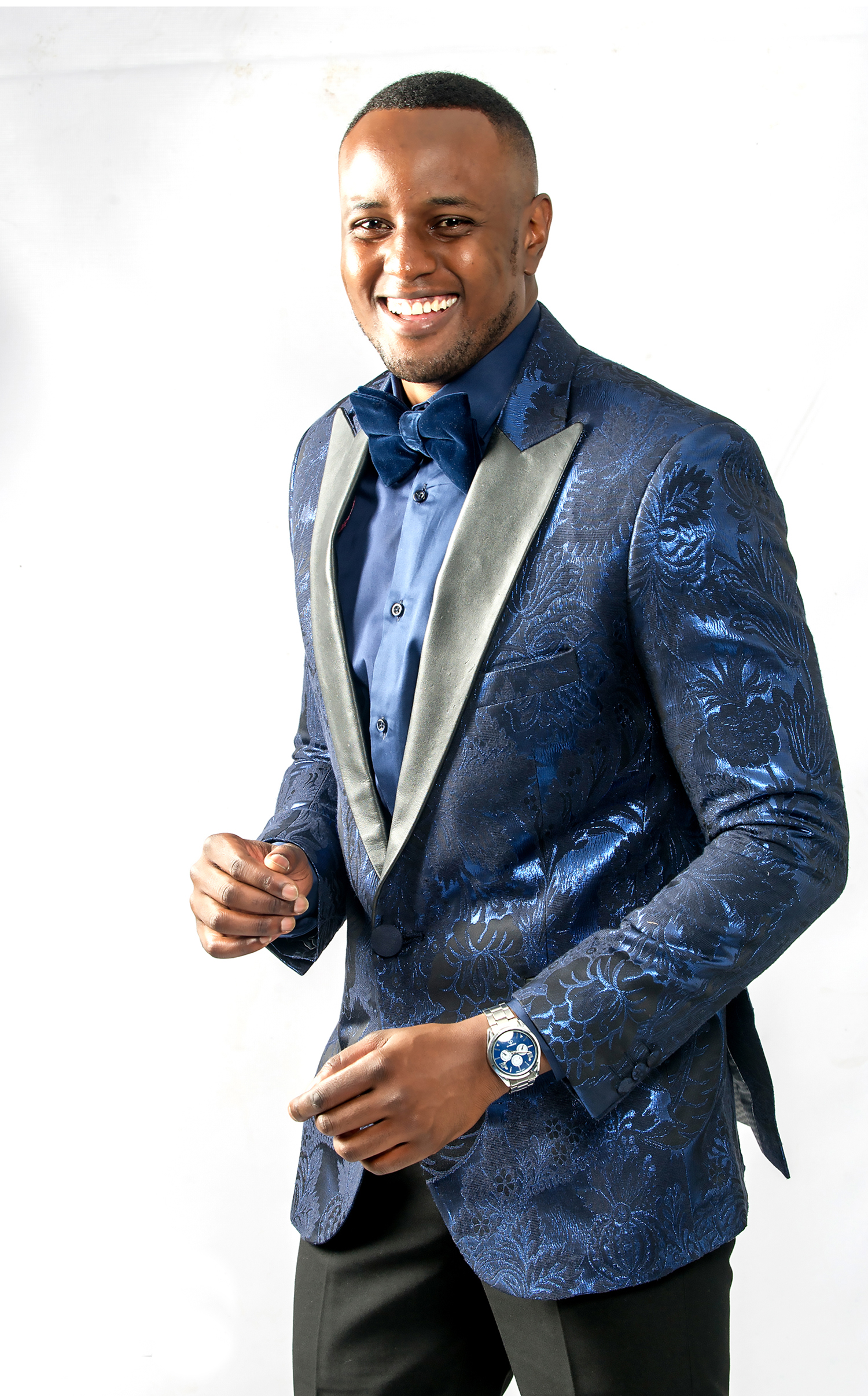 You have a wedding to attend. Do they really expect you to comply with that silly rule of not outshining the groom? You wouldn't be able to even if you tried. It's not your fault. It's in your DNA. Your sense of style is so profound that it's virtually impossible to attempt to dress down on an occasion such as a wedding. "How would that even work?"  you think to yourself, as you slip on this lavish dinner jacket and smile to yourself in the mirror. Ladies, here I come.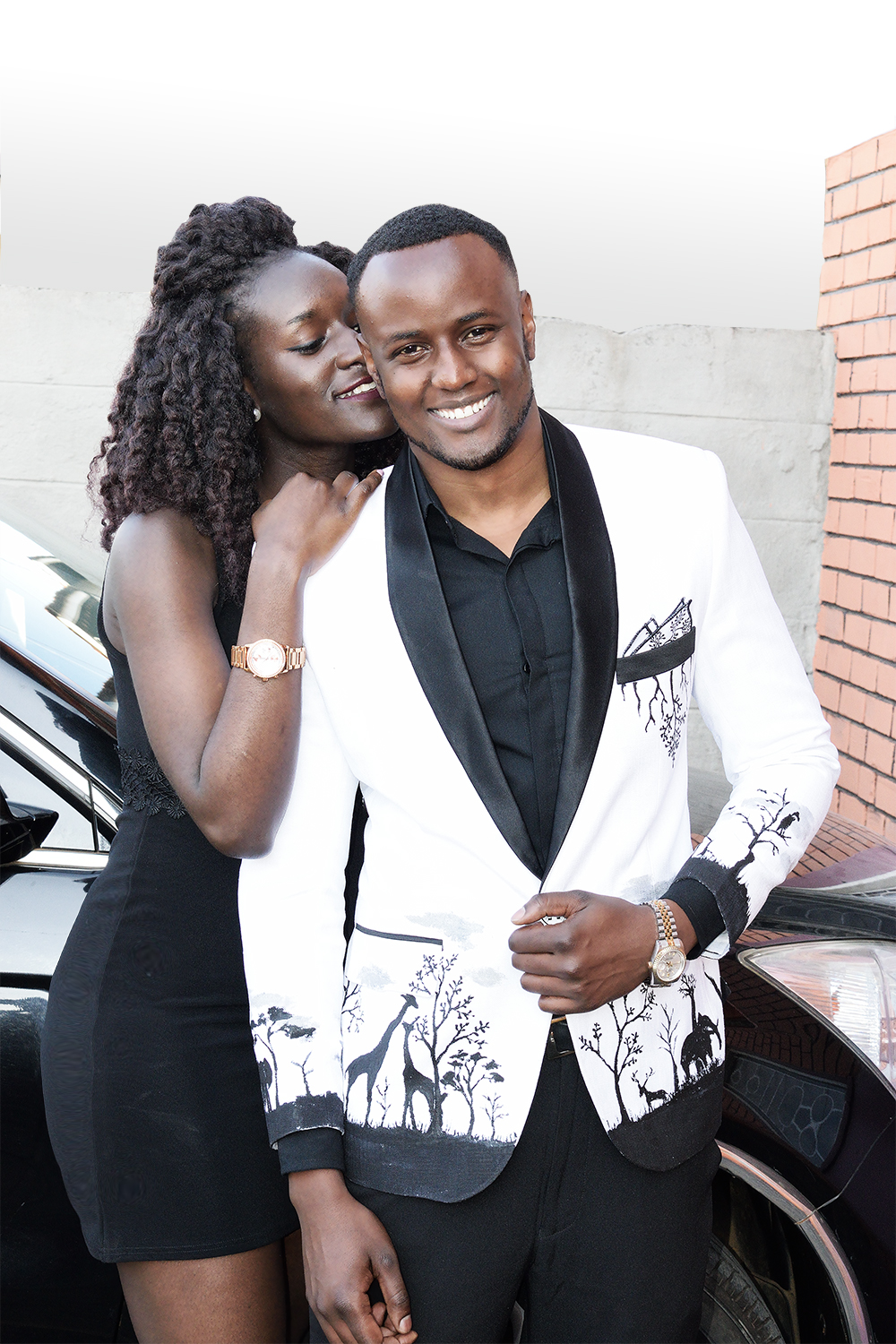 There are nice blazers for men in Nairobi, and then there's this extraordinary one-of-a-kind hand-painted masterpiece. And we all already know which one your attention-to-detail personality will gravitate towards.
Anyone who's seen you every single day of the week will probably be thinking "It's positively insane how this guy can look tremendous every single day of the week without fail." And you'll be thinking, "That's not entirely accurate. I do slow it down on Mondays. Well, sort of."
All of the above designer blazers for men in Nairobi Kenya above are strictly exclusive to King Sidney.
You're a master of your craft. It's time to make the necessary investment in your personal brand. Click the link below and let's talk on WhatsApp.