This one was a risky affair
On Wednesday night at 10:30 pm, I was in Kibera.
Standing in the middle of the empty street fearing for my life wondering when my Uber would get there.
You see what happened was, I got a new tailor. A skilled young man. 24 years old.
I love this new kid.
He's supremely talented.
For him, the sartorial art of making a beautiful jacket is something he absolutely loves. He doesn't do it for the money per se (although I pay him quite well)
No. For him, and to some extent for me as well, it's about the art of assembling high-quality raw materials and bringing a beautiful thing to life. 
Anyway, here I am in the middle of the street. 
Why? 
As I said, he's 24. 
And he's a tailor. 
So time management and discipline are not exactly his strengths. As good as he is, delays are almost always a guarantee with him.
So I had to sit with him to ensure it was completed on time. Plus the shared passion we both possess for the craft meant that time zoomed by without me noticing. Because we lost track of time collaboratively coming up with ideas on how to further innovate with this masterpiece. 
A beautiful award ceremony tux complete with pure silk lining and glorious leather detail.
Now, because there was no opportunity for me to take a studio picture based on the time between completion and delivery, I took a very quick low-quality phone picture.
Here it is.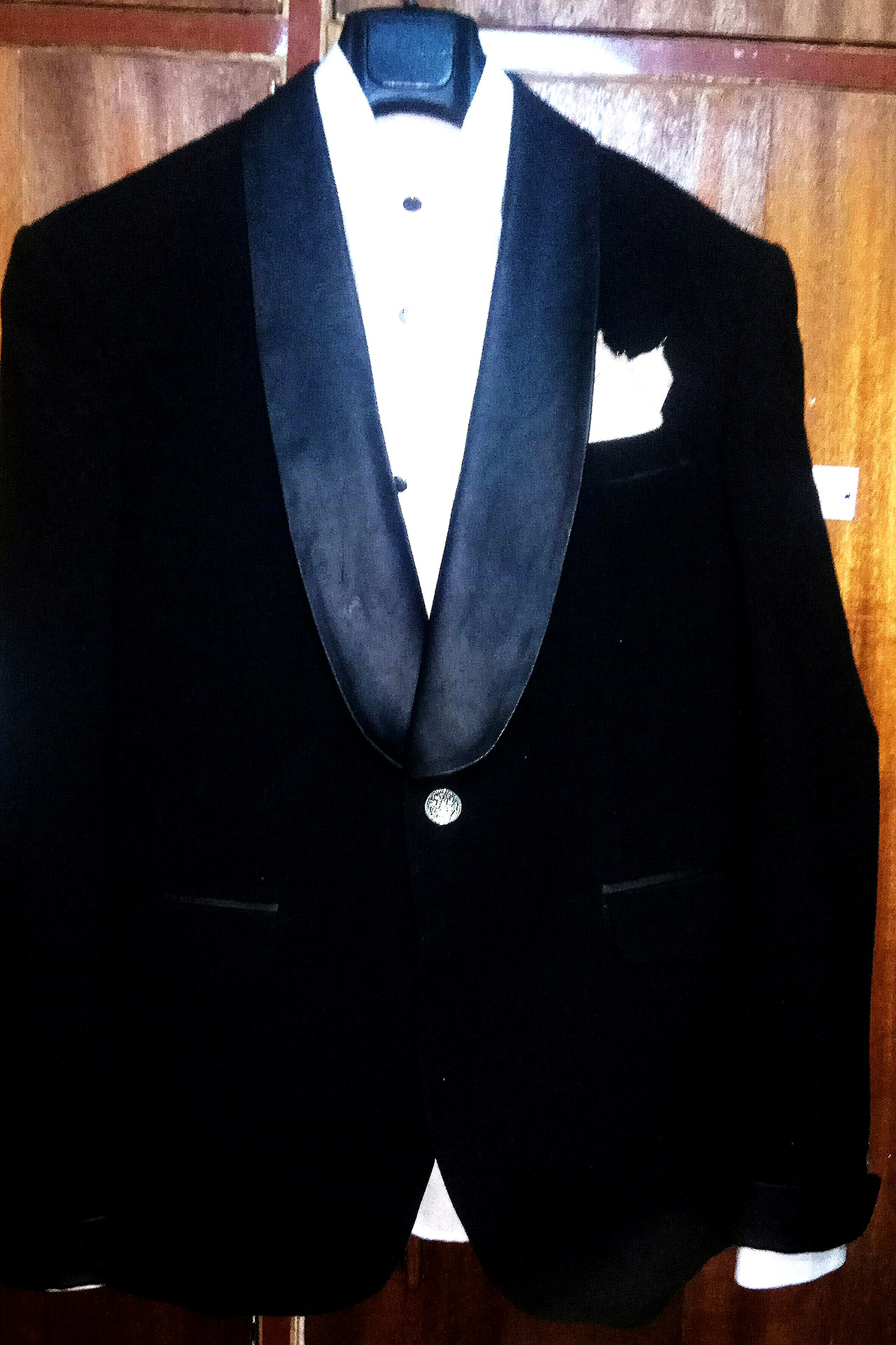 It's a grainy image I know. Kindly bear with me.
Better yet, rather than a picture, drop by the spot in Karen, and let's work on one like it for whatever important evening function you might have coming up.
One humble request though.
Please try and come well in advance of your event.
You don't want your favorite designers risking their lives at odd hours on the streets of Nairobi, do you?
How will you shine when you don't have people dedicated to you looking spectacular working round the clock for you?