9 Very cool men's tuxedo shirts in Nairobi Kenya
If you're searching for some beautiful men's designer shirts in Nairobi Kenya for your next important function, or simply for relaxing at the country club over the weekend, then you've landed on the right page.
High-quality designer shirts for men in Nairobi Kenya can often be extremely difficult to source. Most of the mass market shirts in the country tend to be composed of a lot of polyester within the fabric. And polyester is one of the most uncomfortable fabrics to wear close to the skin.
Its lack of breathability will make you feel like hell once the weather warms up a little.
Literally. (It gets quite hot)
The former may not shine as much as polyester. It will however feel extremely comfortable. An effect that's bound to translate into a major boost of self-confidence for you as you circle the country in your new designer shirt.
So without further ado. Here are a few very cool men's designer shirts in Nairobi Kenya.
Off-white designer tuxedo shirt.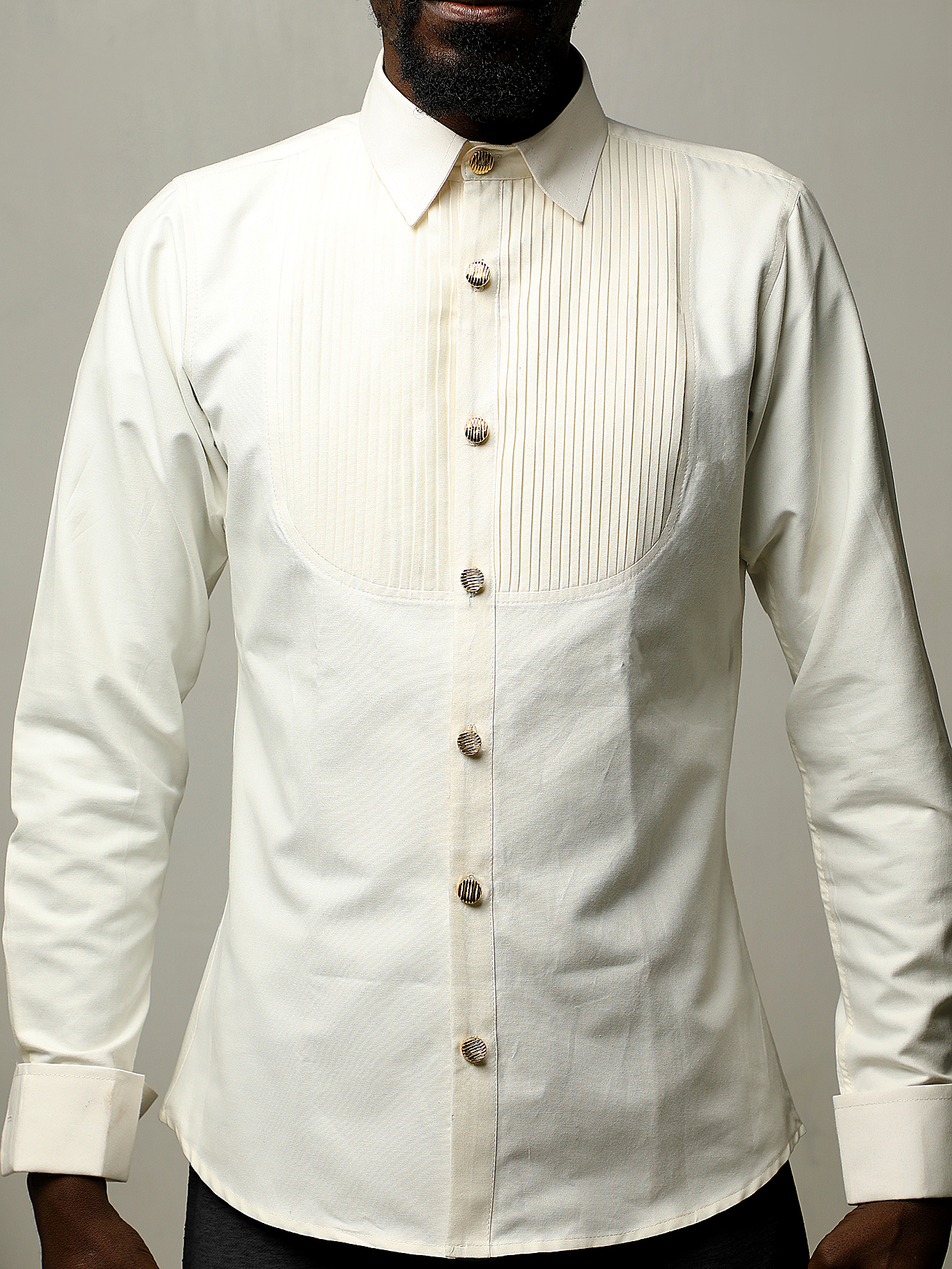 Whether it be a high-profile gala ball or your fairy tale wedding, this beautiful tuxedo shirt will sit perfectly underneath your tuxedo and have you commanding the respect you rightfully deserve.
The abstract print blue designer shirt Nairobi Kenya.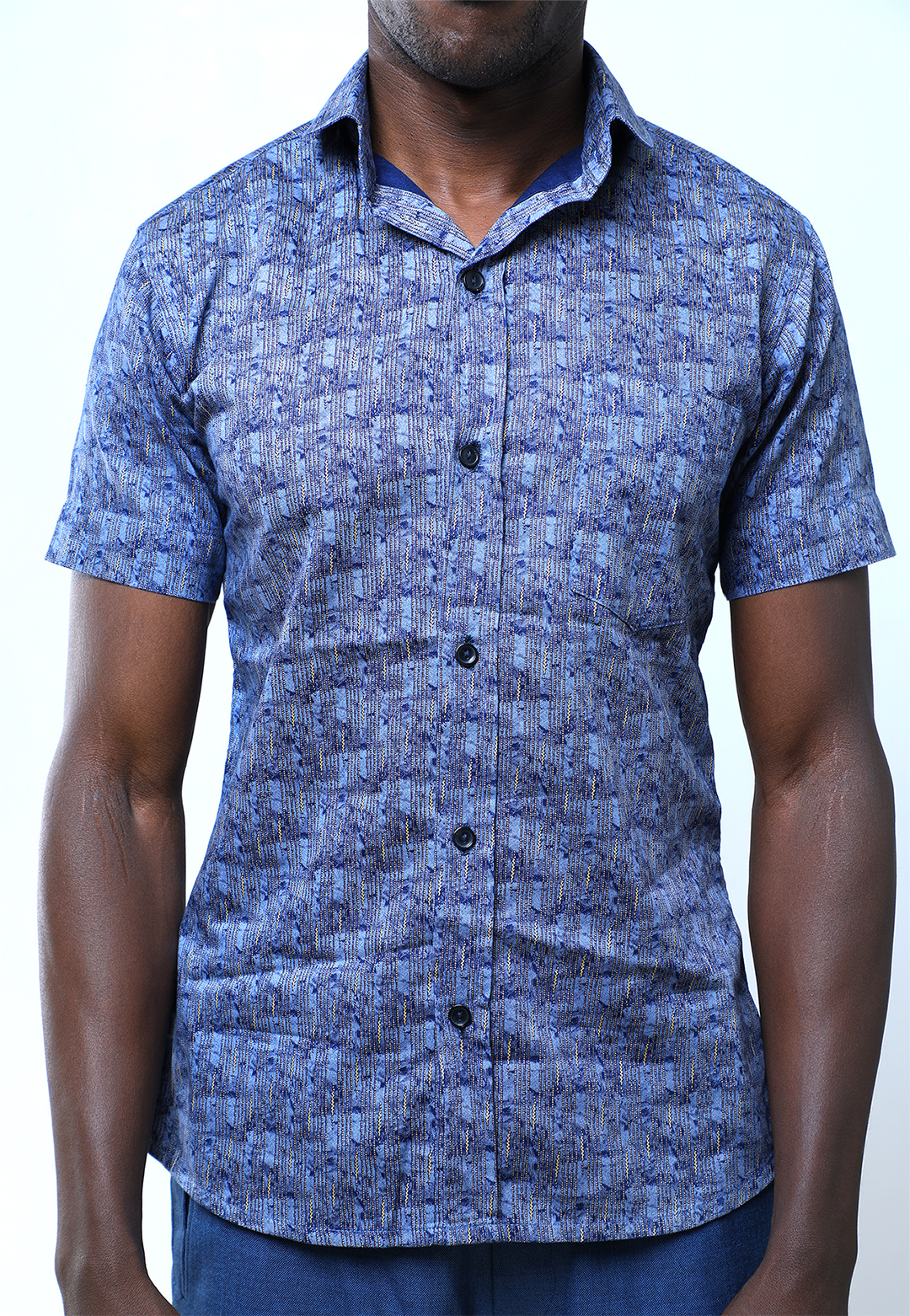 Built from pure cotton with a fine abstract print in a cool blue, this shirt is exactly what your closet is missing. Pair it up with blue merino wool-blend trousers and prepare yourself for the compliments you will receive once they see you in it.
The Happy Dots designer shirt Nairobi Kenya.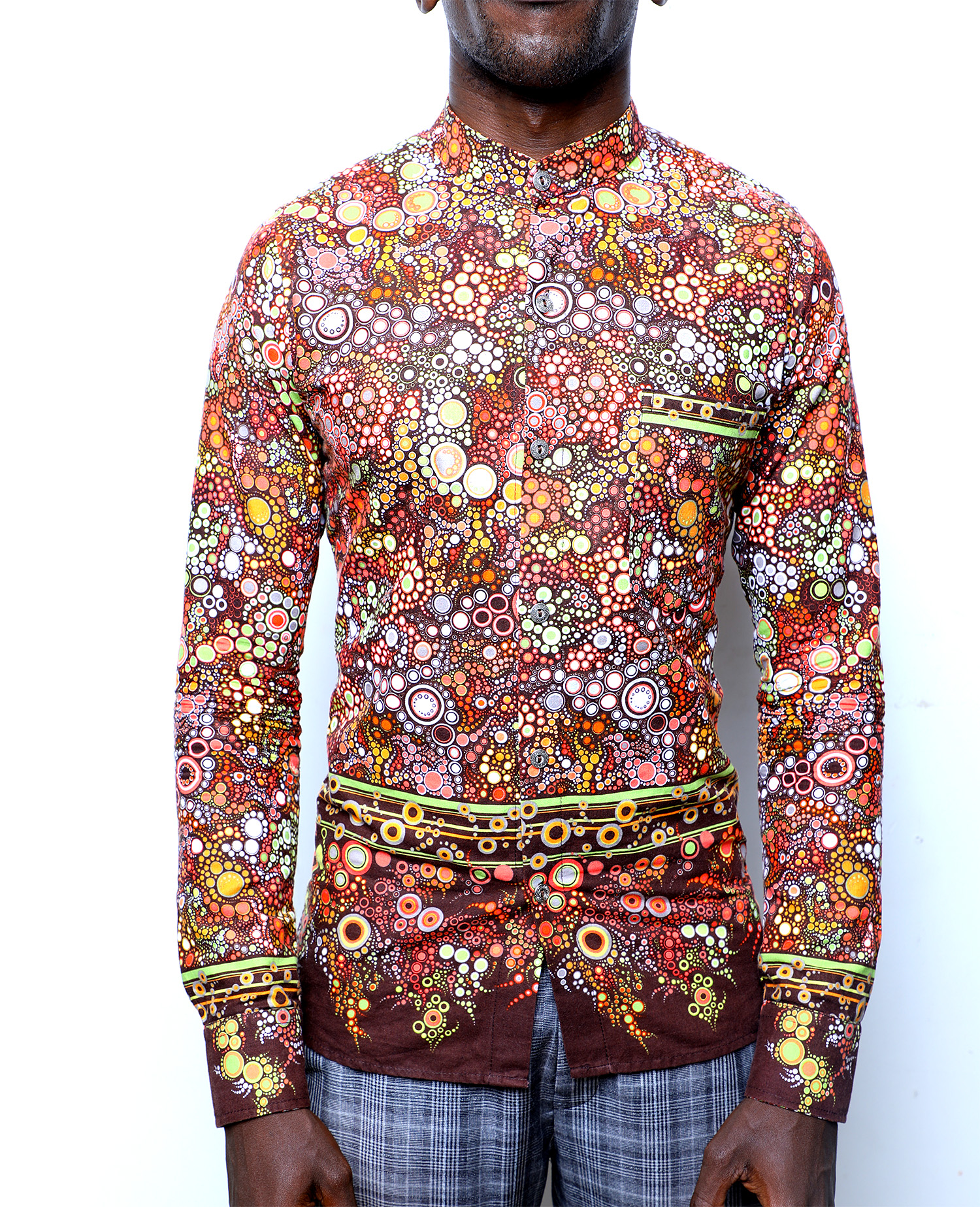 Finally, someone made a shirt that screams happiness. A shirt that is full of life.
This 100% pure cotton shirt will serve as the perfect representation of the joy you feel underneath at the event you wear it to.
Long-sleeved. Subtly flamboyant without necessarily being over the top.
Ideal for important dates whenever the weather is not too chilly and you don't have to wear a jacket.
The Monochromatic Dots designer shirt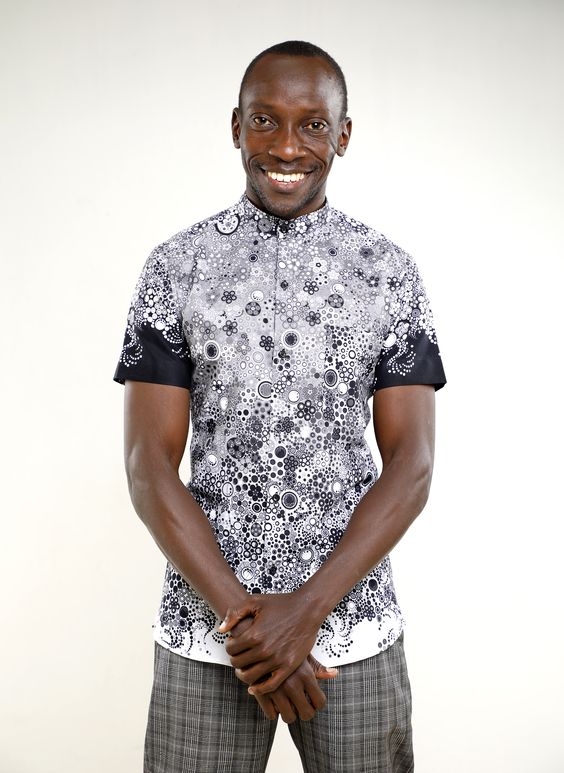 This shirt is made of the same fabric as the Happy Dot shirt.
Different color. Different effect.
The contrasting nature of black and white as colors will ensure this lovely shirt jumps out at anyone who sees it.
Pair this one with black pants and prepare to stop anyone who sees you right in their tracks with amazement at the sight of you.
The Wedding after-party designer shirt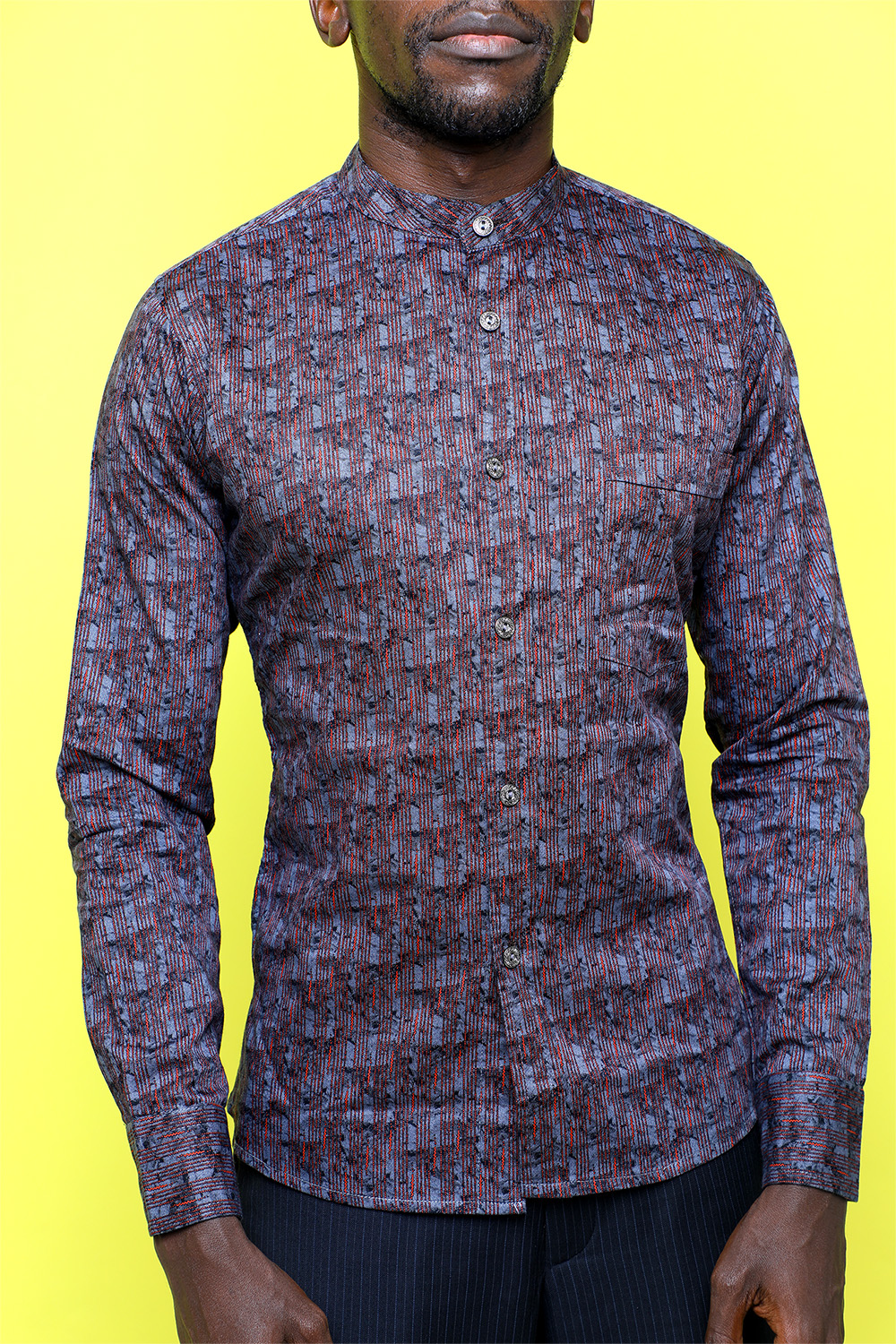 If you're getting married and are looking for a unique look from head to toe, then this gorgeous designer shirt is right up there with the best of them.
Made of pure cotton with fine print, this one will have you feeling very strong. A phenomenal self-confidence booster.
The buttons on this shirt are majestic. Often used on blazers, we felt this shirt truly deserved the best of the best in terms of powerful details.
This men's designer shirt is finished off with deep darts to capture that masculine V shape.
The Maple leaf print designer shirt
Grey and blue are two neutral colors that combine very well together. A fact that's captured very clearly in this soft-feel cotton shirt.
Built of a fabric that is extremely comfortable to the touch, your skin is going to forget it has something on it.
Pair this one up with mild blue or cool grey trousers and prepare yourself to receive guaranteed compliments.
The Monochromatic floral print designer shirt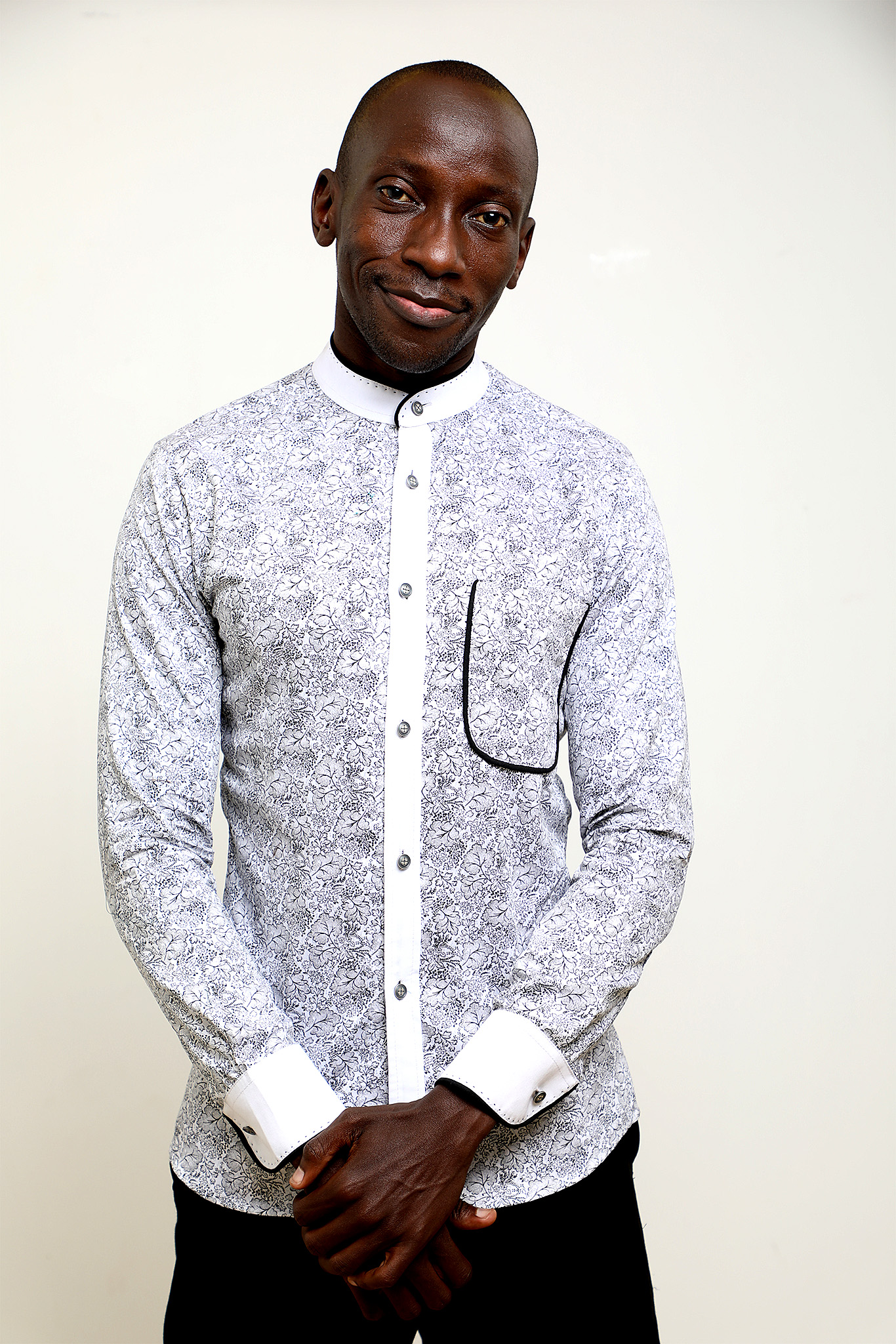 The gorgeous nature of monochrome is perfectly encapsulated in this men's designer shirt in Nairobi Kenya.
Both cord detail and pick stitching in all the right areas make this the ultimate party shirt for anyone looking to receive lots of compliments from members of the opposite sex.
The Mint Green Winchester shirt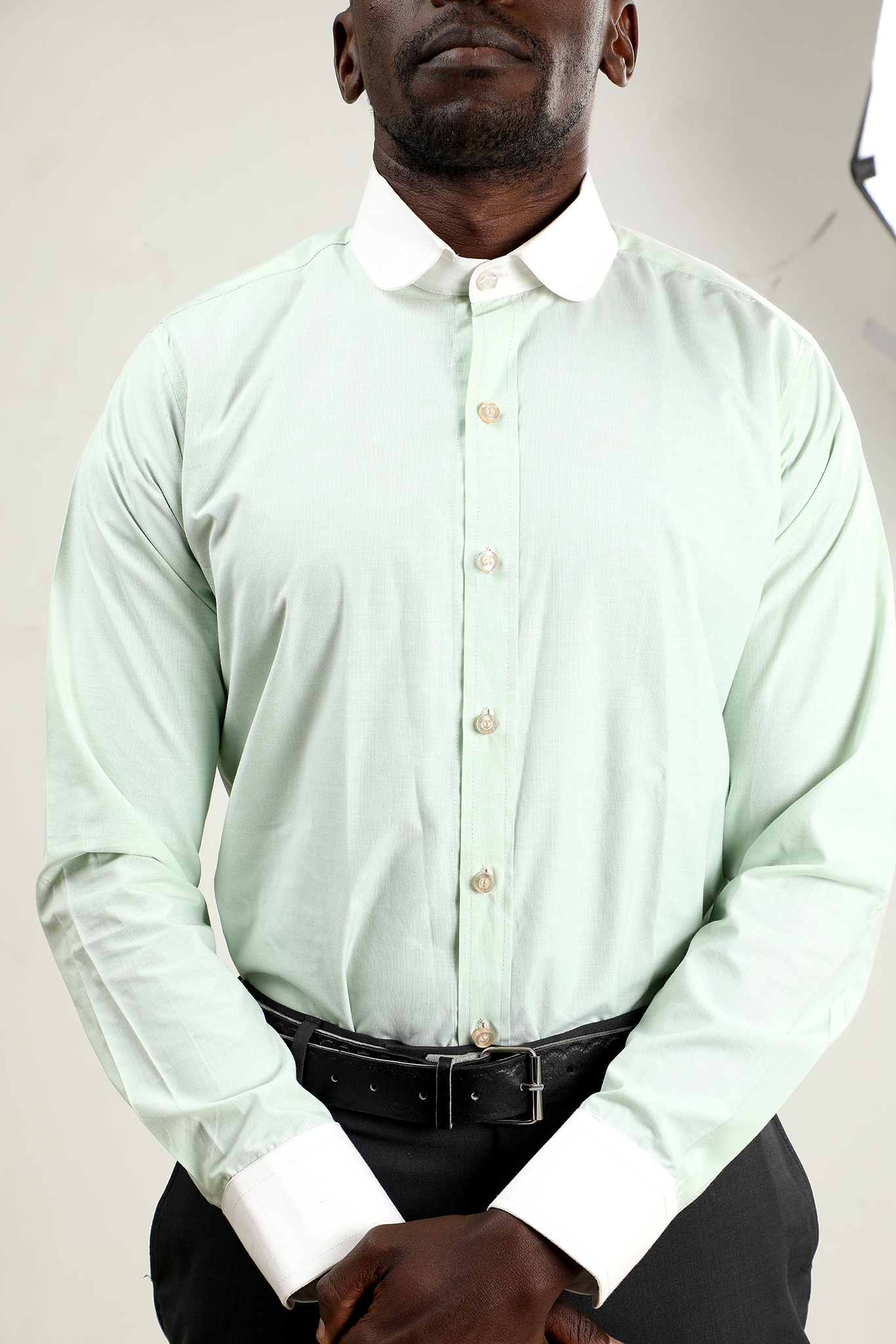 We get a bit formal with a mild green Winchester shirt for men in Nairobi Kenya.
Great for both formal and smart casual outfits depending on what you pair it with.
The Character-driven Winchester shirt
Take the Winchester design above, add a touch of flair with striped cotton fabric. Throw in a hint of flamboyance with silver themed buttons and voila, a designer shirt for men in Nairobi Kenya full of character. 
The King Sidney Winchester shirt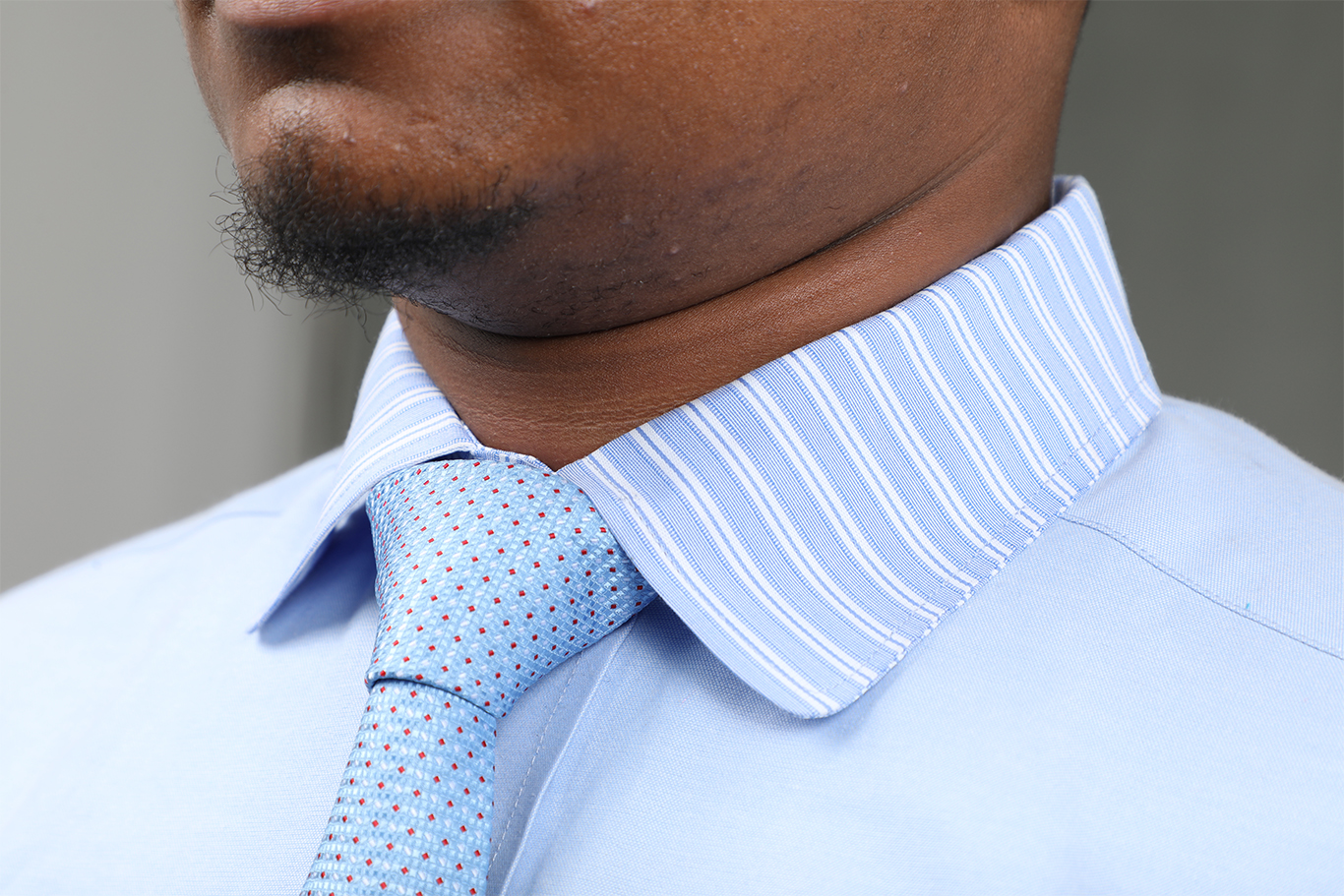 And lastly we finalize our love for Winchester designer shirts for men in Nairobi Kenya with this magical blue shirt. Perfect for that power meeting aimed at scoring you that big deal.
All of the above designer shirts for men in Nairobi Kenya are exclusive to King Sidney.
Are you seeking an awesome designer shirt for men in Nairobi Kenya. Reach out below and let's talk. Our style consultants are standing by ready to assist you.