Unique ivory white wedding tuxedo Nairobi Kenya
You're getting married? Congratulations. Now, because you're the type of gentleman who pays attention to details, then your wedding tuxedo cannot be any run-of-the-mill outfit. It has to be special. Your tuxedo must have eyes widening and jaws dropping. Sure, the bride is pretty, but respect must also flow in the direction of the wedding groom.
If you're shooting for an elevated look, then this is the wedding tuxedo for you.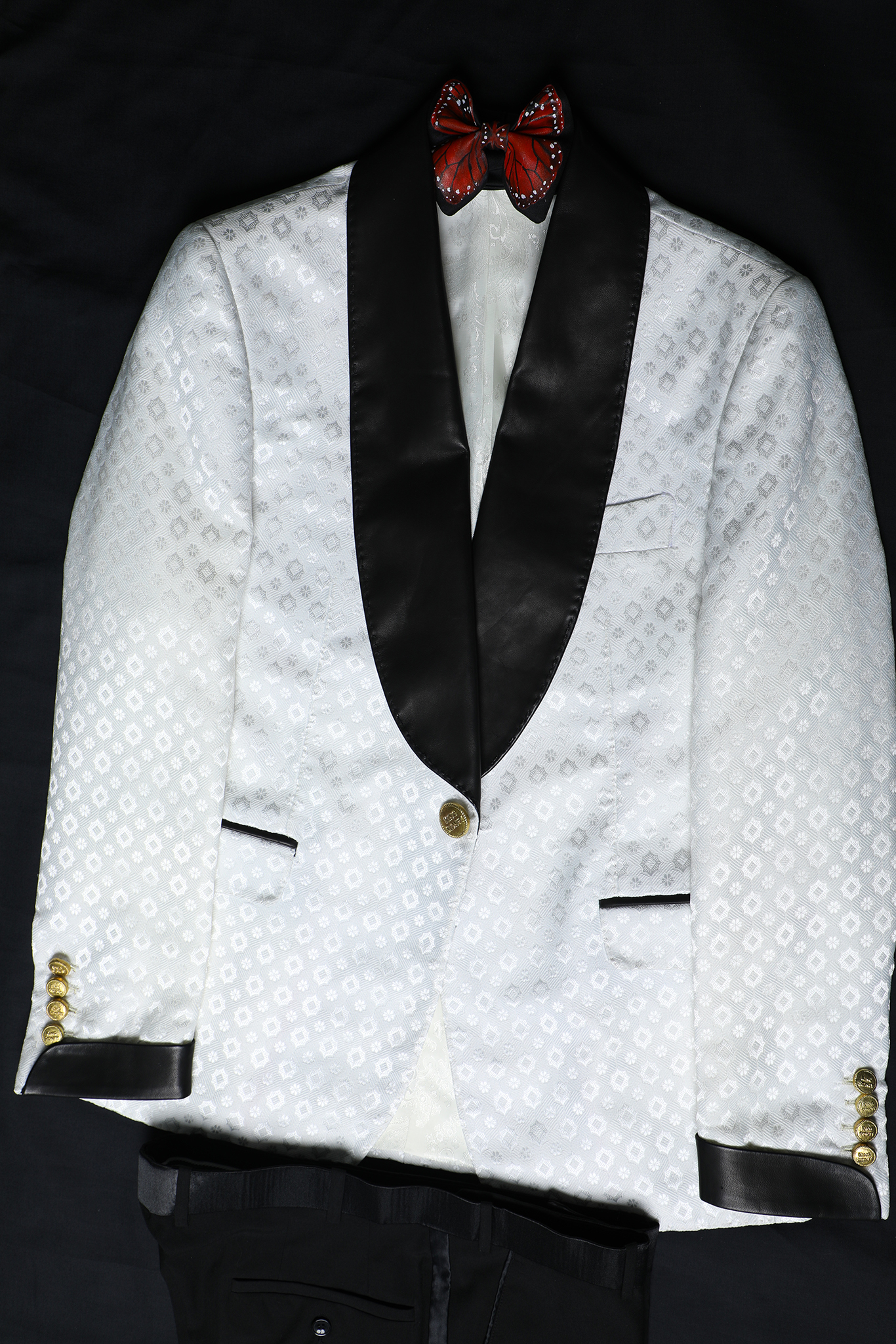 Complete with details such as custom metal brass buttons of your initials, this wedding tuxedo will have the audience showing you some major respect on your wedding day.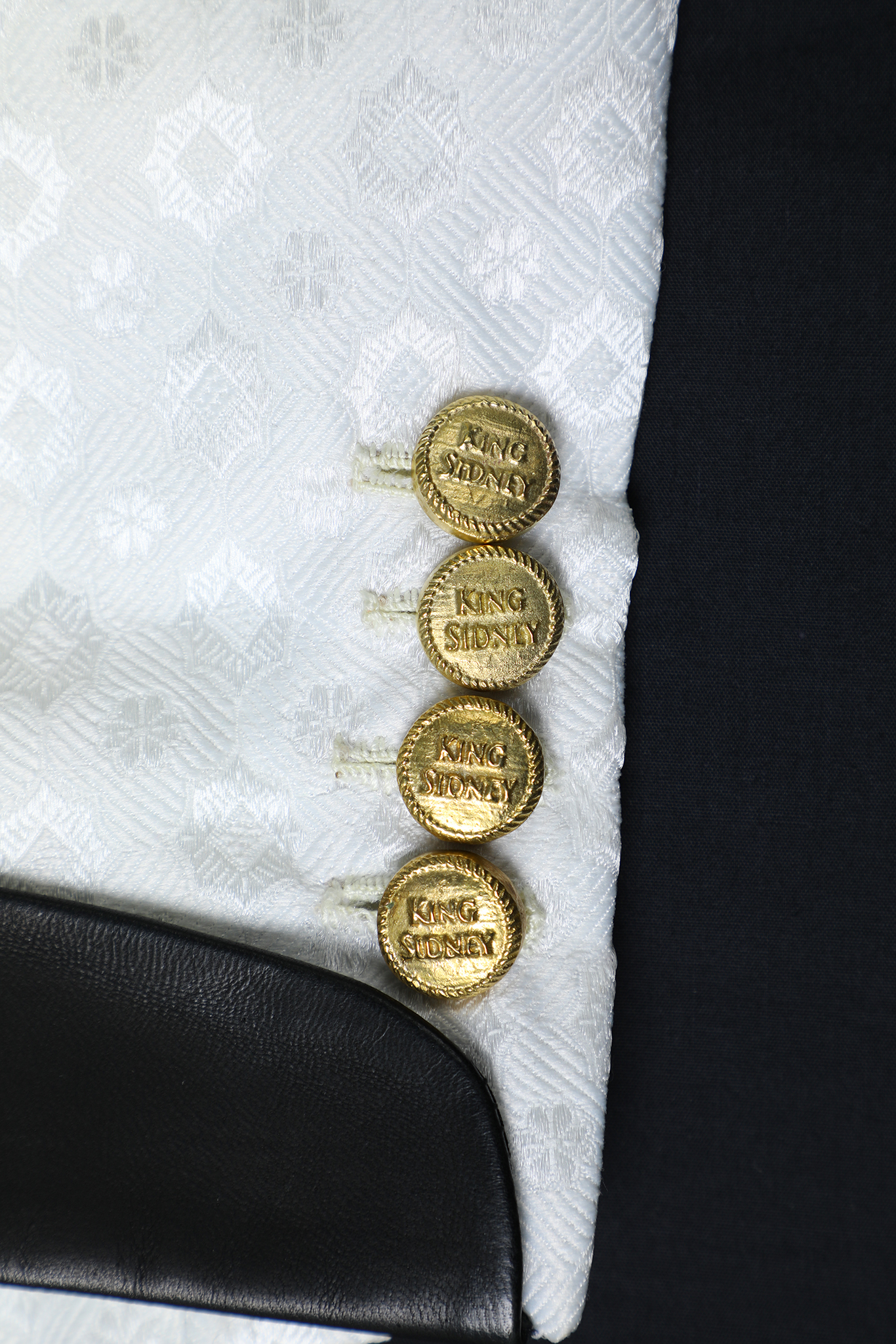 And unlike most wedding tuxedos which are made using cheap polyester satin lapels, this particular one is hand crafted with a premium leather lapel so that you appear as the on-of-a-kind wedding groom that you truly are.
Complete your wedding theme with a hand painted wedding bow tie that's truly powerfully different as far as wedding attire goes.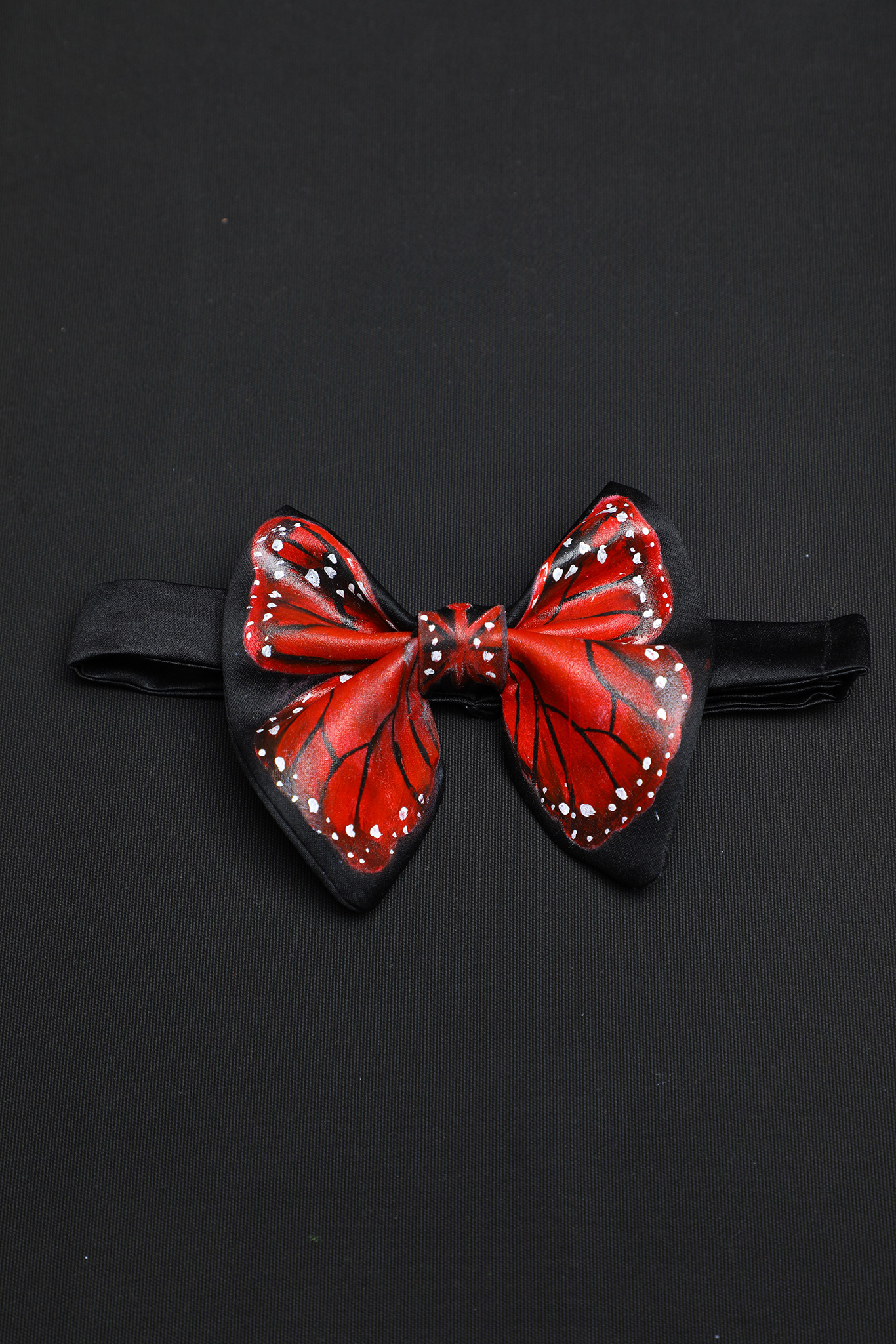 And of course, a very important part of your wedding ensemble is a glorious tuxedo wedding shirt.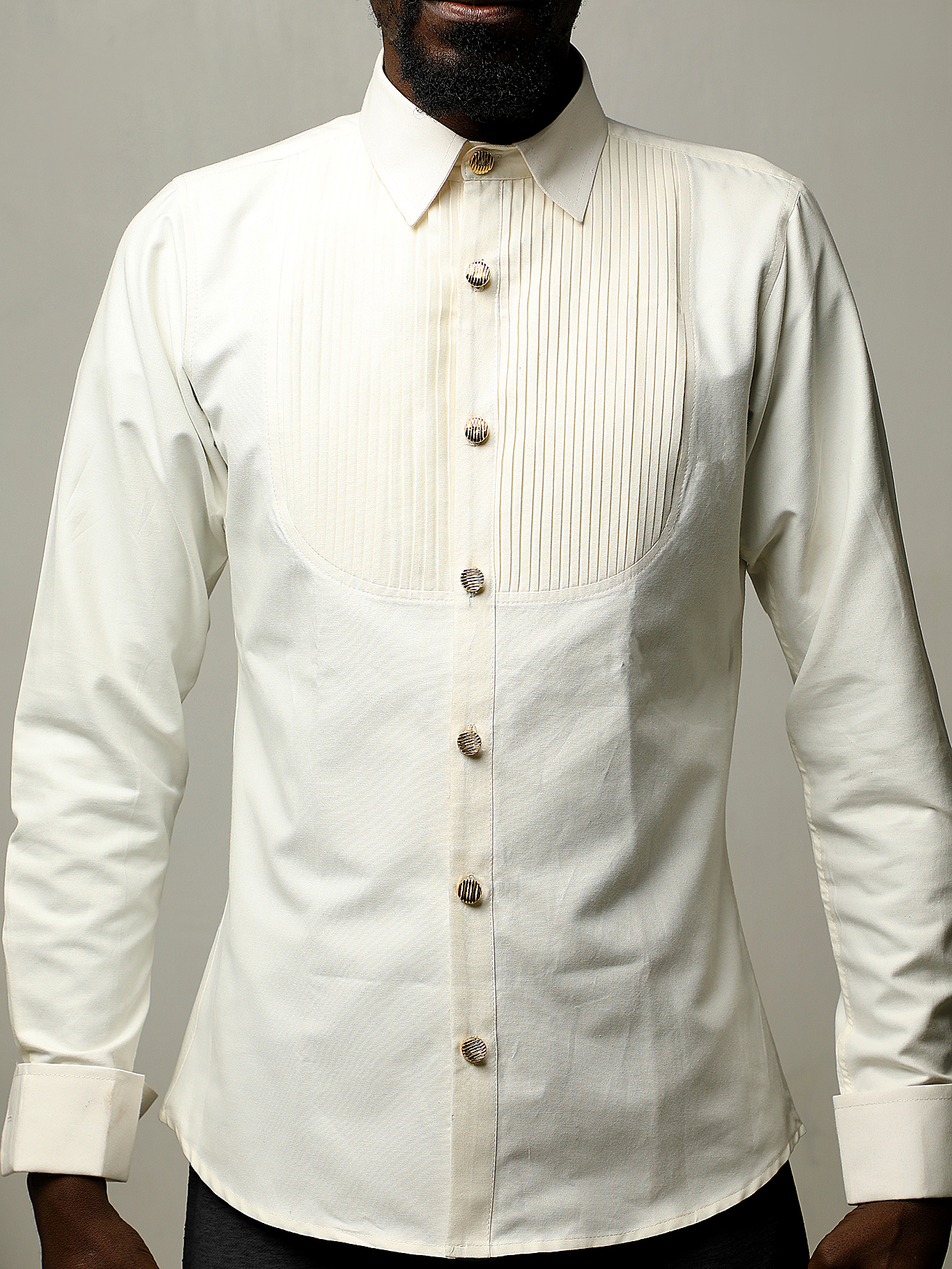 The gold-plated buttons blend perfectly with the off-white color of the tuxedo shirt and give your wedding outfit it's much needed romantic aesthetic.
Crown it all off with a pair of wedding groom undies that have the words "Property of the Bride" embroidered on the back. A great way to set off your honeymoon.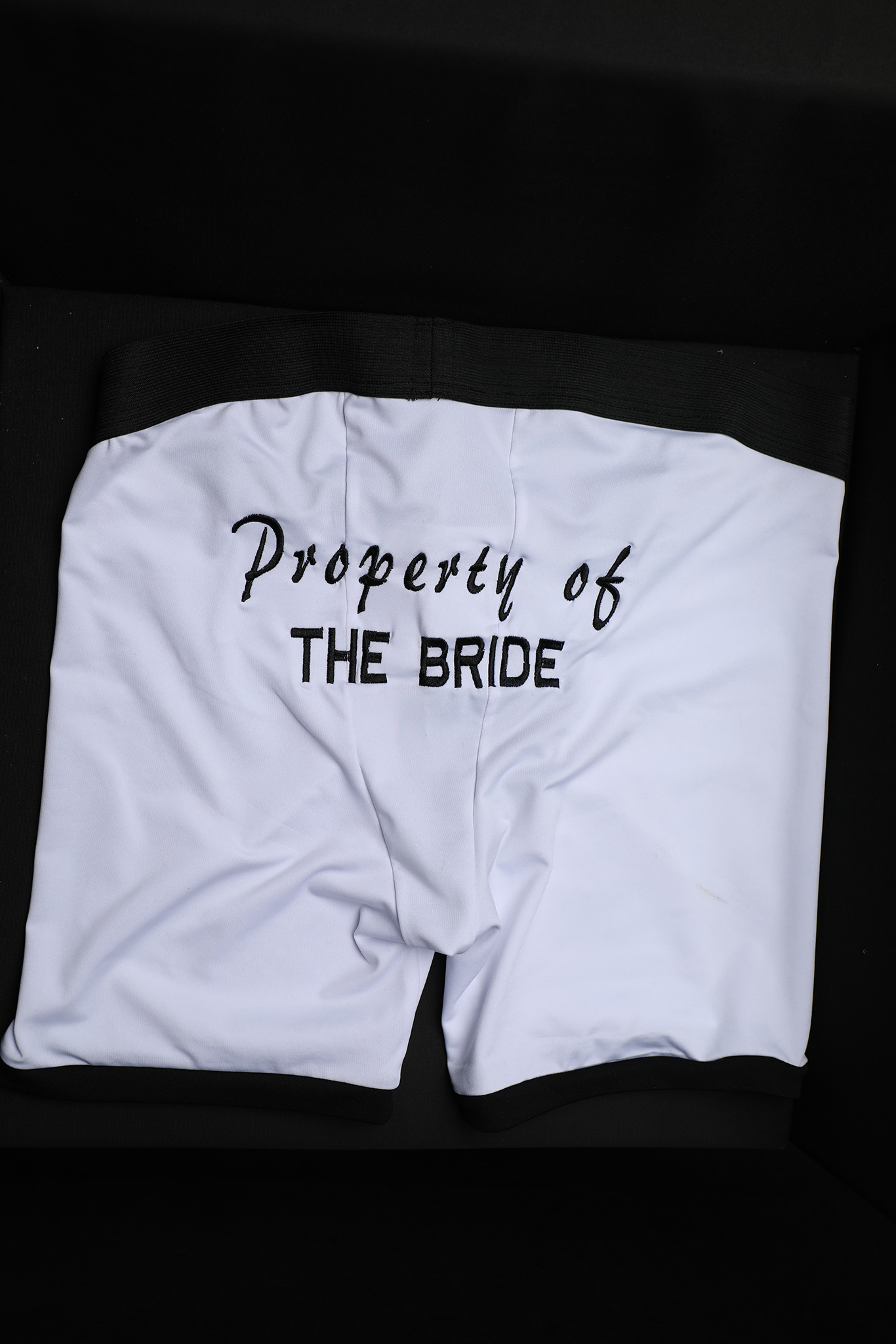 And finally, what better way to crown your fairy tale wedding than with one of the most unique wedding ring holders you'll ever come across.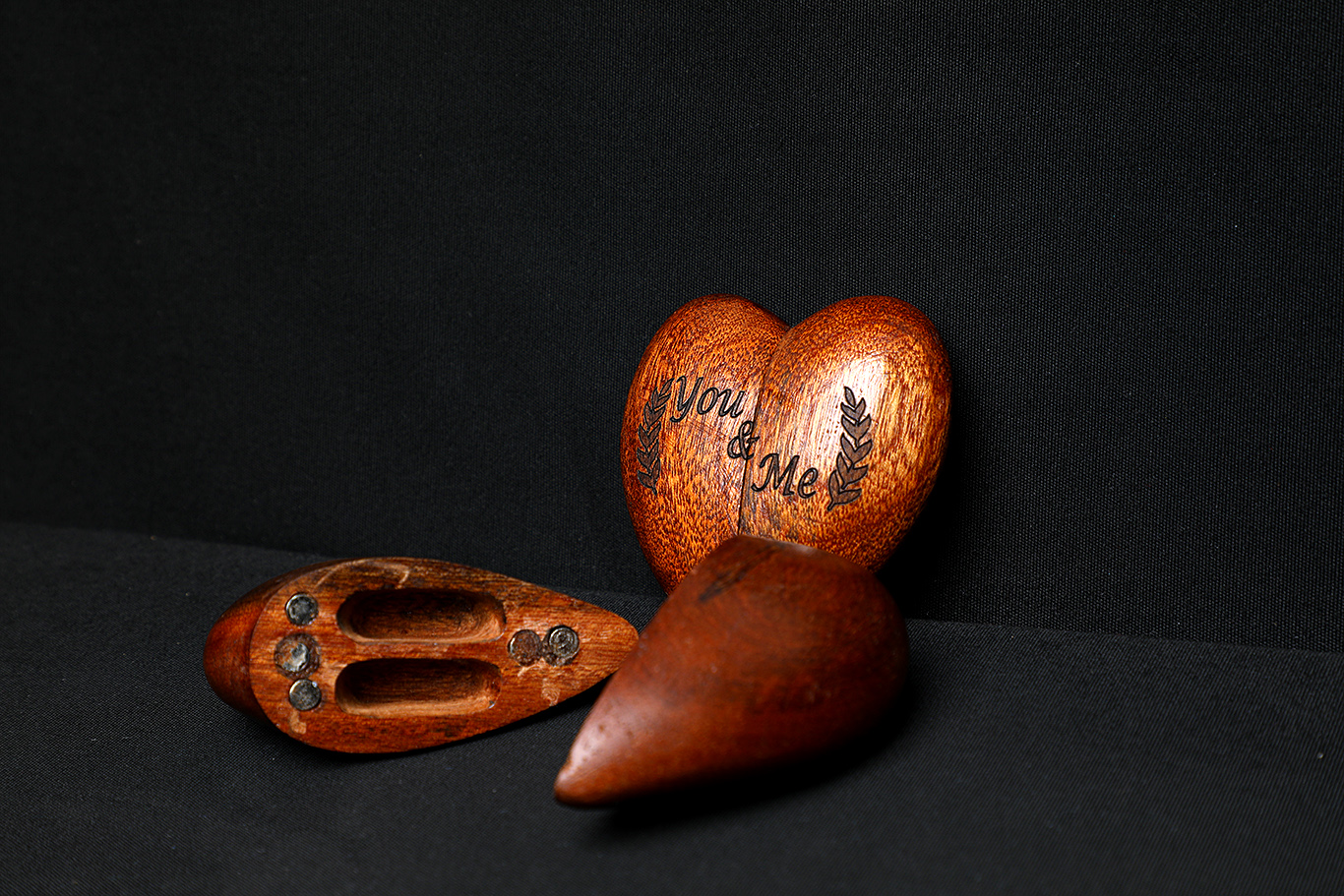 Now THAT'S a fairytale wedding if we've ever seen one.