One of the best tuxedo suits in Nairobi Kenya
Your special occasion clothes always need to say something grand. What if someone could put your passion and personality into a suit and you could wear it? Wouldn't that be incredible?
At King Sidney, we believe your tuxedo suit should look so good, that your self-esteem shoots up the instant you slip it on. The fabric and color of the suit should be so powerful, that you exude an aura of supreme confidence without even trying.
So what should you wear if you are trying to capture that feeling? One of the finest tuxedo suits in Nairobi Kenya, of course.
Let's go ahead breakdown the look from head to toe.
The tuxedo jacket is to a tuxedo what a customer is to a business. Without it, you have nothing. This particular jacket will have you feeling more untouchable than Pablo Escobar at the height of his money-minting schemes.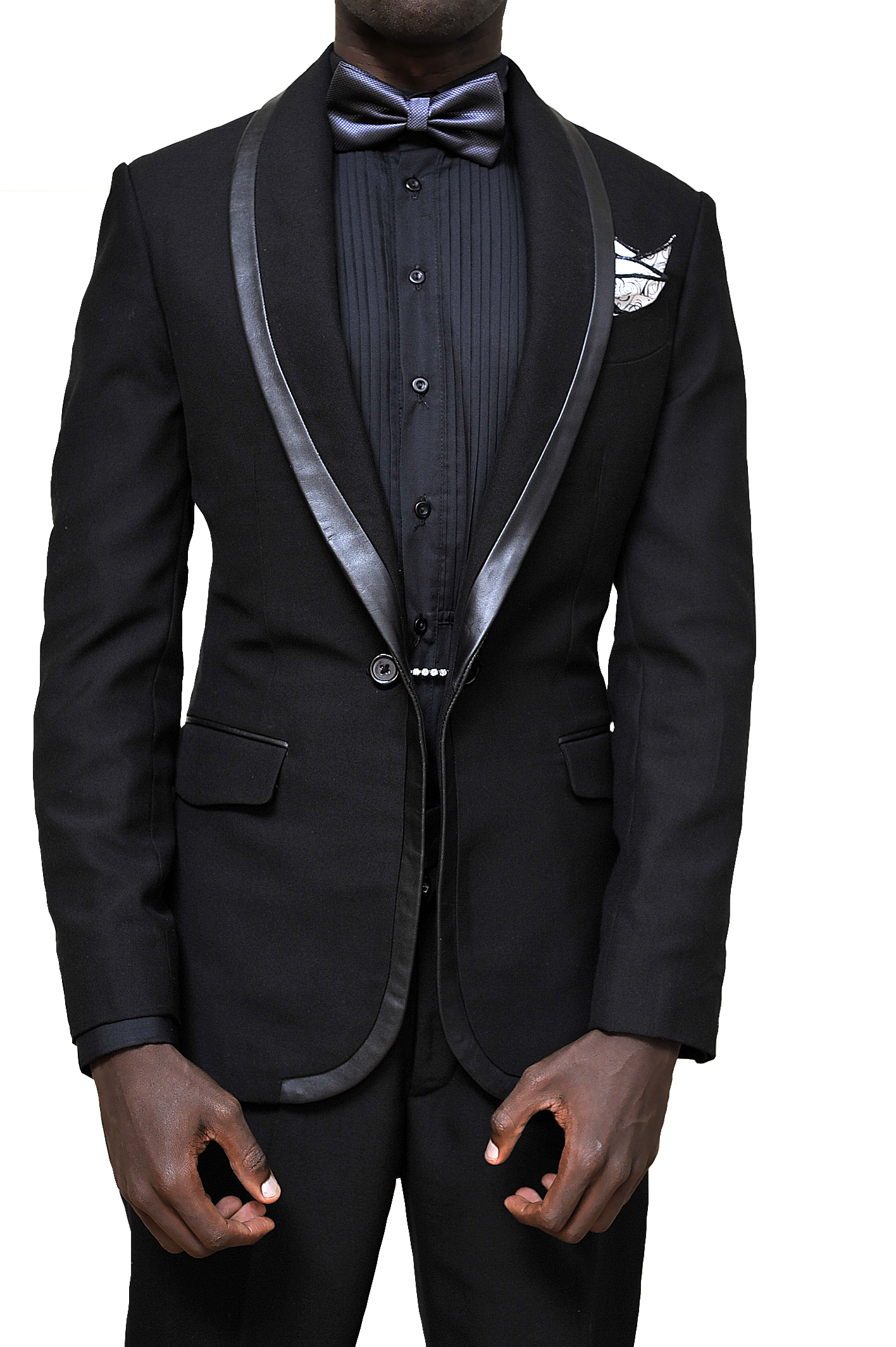 Wool-blend fabric finished off with genuine leather trim.
As is to be expected when dealing with a man of your high standards, the interior finish needs to be just as exquisite as it's lavish exterior. No point in owning a jacket that looks good to everyone on the outside yet leaves you underwhelmed on the inside.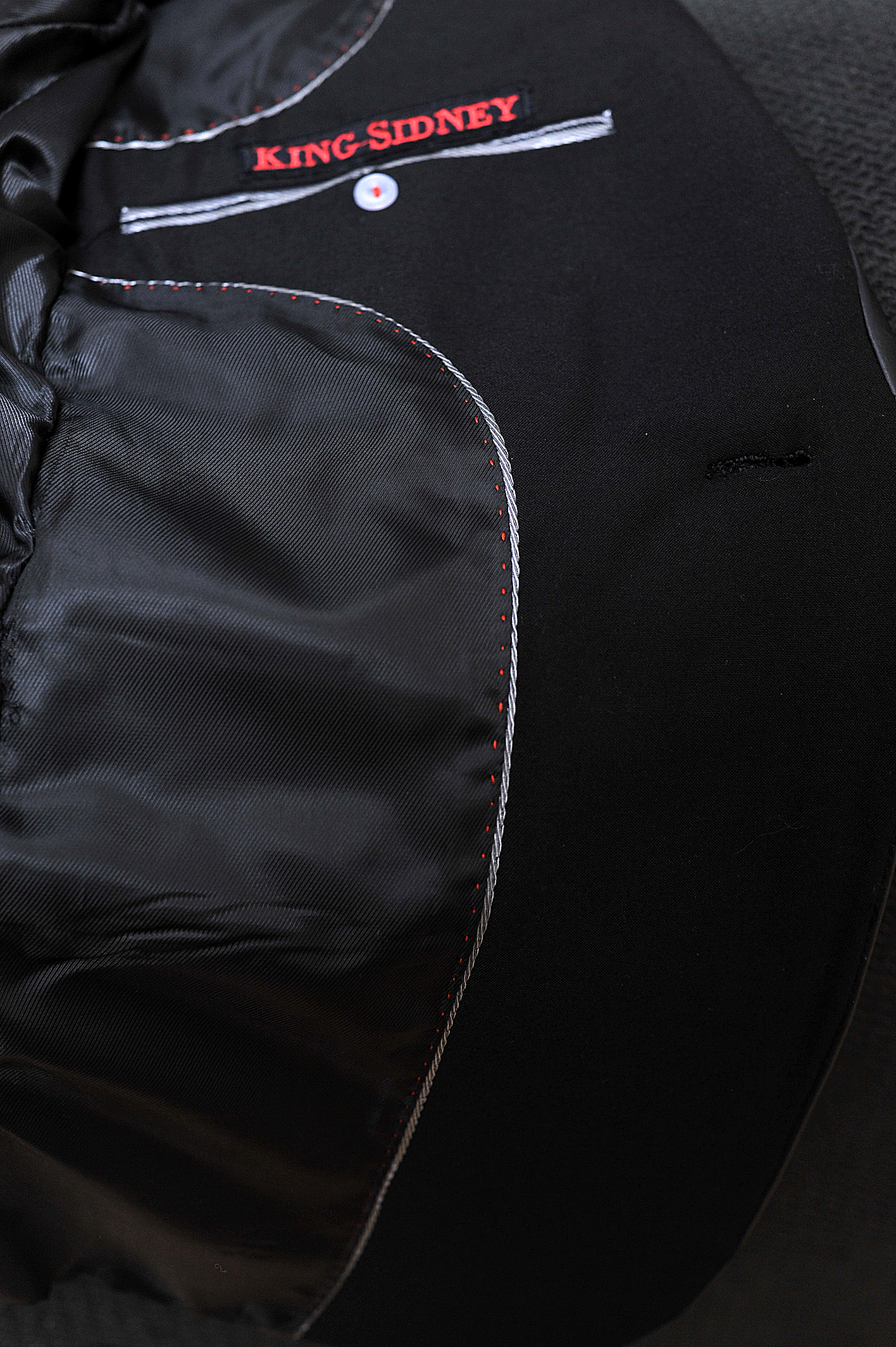 Forget everyone else. This tuxedo jacket is the Ferrari of tuxedo jackets. While the view from the outside may be pretty, the feeling of being inside one is something else altogether.
We maintain the all-black look with a clean pleated tuxedo shirt. Made of Egyptian cotton, it's lovely accompanying shirt does a couple of things well.
It keeps you sweat-free while further enhancing your black power look. Supreme comfort never looked this good.
The perfect complement to what is undoubtedly one of the best tuxedo suits in Nairobi Kenya.
The pants
Sticking with the luxurious leather theme, these well-fitting tuxedo pants sit nicely on your waist with a soft leather waistband finish.
The beauty of these pants is that they can be worn without the jacket and you'd still end up with a look that will leave your peers gasping at your high level of posh.
They are a statement piece of there own.
They say the shoes make the man. And that the quality of shoes you have on are a direct reflection of how much respect you have for yourself. Is that so?
Fine, then let's cap off this luxurious black tuxedo suit with just the right shoes. Let's have you changing people's lives when you strut in with these beauties.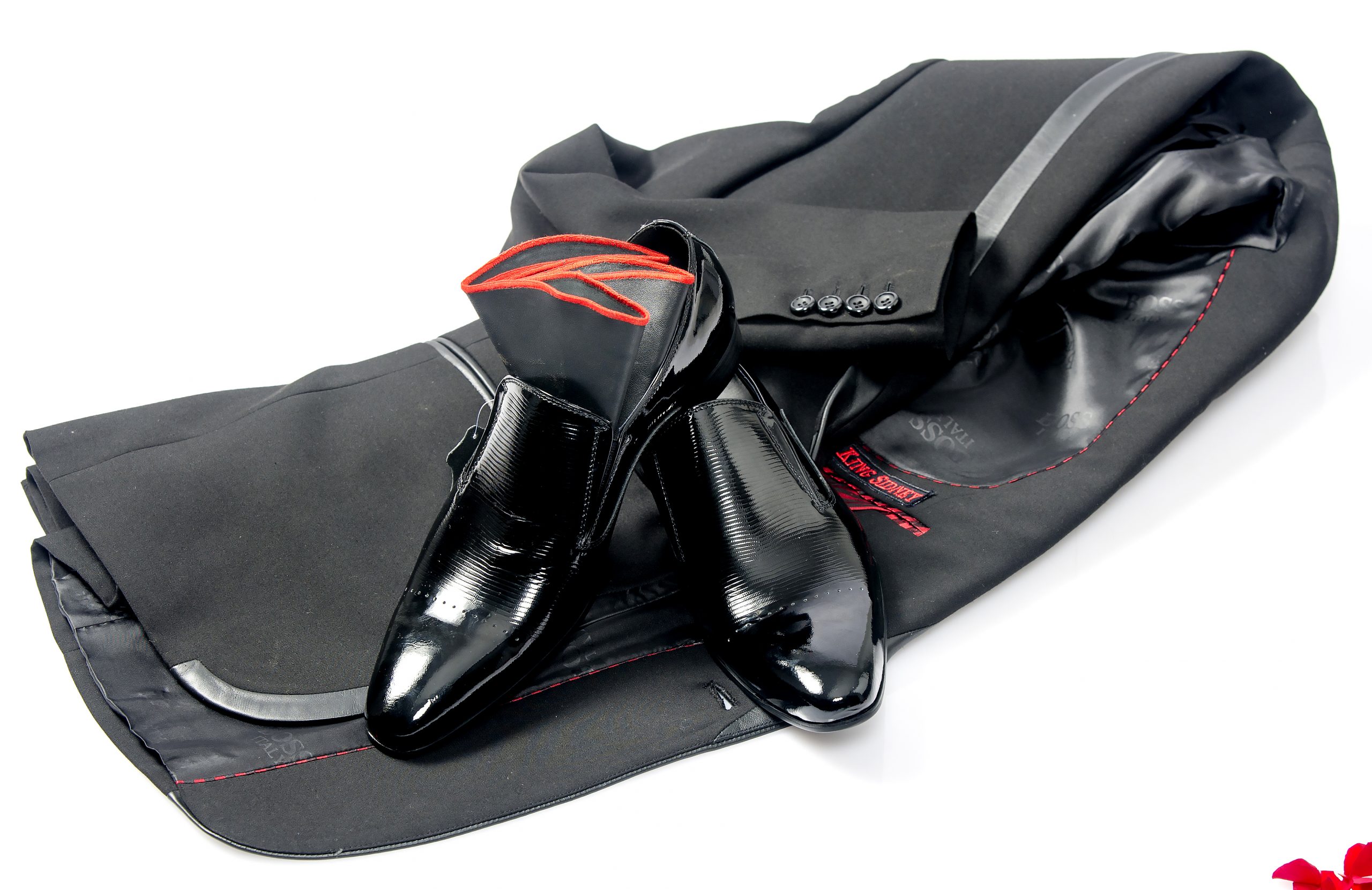 So there you have it. A glance at one of the best tuxedo suits in Nairobi Kenya.
The women at the event will probably give you the same head to toe look. Only theirs is likely to be one of attraction and lust.
Ours was one of respect for you and your billionaire sense of style.