How to match your shoes to your tuxedo on your important occasions
Let's talk men's designer jackets in Nairobi Kenya. That and their matching shoe combination.
Whenever someone comes and tells me, "I want 7 jackets for each day of the week. Nothing fancy. Plain. Just simple color-matching looks." I go ahead and tell them, "I apologize, but if plain and nothing fancy is what you seek, then I'm definitely not the man for you."
 For me, it has always been and will always be quality over quantity. Rather than 7 plain jackets which no one will notice because they look like what everyone else buys from both Eastleigh and town, it's better to have 2-3 exceptional jackets that will go with all the trouser-shirt combinations within your wardrobe.
If you do not receive compliments on how sophisticated you look, then we have failed you. If you do not have women's jaws dropping at how powerful you look, then we have failed you. If you do not have eyes widening with respect at the sight of you, then we have failed. Any men's jacket purchase you make for an important social setting in Nairobi or Kenya that's not rich and vibrant and super classy and with exceptional taste is a waste of time and money.
But you already know that. That's why you're a King.
And it is with that attitude that I thought today I'd go ahead and show you how to match your King Sidney jacket to your shoes for a powerful special occasion look that will draw them to you like moths to a flame.
So let's talk about you leaving a stunning impression at your next VIP function with your one-of-a-kind sense of style.
Black tuxedo - black shoes power look
Whether you're attending an award ceremony at a high-end hotel in Nairobi Kenya or being a guest at either a wedding or a televised funeral, this jacket-shoes combination speaks for itself.
The leather trim in the jacket matches that of the shoes and raises your level of sophistication to new heights. Black is the color of power. And black with all these luxurious elements is the look of absolute power.
The uniquely-textured stunner look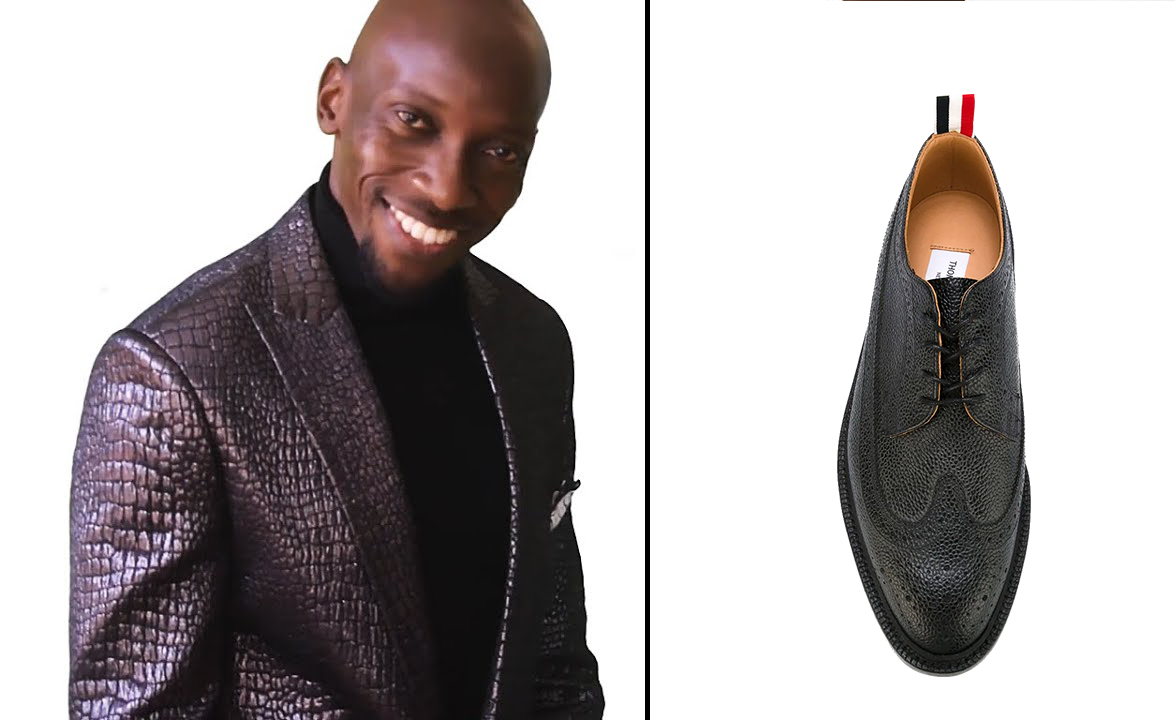 If you have one of those men's jackets that's extremely unique in every sense of the word, then what you need is a pair of shoes that complements it nicely. Not something over the top. Something that matches the style and theme of the jacket.
Spectacular grey suit and sneakers.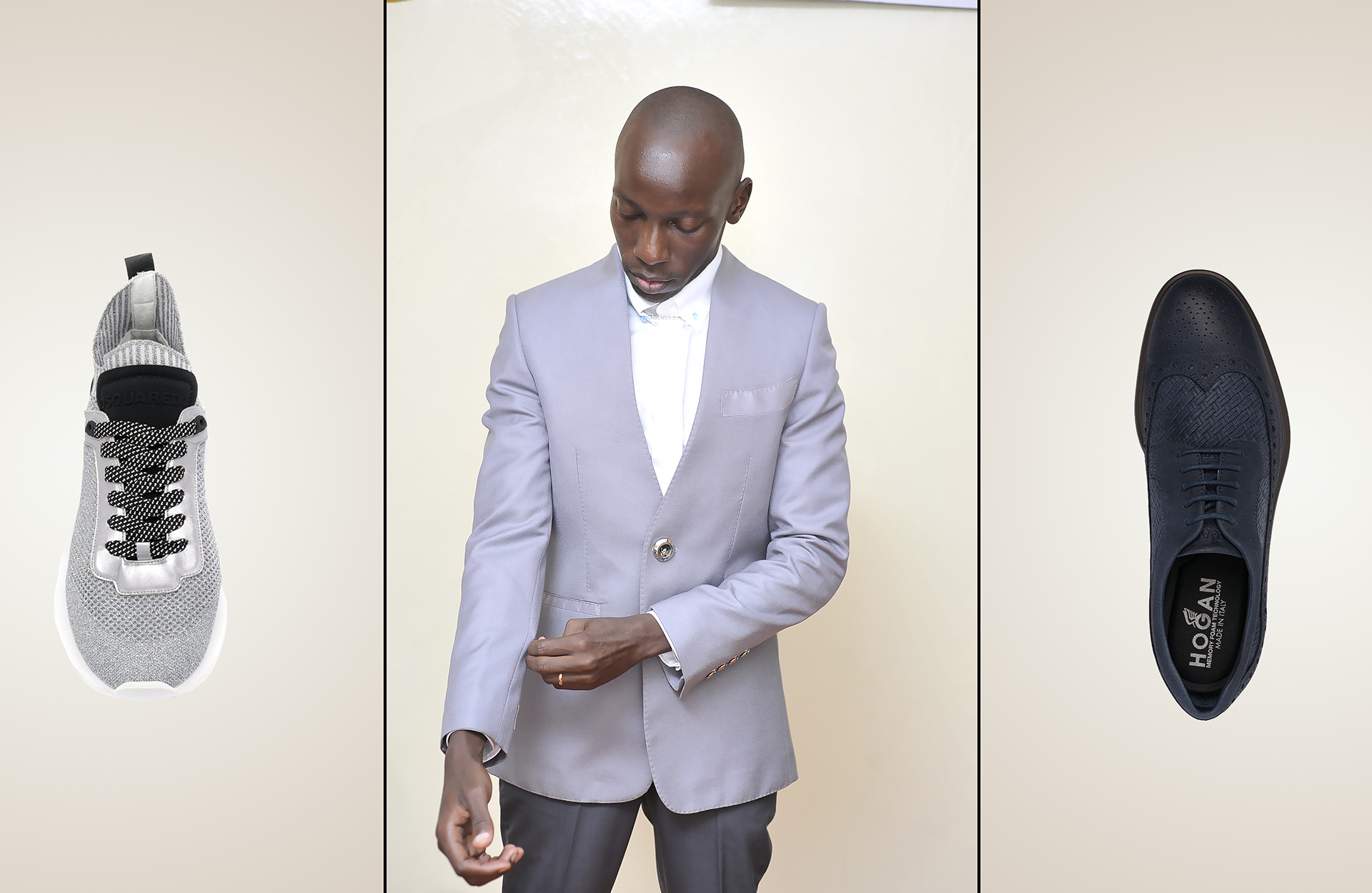 The beauty of the right power jacket is that you can style it with multiple different types of shoes. As shown above. The suits and sneakers look has been gaining popularity for some time now and was popularized by Google's owners when they wore Tom Ford suits with Yeezy sneakers.
When well-executed, it's a look of independence and self-confidence. If like some of us, sneakers have never been your thing, you could pair up the same jacket with a pair of lovely brogues.
The Italian Job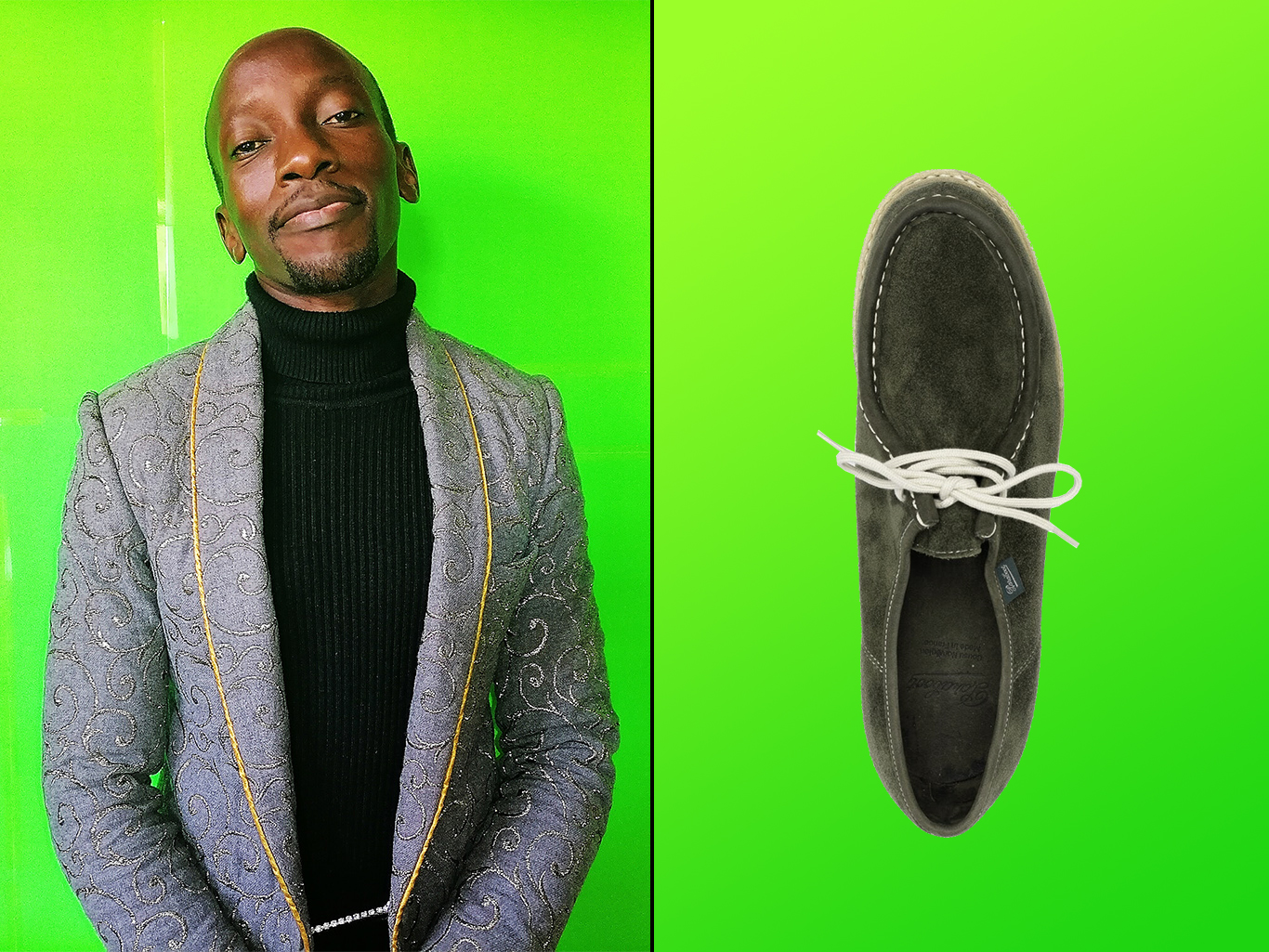 And lastly, we have something for all the rich-fabric lovers out there. Something for your Italian wool lurex embroidered jacket.
This is the ideal look for attending an important wedding either as a guest or as the groom. Another look that will have your self-confidence shooting through the roof.