Men's blazer for an important interview (Nairobi Kenya)
Graceful interview attire for men in Kenya.
Picture this.
You've been working on your craft for quite a few years now. Toiling day and night. Week in, week out. And because God says that no hard work goes unrewarded, someone out there has finally noticed. You've been invited for a job interview for an executive position.
Now, you've been to interviews before. You know that they are going to be judging you the second you walk into the room. And what's the best way to guarantee a powerful impression?
By adorning a look that comprises one of the best interview blazers for men in Kenya, matching color dress pants, dressy loafers, and a complimentary watch.
"Sounds complicated," you're probably thinking. "Why don't I just wear a suit and close that chapter there?"
Here's why.
Sportcoat vs. Suit to a job interview.
Practically everyone else will be wearing a suit. Here's the thing Sir. 
Yes, you're probably extremely good at your craft. And yes, they will probably come to realize that too sooner or later. But we're talking first impressions here. A fraction of a second. The gateway to them seeing how good you are at what you do and eventually bringing you on board.
And the best way to do that is through a very sharp business casual suit.
Business casual interview outfit for men in Kenya.
Let's start with the blazer. We'll go with this navy blue tweed mandarin collar interview blazer.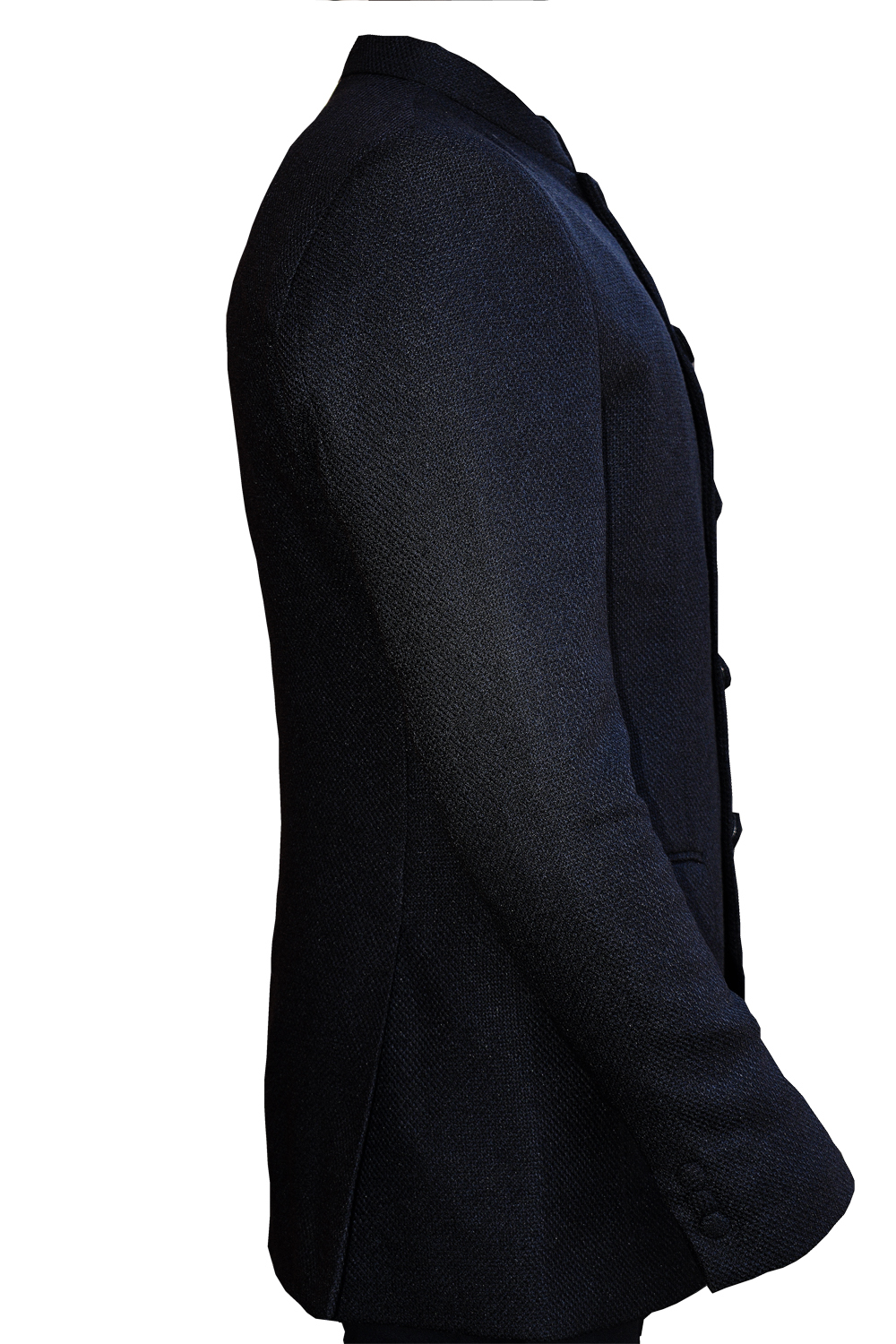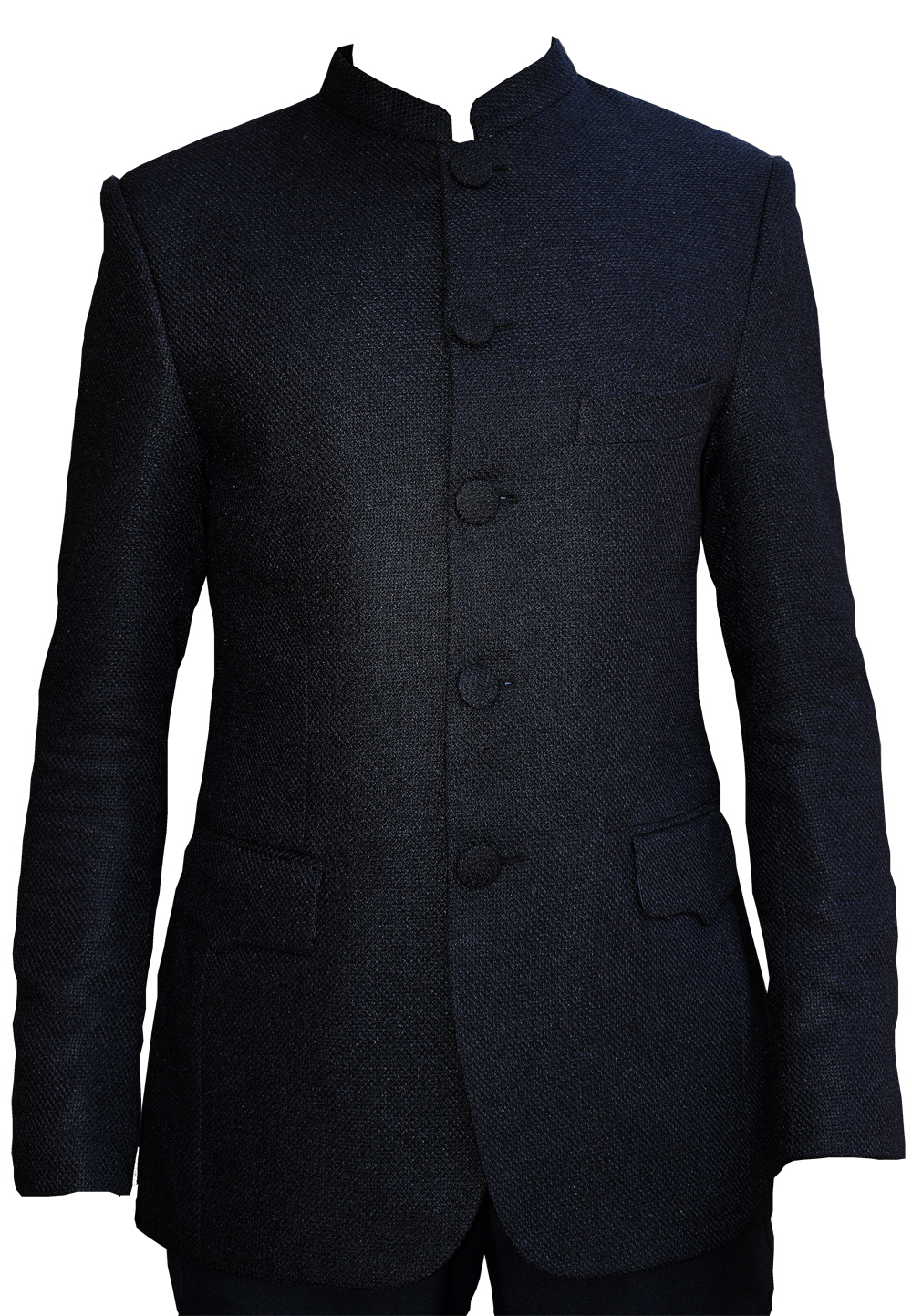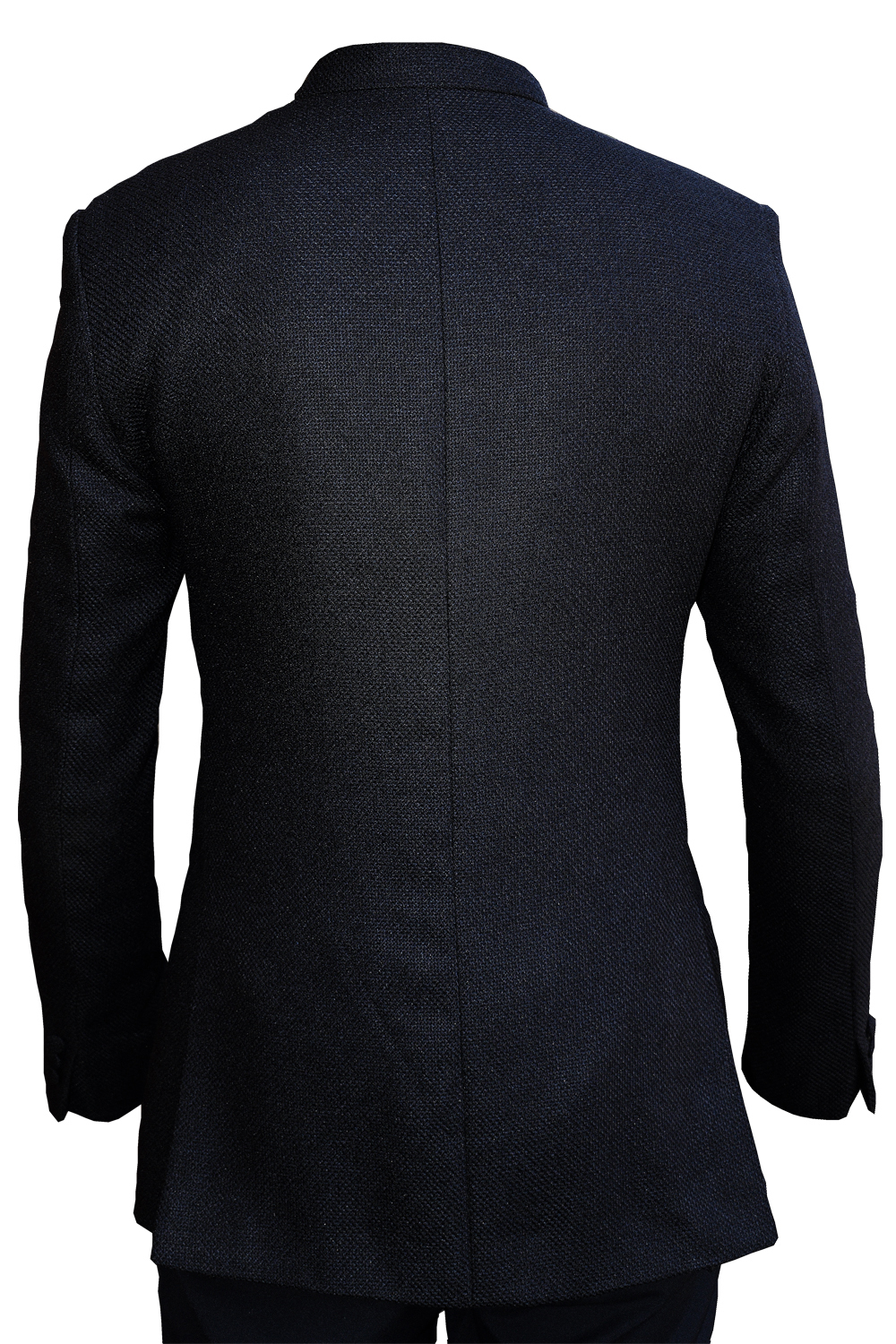 A few takeaways.
The high-quality fabric definitely fits a business casual aesthetic. The closed mandarin collar design provides for a clean and simple aesthetic.

It'll look even more glorious if you happen to be a gentleman who works out. Because it'll showcase your chest, shoulders, and slim waist in a way that's super professional.
Then we go ahead and piece the rest of the outfit together. Because it's an interview in a professional setting, we want to keep it as clean as possible. So we'll go with a monochromatic look and make the rest of the pieces some shade of complimentary blue.
But since we're going for a nice business casual look, we don't want the lovely sport coat to sit alone in a sea of formal. So we pair it up with formal wool dress pants, a nice pair of tassel dress loafers, and finally, a cool blue watch to cap off your high level of sophistication.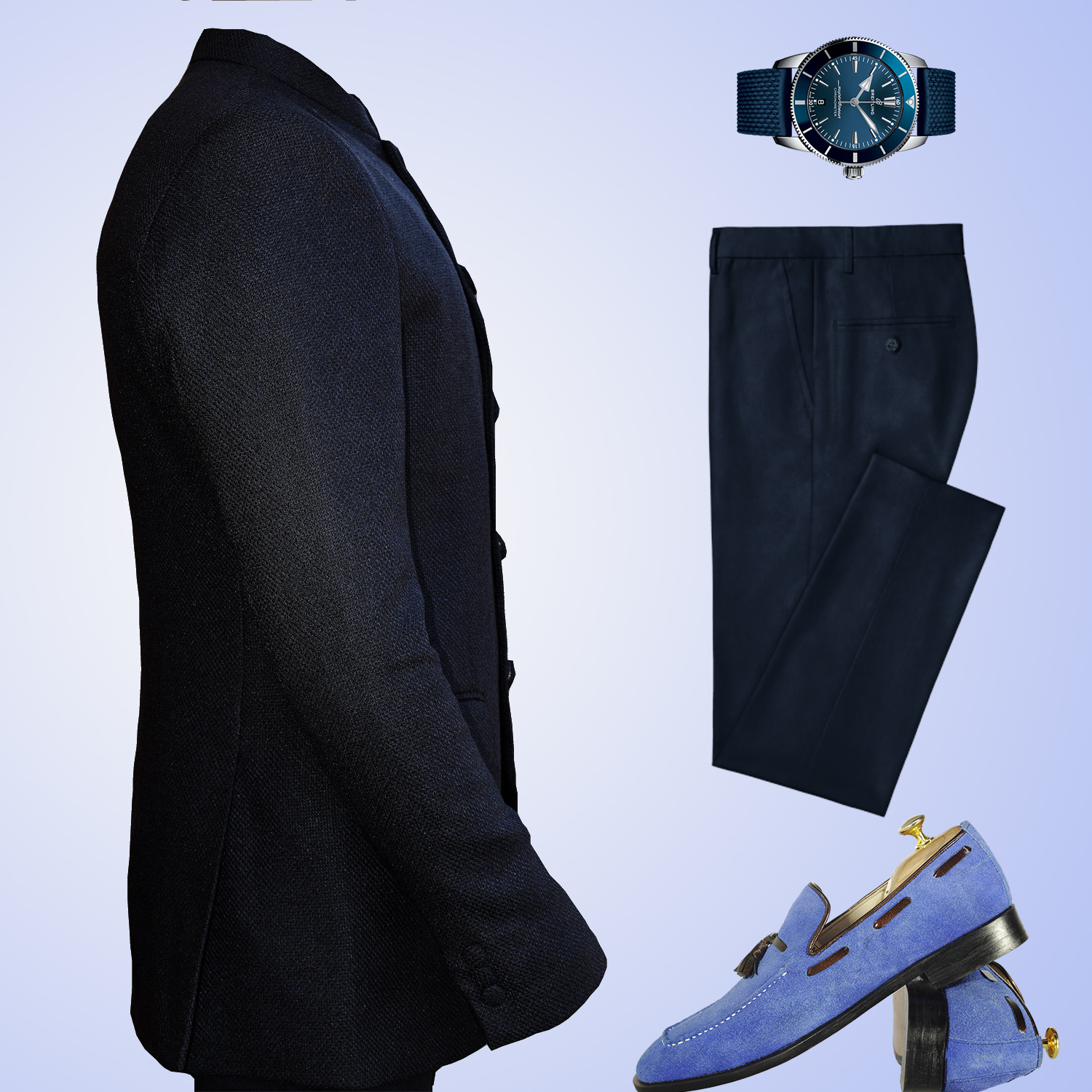 A male smart casual interview outfit that projects power and confidence. And not only does it project confidence, but it will also greatly amplify your inner self-confidence. The knowledge that you're dripped in this much swag is bound to translate into a tremendous amount of self-confidence. And we all need all the self-confidence we can get at an interview, don't we?
That interview blazer, in addition to the skills you already possess, is bound to practically guarantee you get the gig. And if you don't? With a look like that, you're in line for bigger and better things either way. It's inevitable.
There you have it. One of the finest interview blazer outfits for executives in Nairobi Kenya. If you have an important upcoming interview and are looking to have them thinking about you long after you've left the room, click the button below and let's talk on WhatsApp.