The Story of the time we sold to Julius Yego
I consider my line of work a real blessing. I really do. I get to meet Kings across Kenya and dress them up for their important functions. One of the Kings I was fortunate enough to sell to early on in my career was Olympic medallist Julius Yego.
How we met
I heard through the grapevine that an event known as the SOYA Awards (Sports personality of the Year Awards) was around the corner.
At this point in my career, I had just sold a fancy jacket to the fast-rising Robert Burale for a different awards ceremony(The OLX  Social Media Awards)
So my confidence was steadily rising.
So I sent Yego a message on Facebook humbly requesting if I could bring him a few samples of my jackets to take a look and see if he might find something suitable for the award show. He replied and requested that we meet at the Kasarani stadium the next day at 12 noon after his training.
I was ecstatic.
The meeting
Come the next day I'm there by 11:45am. Yáll know what they say about the early bird. I waited until about 11:58 then texted him and let him know I'd arrived. No reply. Another 20 minutes, no word. I try and call him at 12:30, nothing. So now I'm seated in the waiting area of Kasarani stadium with 2 beautiful jackets in my possession starting to feel sorry for myself. At that point in time I used to live in Nanasi estate in Thika. At 12:50 as the thought of having come all the way for nothing circles my mind very heavily, my phone vibrates. Caller ID? Julius Yego. "Sidney, I'm sorry. Training took a bit longer than expected. Where are you?"
"I'm at the lounge" I replied, excited. He asked me to give him a couple of minutes, then strolled in about 10 minutes later. Julius Yego is a really buff dude. Really big and strong. The camera on TV doesn't do him justice. They say a camera is supposed to add 10 pounds but in his case it seemed it removed 20. Immediately I saw him I knew that I did not have anything that would fit him.
But just as my heart was beginning to sink again at the thought that the trip had been in vain, I got excited once again as I saw his eyes light up once he saw the beauty and quality of the finish. He really liked them. No exaggeration.
So we agreed that even though I didn't have one in his size, I'd go ahead and make him one and deliver before the event. He then told me that he was no longer planning on attending the event, but would still definitely be buying one. We agreed on the terms of payment, then he said he'd send a downpayment.
Most celebrities will tell you that just to get rid of you. But it turns out that on top of being a really buff dude( like seriously, nigga is buff) Julius Yego is also a man of his word. I was in the matatu back home for barely 5 minutes before the MPESA message hit my phone. Kazi kwangu.
The Jacket
About six days later I delivered the jacket as he was in another training session at the same spot.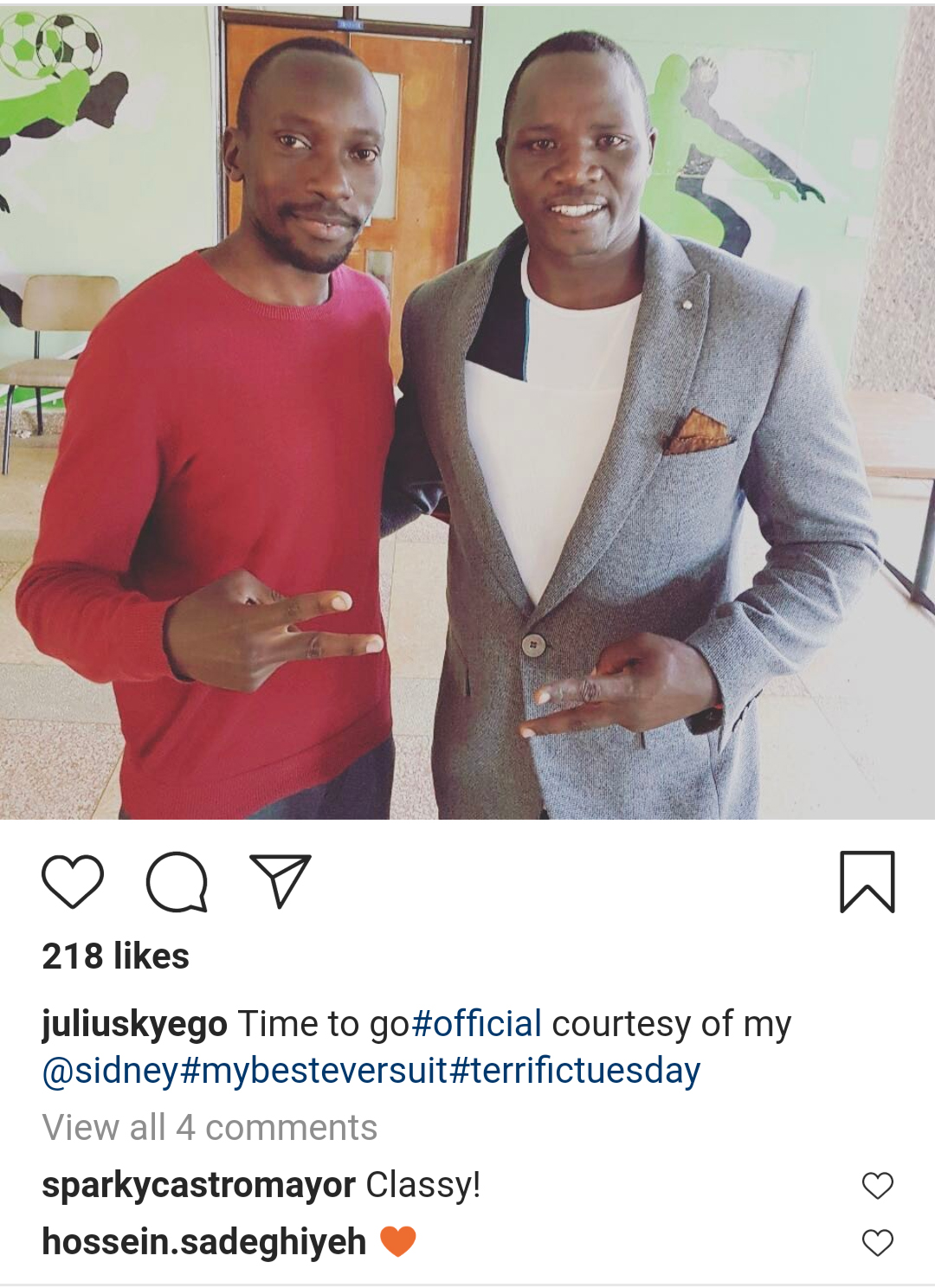 He loved the jacket so much he ordered one for his son as well so that they could rock a father son set.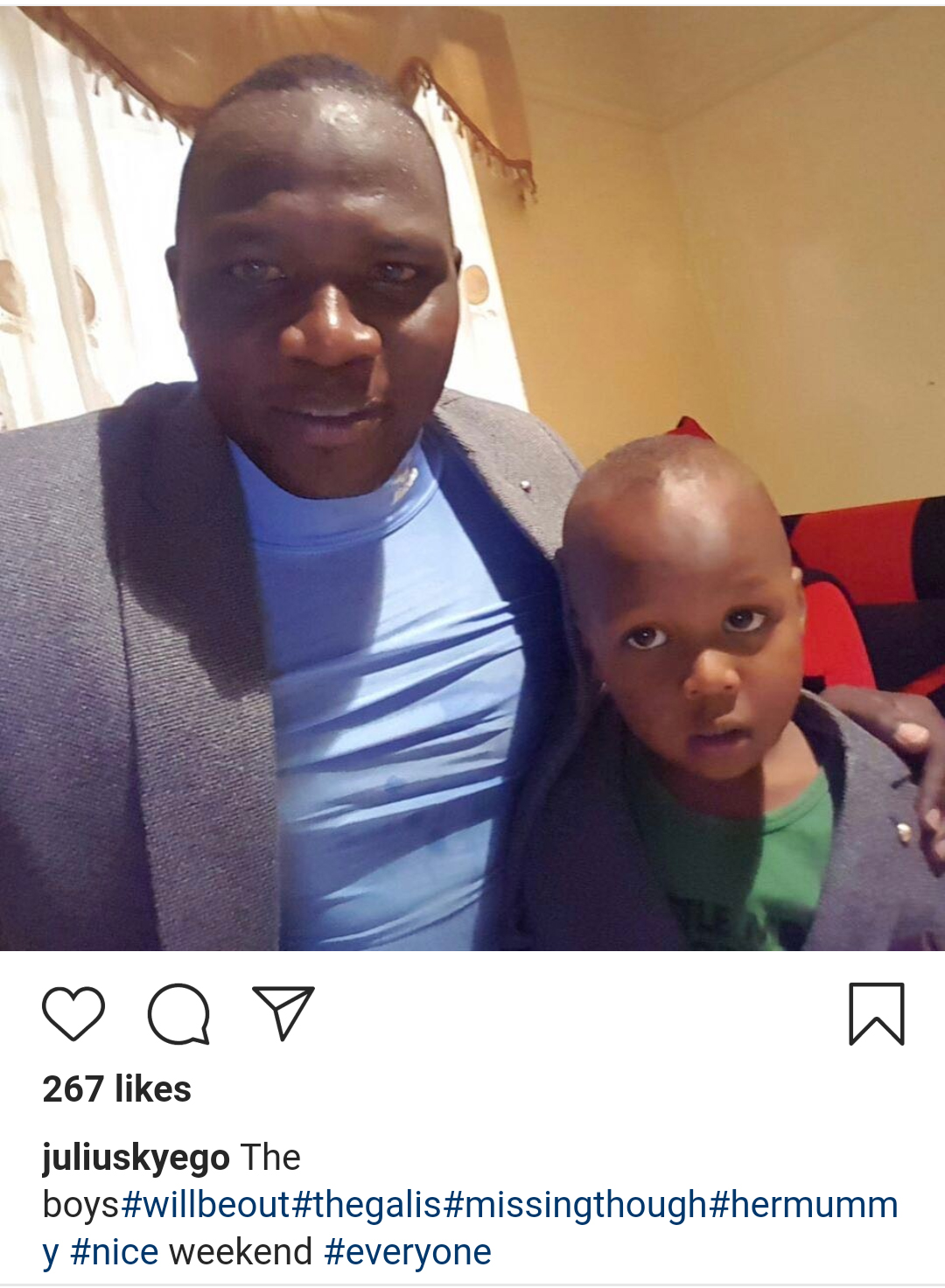 The lesson
Yego was a big deal for me. He was the second celebrity I'd ever sold to at that point in time and it was his sale that really gave me the confidence to focus on perfecting my craft.
Yes, Burale had also told me I was good. And I'm certain he was being honest. But Burale's a pastor. He's probably got to be nice to everybody. 
The way Yego's eyes lit up once I pulled the jacket out of its cover was very instinctual. It made me feel special.
I recall thinking to myself, "If Kenya's biggest athlete can appreciate the quality of the craftsmanship of the jackets that much, then I might actually be onto something here."