The perfect Ruracio outfit for the suave Kenyan man
You have a Ruracio coming up. And if you're being honest with yourself, it's eating you up inside. A lot of things about the event are eating you up inside. It's a chance for you to make a big impression with your future in-laws. And you don't want to mess it up. First impressions matter. And you're dead set on making one of the biggest impressions you've ever made in your life.
But how exactly will you accomplish such a fete? With your impeccable, sense of style, of course. You want jaws dropping and eyes widening with respect at the sight of you the second you walk into that room.
Now, you're a man who loves quality and luxury. You appreciate the finer things in life. And nowhere is this more evident than within your wardrobe. They let you know that the color scheme for most Ruracios in Kenya is caramel brown. However, there's no way you and your personality are going to wear that basic Ruracio cover up. You know the one I'm referring to. This thing right here.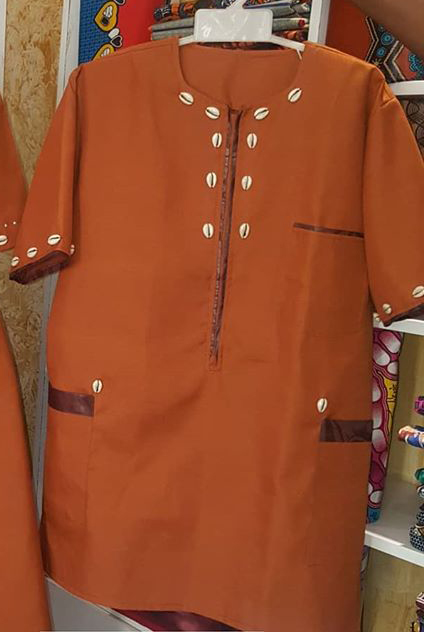 Absolutely no way. Hapana. Never ever. There's nothing wrong with it. It's just not you. Where are you going with all those beads? There are a couple of disadvantages to the above item. Namely:
You will never ever wear it again anywhere else. And inasmuch as it's cheap, that's essentially money thrown away. And as my grandfather always used to say, it's better to invest Kshs.50,000 than it is to throw away Kshs. 5,000.

You will look like every other guy in every other Ruracio event. So much for being a suave gentleman with an incredible sense of style.
What if there's another way? What if we could stick within the Ruracio color scheme of caramel brown and still manage to look like a King about to take his queen? Well, there is another way. You could rock an outfit like the one the gentleman builds in the video below.
The advantages of the above outfit are numerous. Namely:
Its money well spent because you have something you can wear for several other occasions for decades to come.

As stated in the video, you will look like a real superstar and impress not just your in-laws, but your fiancé as well. Two birds, one stone.

The self-confidence you will feel in the second outfit will help carry you throughout what would otherwise be a fairly nerve-wracking day.
So as you prepare for your Ruracio event, stay true to yourself and your sense of style. And ensure you give everyone at the event reason to never ever forget you. Ever.