How to style 1 dinner jacket to 5 different functions
How do you style a single dinner jacket on 5 different important occasions? Let me show you.
Birthday party or house-warming dinner jacket look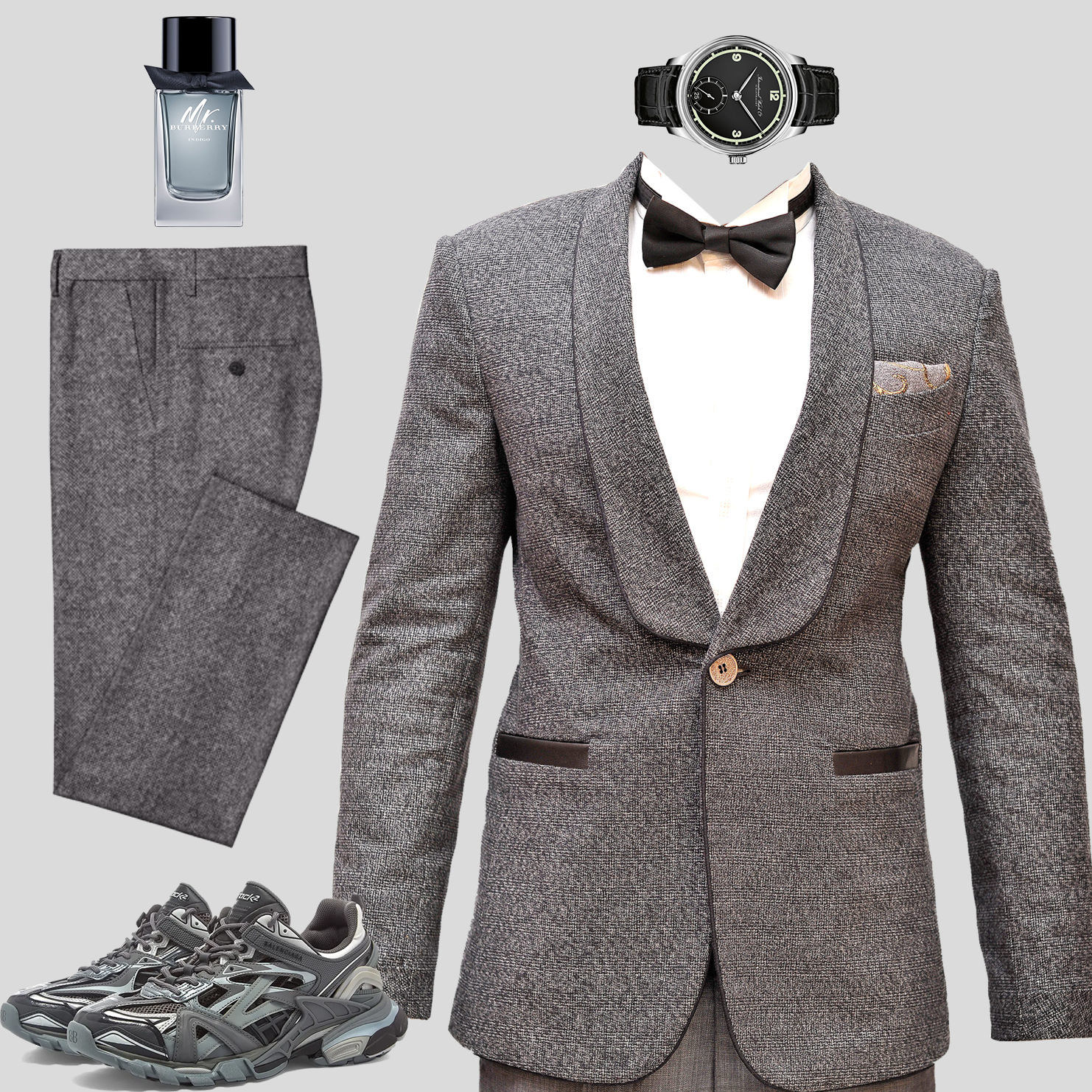 Your birthday or a big move into a new house are both reasons to celebrate. You're making moves. And big moves deserve a celebration of self. Since it's a more casual event, you could go with this smart casual yet extremely stylish look. A dinner jacket paired up with complementary designer sneakers is a look guaranteed to raise your swag to the next level.
It's your birthday. And your house. No one, absolutely no one in the place should look more stylish than you. That would be unacceptable.
Wedding guest dinner jacket look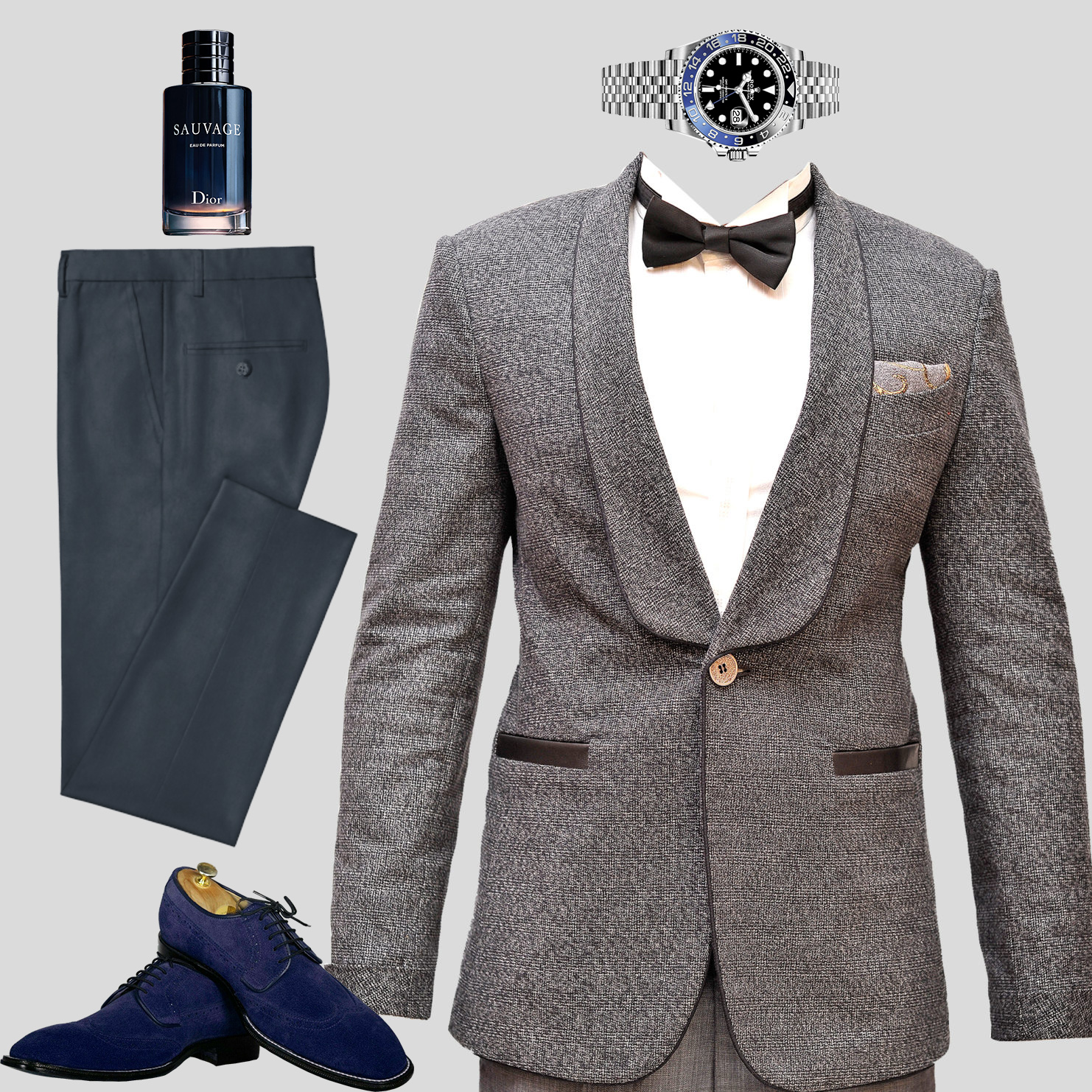 I've said it before and I'll say it before and I'll say it again. Weddings are the perfect networking opportunity. You never know who you'll meet so you've always got to bring your style A-game.
And nothing oozes sophistication more than a well color-coordinated tuxedo dinner jacket and pants with a beautiful Rolex watch and suede wingtip shoes.
Important business meeting look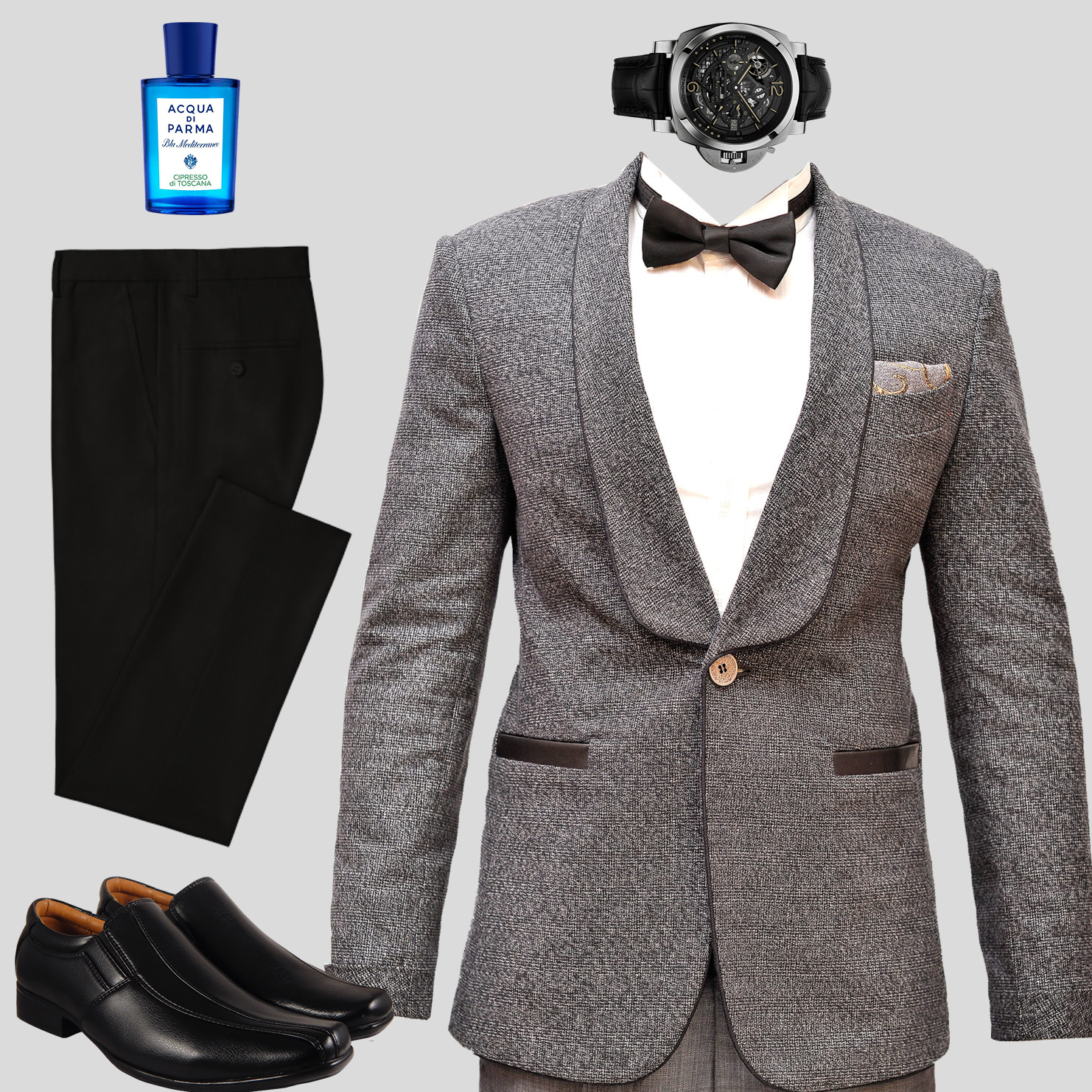 If you're headed for an important business meeting and want to impress the prospect with your sense of attention to detail, then this perfectly color-coordinated black and grey dinner jacket look is guaranteed to have you seal the deal.
Cap it off with a swiss watch and the first thing they'll ask you immediately they lay eyes on you is, "Where do I deposit the money."
Podium presentation dinner jacket look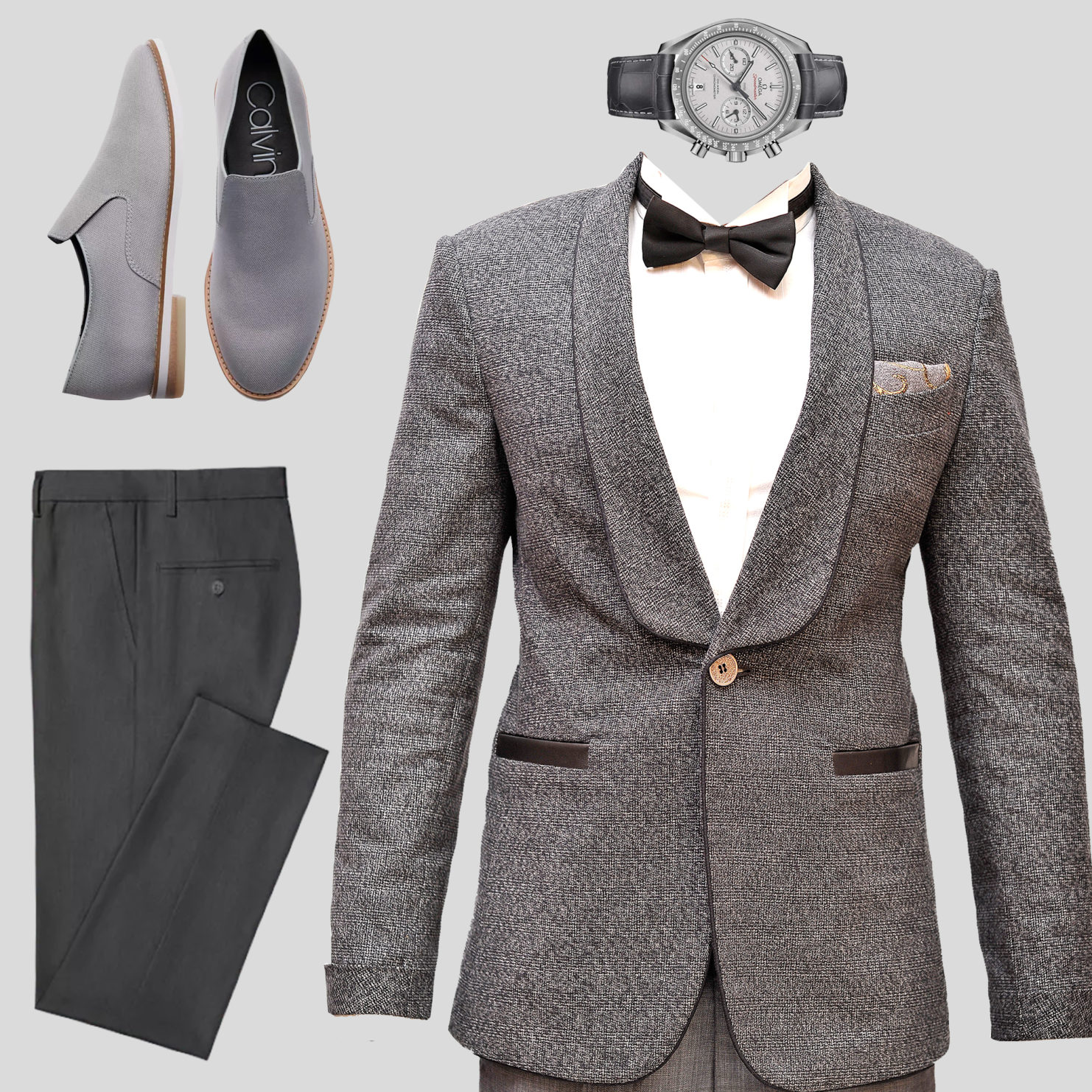 If you are most likely to end up on the podium to make some form of presentation, then we want the crowd to think, "My goodness. He looks powerful. I wonder what he has to say?"
If it's true that only 7% of communication is what comes out of your mouth whereas the remaining 93% is non-verbal, then let's make that the most stylish 93% your audience has ever seen.
Evening cocktail dinner jacket look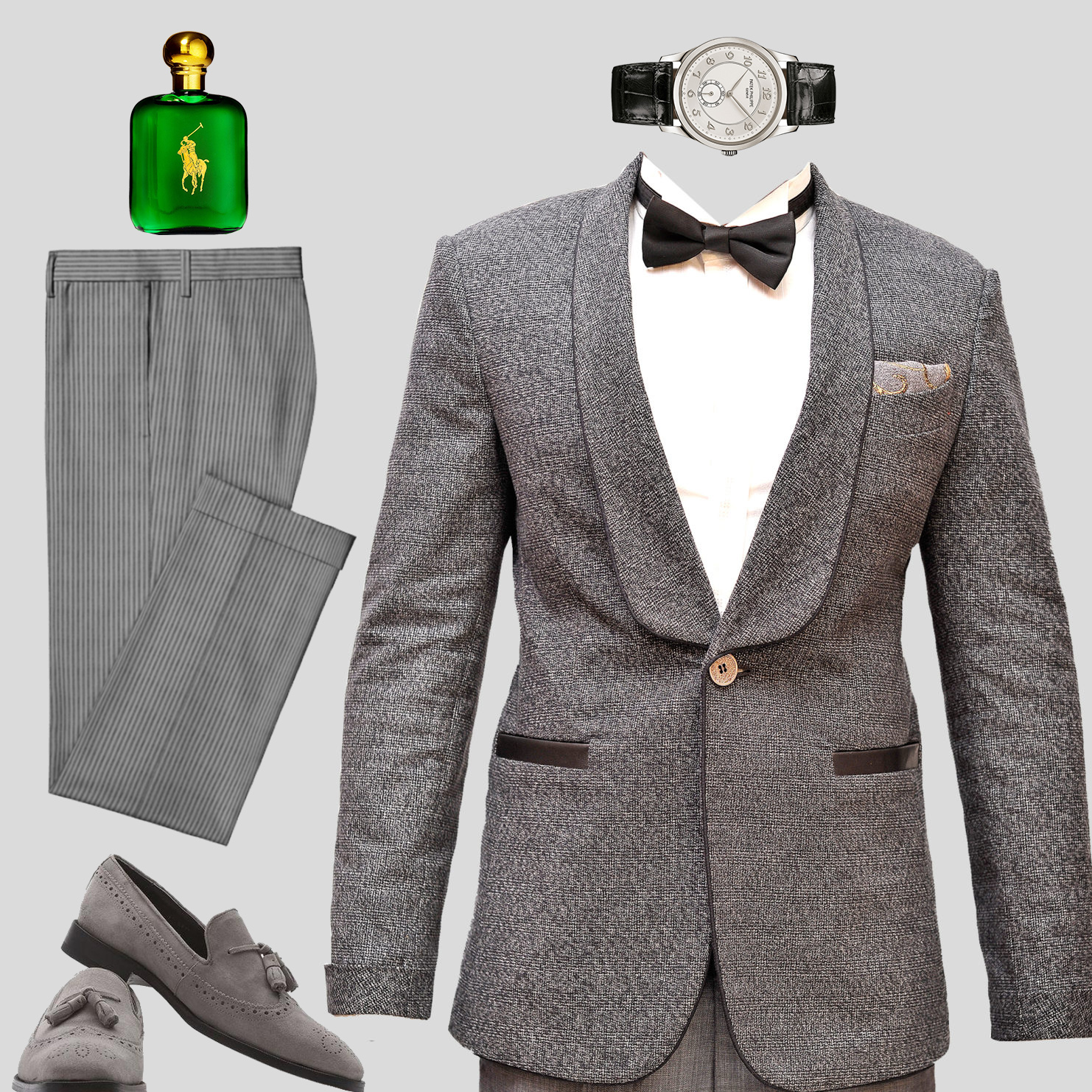 Headed out to meet a fellow politician or professional for cocktails at a premium spot? Then you need to look and smell the part. Depending on the location of the meeting, you are practically guaranteed to bump into 1-2 other VVIPs and you always want to be ready to leave an extremely powerful VVIP impression of your own.