I love the color brown. And I absolutely love designer blazers. So it only goes to follow that a brown designer blazer would be totally up my alley. Finding nice, designer, brown blazers for men in Nairobi, however, is a rarity. Particularly something that can be worn on both formal and casual occasions and thus result in a lower cost per wear.
Often the ones I come across usually have deficiencies in a couple of vital areas. Either they're not the right shade of brown, or they are made of low-quality materials, or they have major design deficiencies. Downgrades that a jacket connoisseur such as myself would never accept.
Which is why I'm so in love with the above King Sidney piece. Plush tweed fabric and pure leather combined in a beautiful brown with a lovely unique design. You simply can't find more interesting brown blazers for men anywhere in Nairobi.
Pair this one up with a nice shade of brown jeans and simple brown sneakers and your smart casual look is complete. You'll look extraordinary whether you're attending a wedding or heading out for a relaxed afternoon at the country club.
And staying with the theme of how much I love brown, let me go ahead and show you a second designer brown blazer for men in Nairobi. Also exclusive to King Sidney. Check this out.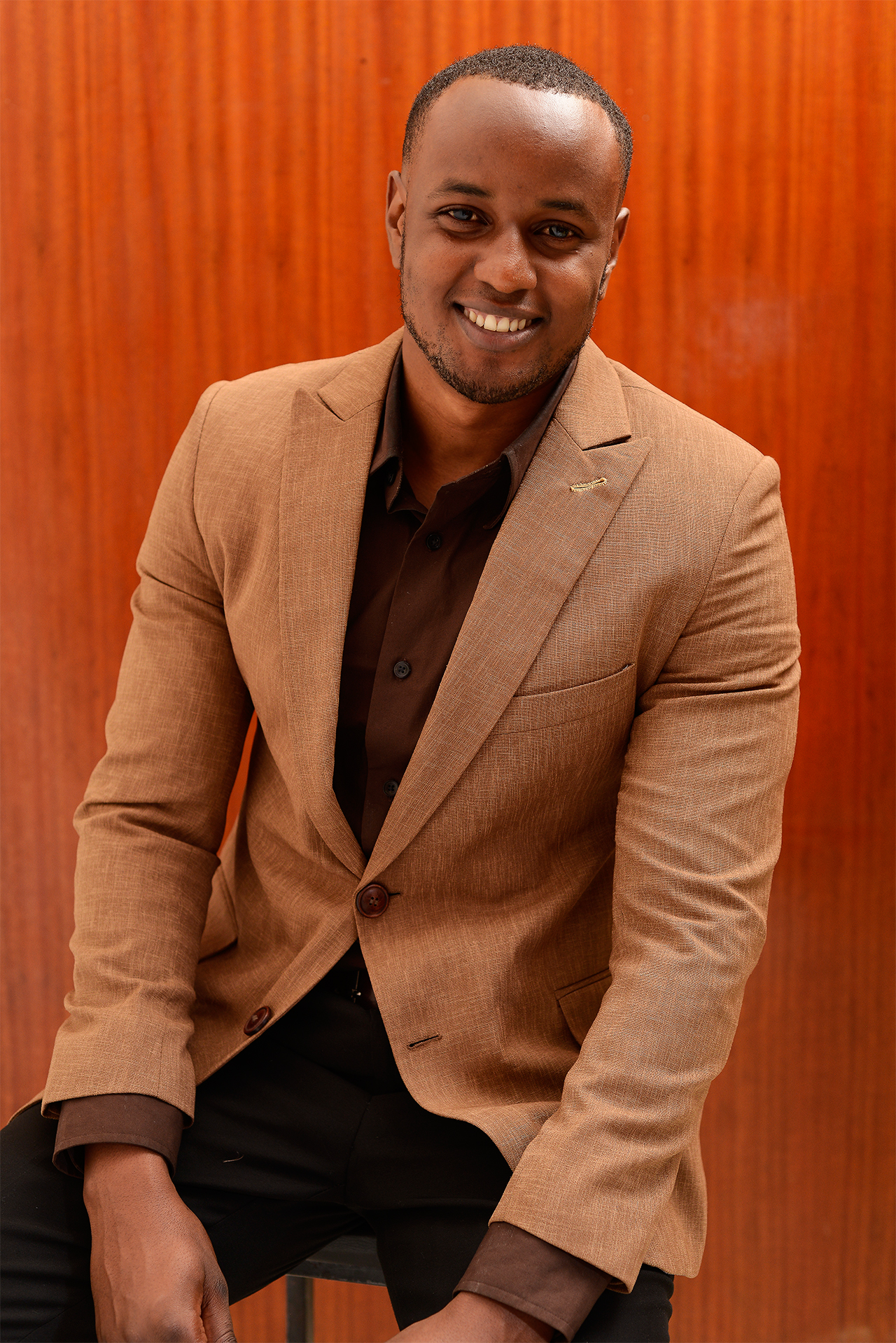 As you can see, when paired up with the right shirt, the brown linen blazer above will serve you nicely on both formal and casual occasions depending on what you have planned. Speaking of casual, here's yet another nice brown blazer for men in Nairobi.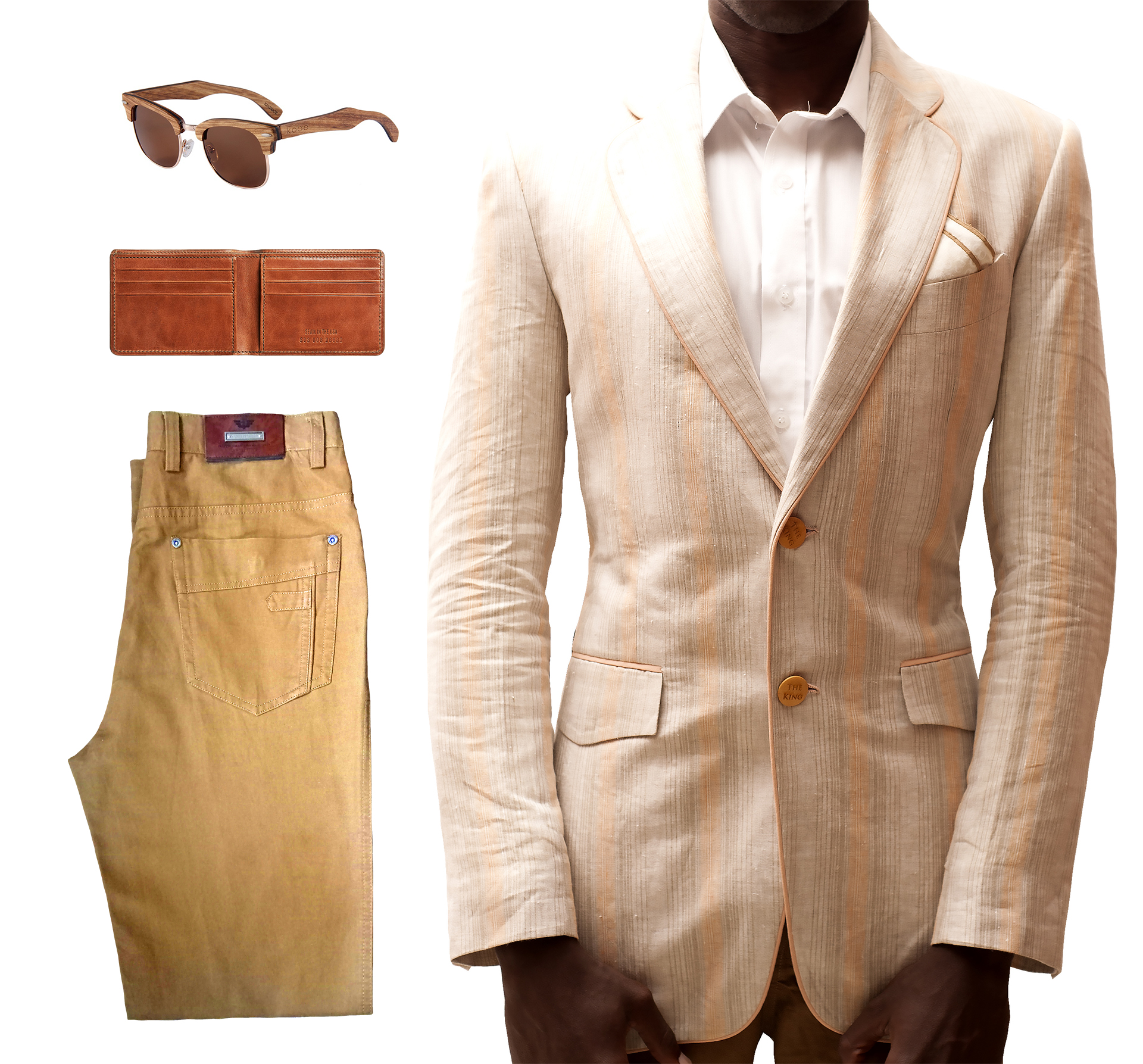 You've gotta love the softness of the brown color on this piece. The well-done matching cord detail on the rounded notch lapel is also a nice touch. It goes particularly well with the striped nature of the jacket.
Now that we've covered both the casual and smart casual spectrum of brown blazers for men in Nairobi, let's head to the other end of the scale, formal.