Outfits for life's most precious moments.
Designer outfits for men are a thing of beauty when pulled off correctly against the backdrop of a beautiful Nairobi evening during a special occasion. 
When dressing up for an important function, I personally like to start with a singular statement piece. I then go ahead and build my entire look around that piece. I do so by utilizing a technique known as color layering. 
Color layering is where one wears different shades of a single color across the entire outfit. When done properly, it will usually look extremely nice.
So in this post, we're going to go ahead and showcase a few men's outfit inspirations, each centered around a lovely King Sidney statement jacket. We'll also give a couple of suggestions as to which occasions would be most ideal for each outfit.
Full speed ahead.
The King of the Party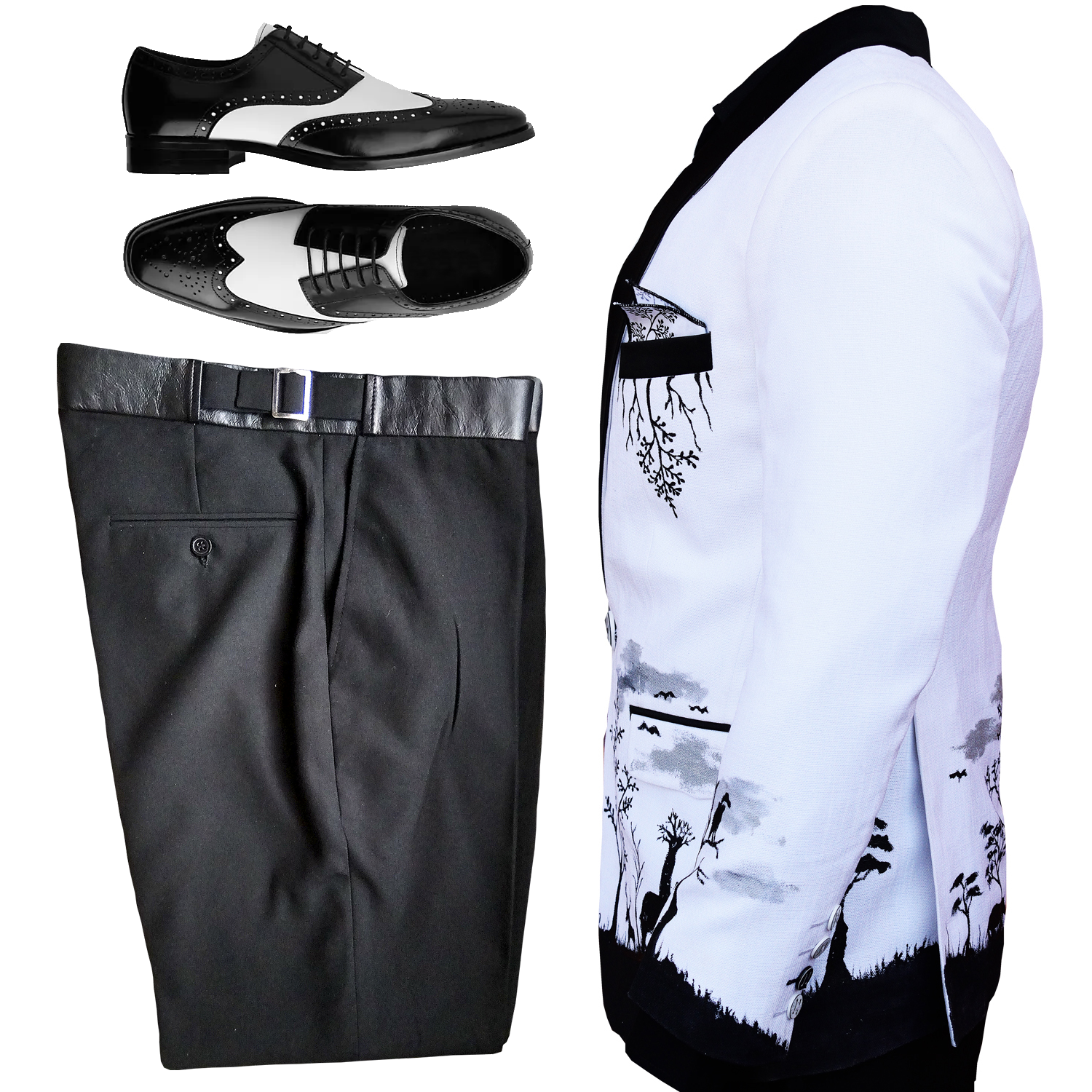 This outfit will get the party started in the best possible way. Maybe you're hosting the event. Or maybe you're simply looking to showcase your unique personality. It doesn't matter. This look will leave an image of your sharp self permanently imprinted in the minds of those at the event. In the best possible way. 
A very strong monochromatic look that in some instances can even be used to attend a white party. Complete the outfit with a white shirt and Nairobi will be yours for the taking.
The gala night King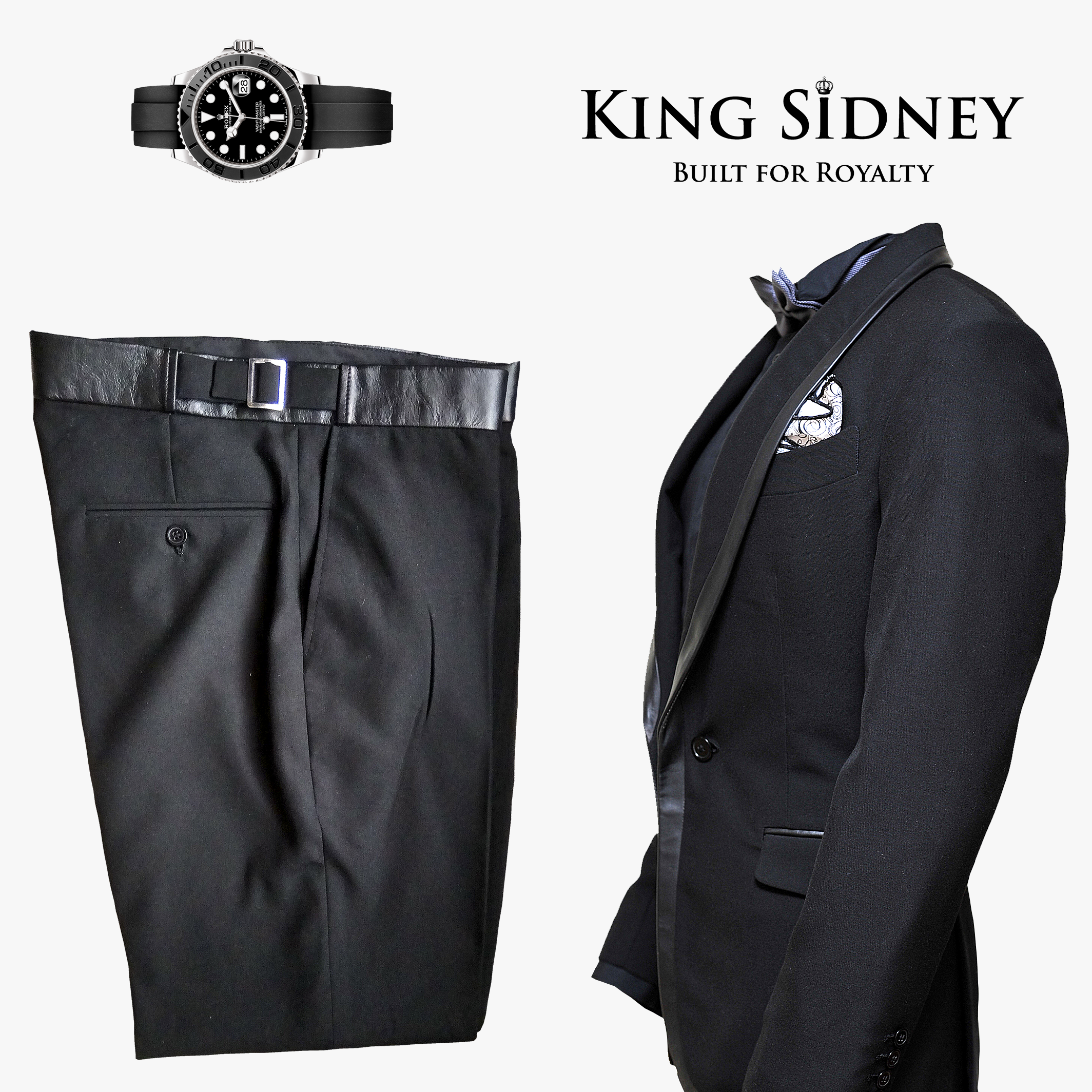 We go from a mix of black and white to full-blown black. Possibly one of the most powerful outfits for men in Nairobi Kenya. Men's designer clothes don't come cleaner than this look.
I gave a detailed breakdown of this gala dinner suit look in a previous post. Be sure to check it out and discover how this powerful black outfit can seriously light up your evening, and your life.
The King of Everything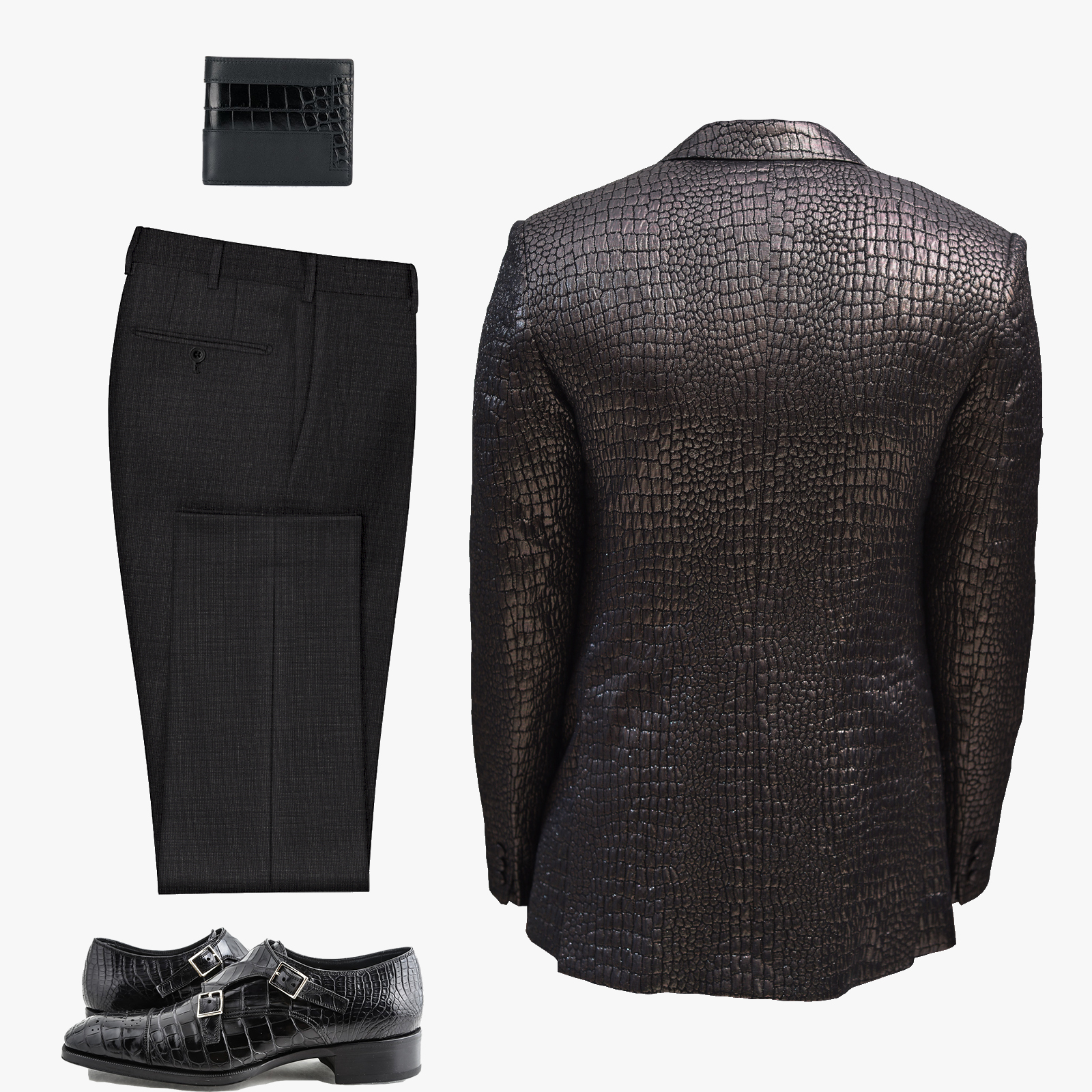 By far the best set of men's designer clothes in Nairobi Kenya. The versatility of this men's outfit cannot be over-emphasized. This outfit will serve you well on any given special occasion. Most notably in the following scenarios:
Hosting a party.

Attending a party.

Making it rain at the club.

Attending a wedding.

Being a groom.

Date night.
The Wedding guest spotlight stealer.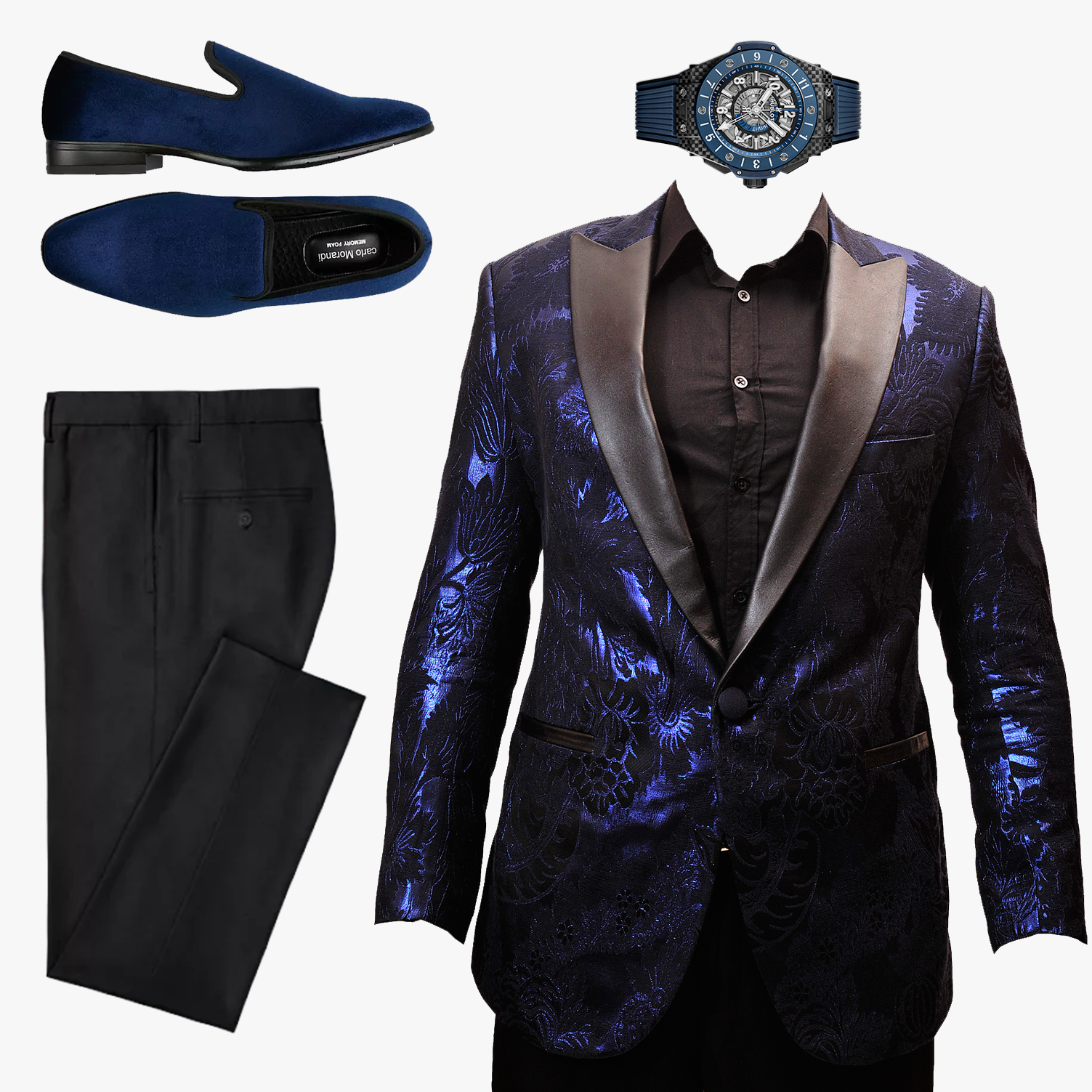 Yet another one of those designer outfits for men in Nairobi Kenya whose immense merits we already extensively broke down here.
This outfit is particularly ideal for stealing the spotlight at a wedding as the world's sharpest-looking wedding guest. 
The Rule breaker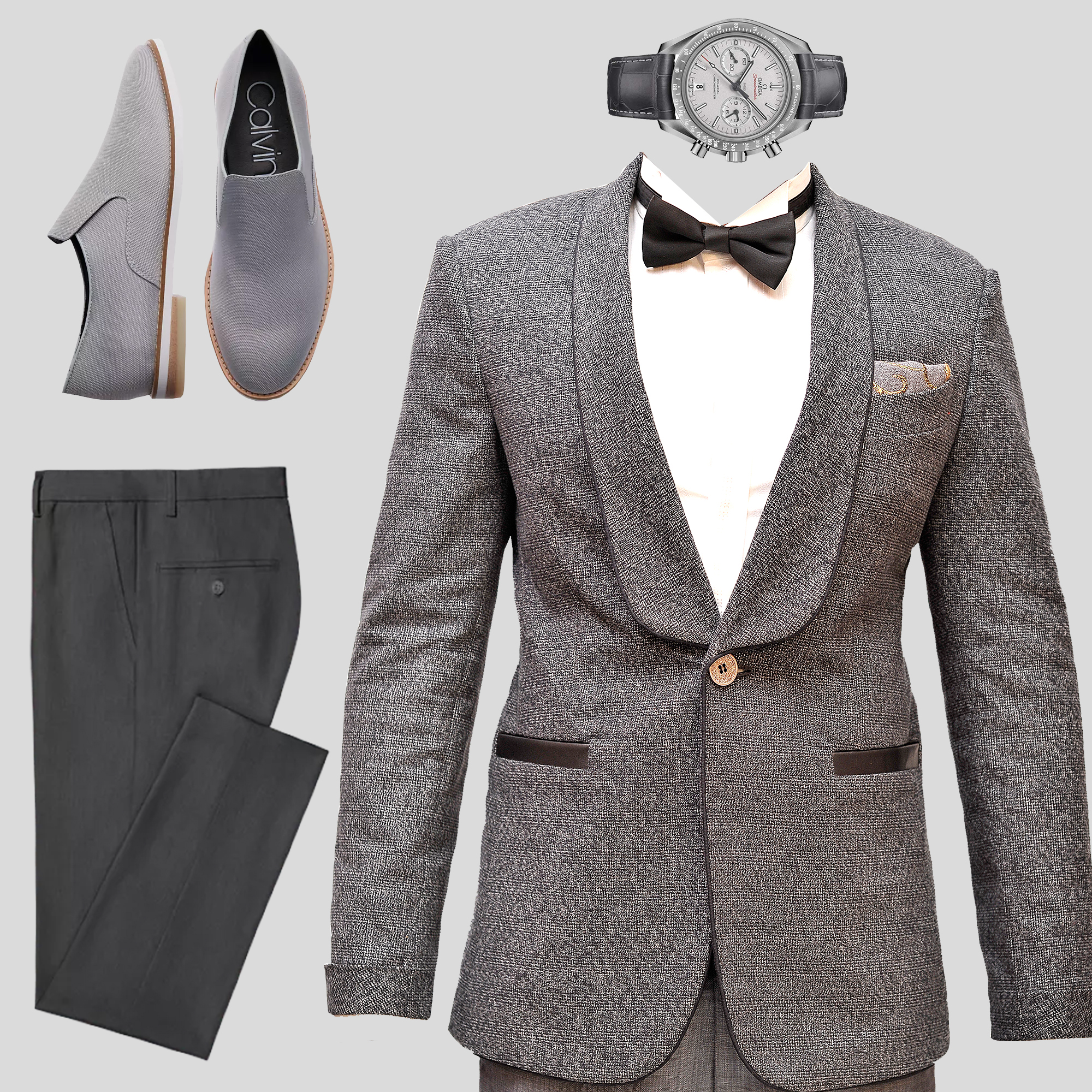 Black and grey are two colors that tend not to look very good together. And a full grey outfit usually tends to look very dull. But this outfit shatters those rules to pieces.
As the main star of our glorious in grey series, this is one of those outfits for men in Nairobi Kenya that take the term looking cool to a whole new level. 
This wonderful men's outfit is ideal for formal dinners with dress codes that are not particularly strict.
The smart casual King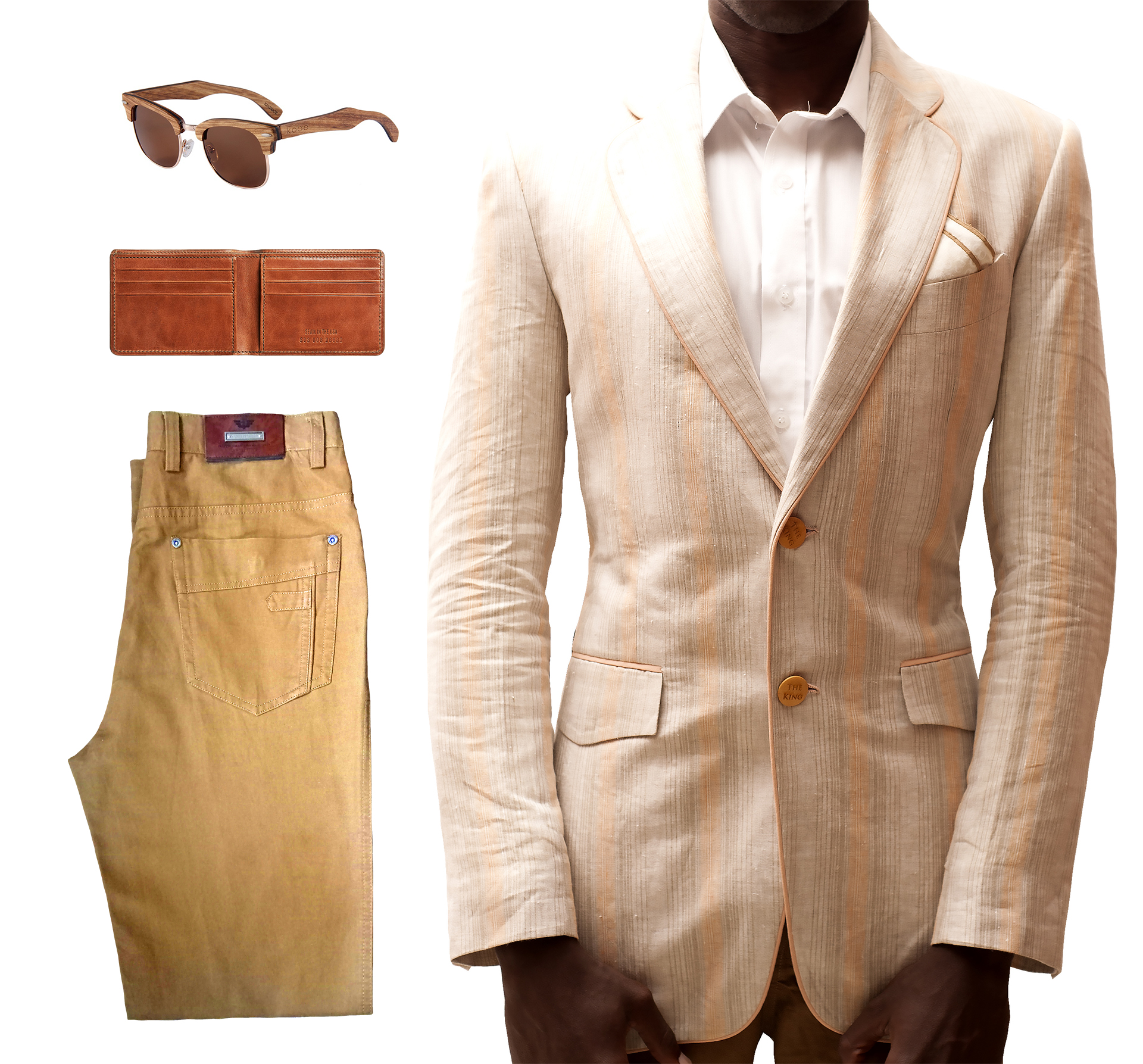 Smart casual at it's absolute finest. This outfit is ideal for weekends at the country club but can also double up as a very nice look for date-night with the wife.
The unique groom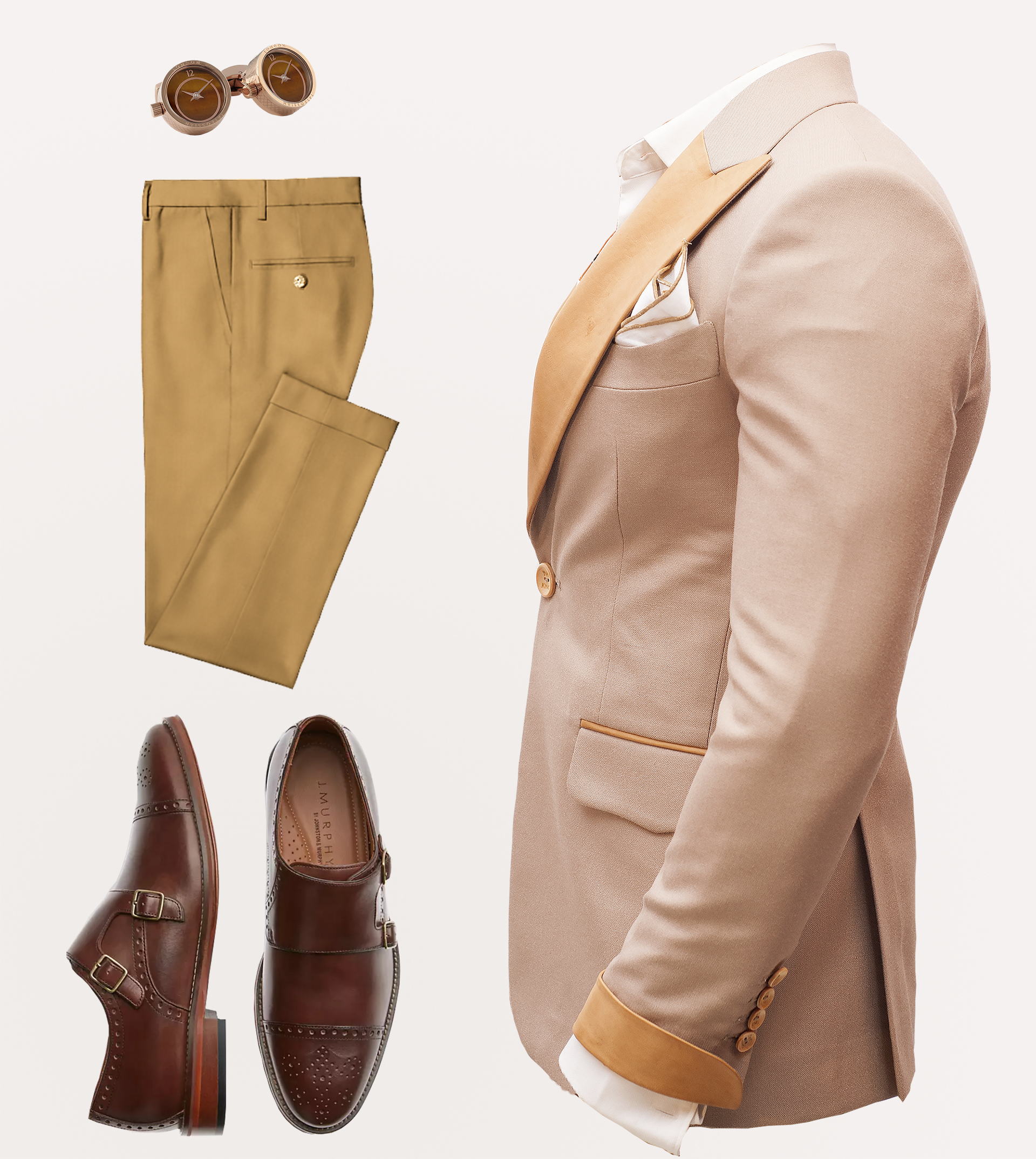 As already discussed in our bodacious in brown post, this formal beige brown outfit is the perfect look for a groom in a beige themed wedding. It also works pretty nicely for any gentleman who owns a powerful pair of double monk strap Italian shoes.
The adventurous entrepreneur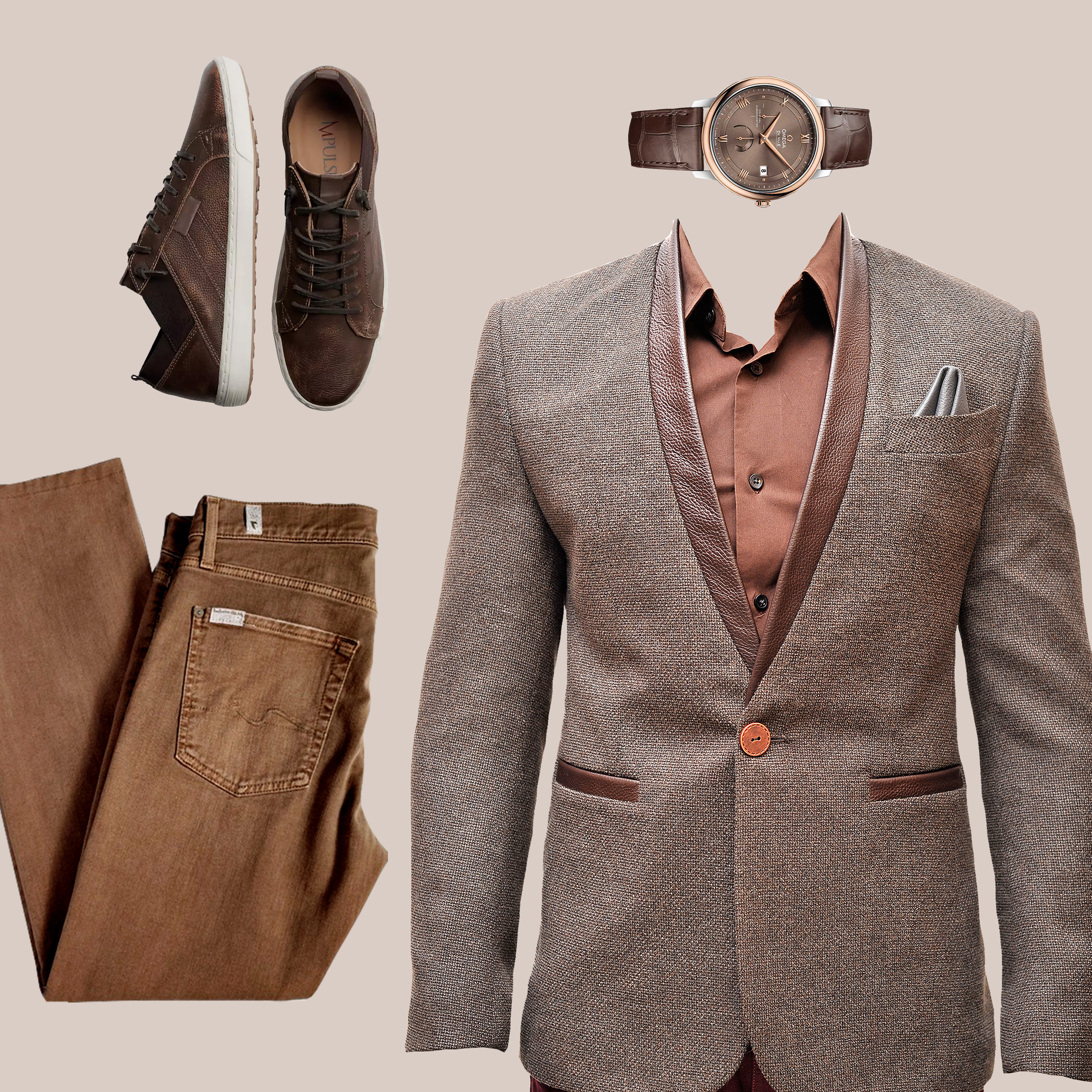 Yet another smart casual masterpiece. This is one of those outfits for men in Nairobi Kenya that is ideal for business meetings that are not held in an office setting.
For the entrepreneur who is master of his own destiny, this outfit will portray to the client just how capable of an individual you are, while also staying true to your inherently stylish aesthetic.