How to outshine the bride.
How do you outshine the bride?
You don't. Actually, you can't. She's a woman. She has all those beautiful parts. The curves. That dazzling smile. Those tempting eyes. I mean, c'mon dude. There's a reason you're getting married in the first place.
In terms of dress code, however, you can seriously outshine her. She has to wear that large gown that she'll never wear again. Ever.
Whereas you can rock a statement jacket for the record books. One that you can still wear multiple times to many special occasions long after the wedding. A one-of-a-kind masterpiece. Something like this.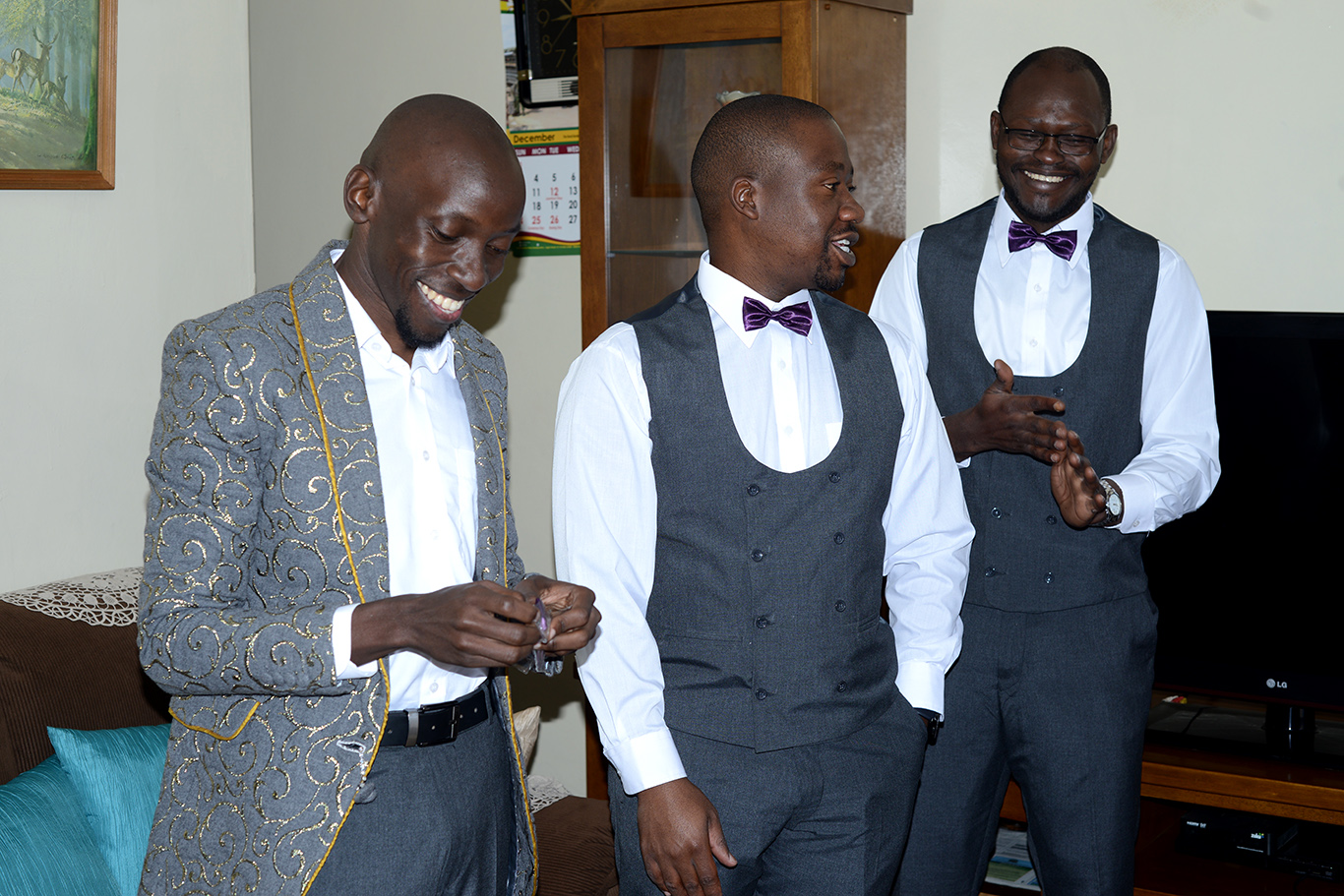 Just look at that thing. 100% Italian wool with lurex embroidery. It lights up the room like firecrackers in a pitch-black sky. Even your own groomsmen are amazed by it.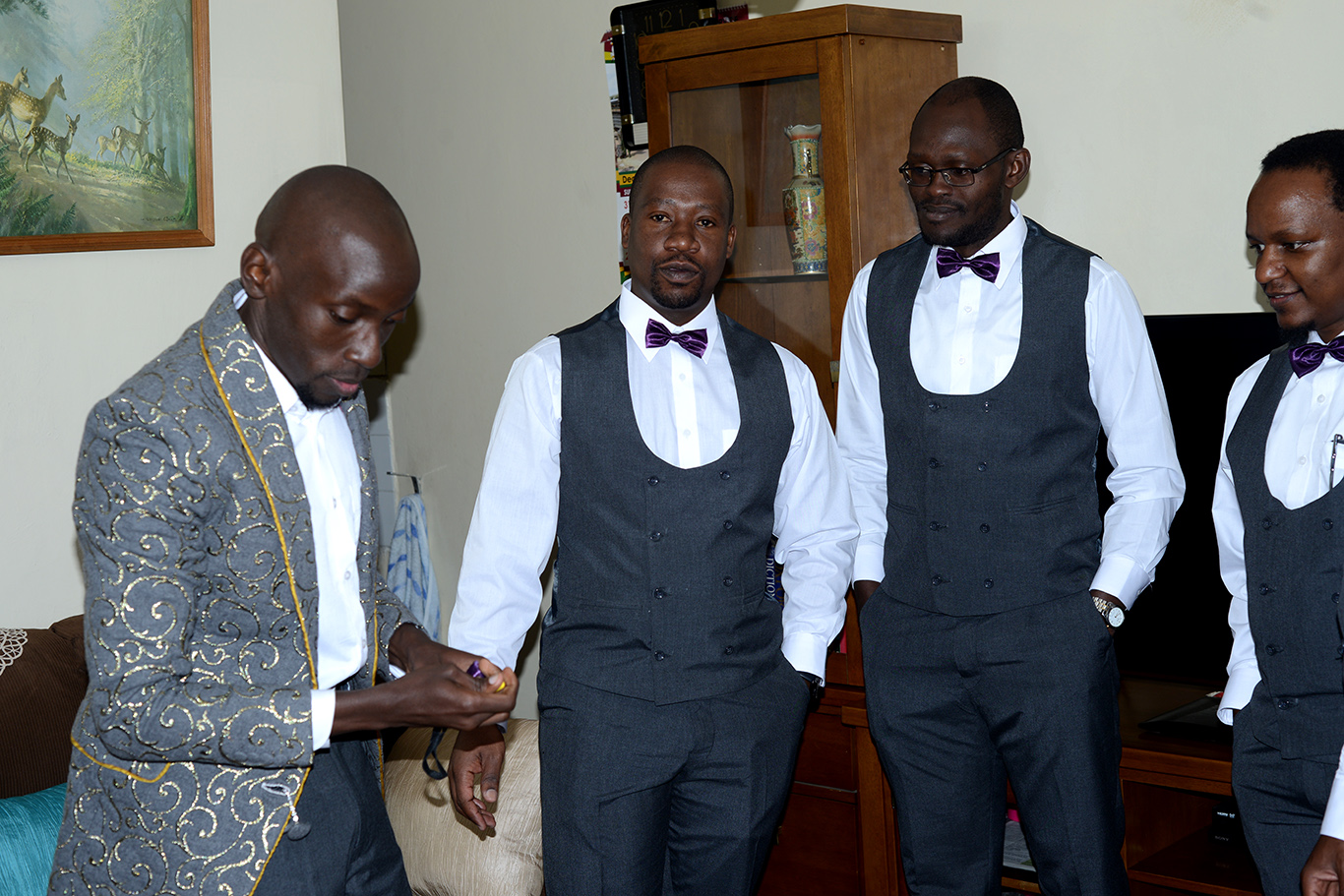 Yes, you're eyes are not deceiving you. That is indeed a bunch of grown men lusting after a jacket.
No worries though. They are your brothers after all. Just to prove it, here's a picture of one of them helping you out.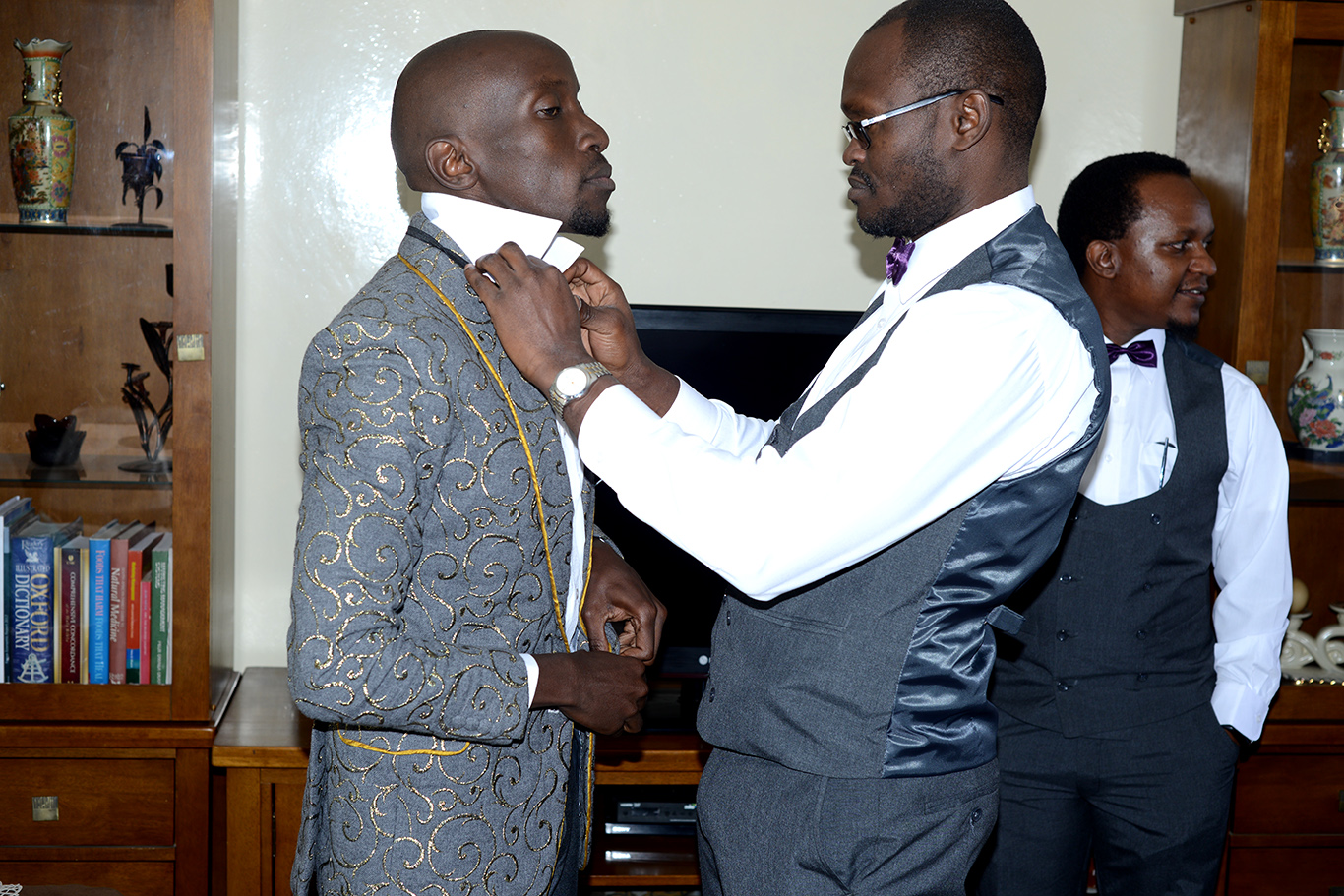 And here's another one. This time it's a strong display of group solidarity. All for one, one for all, and all that good stuff.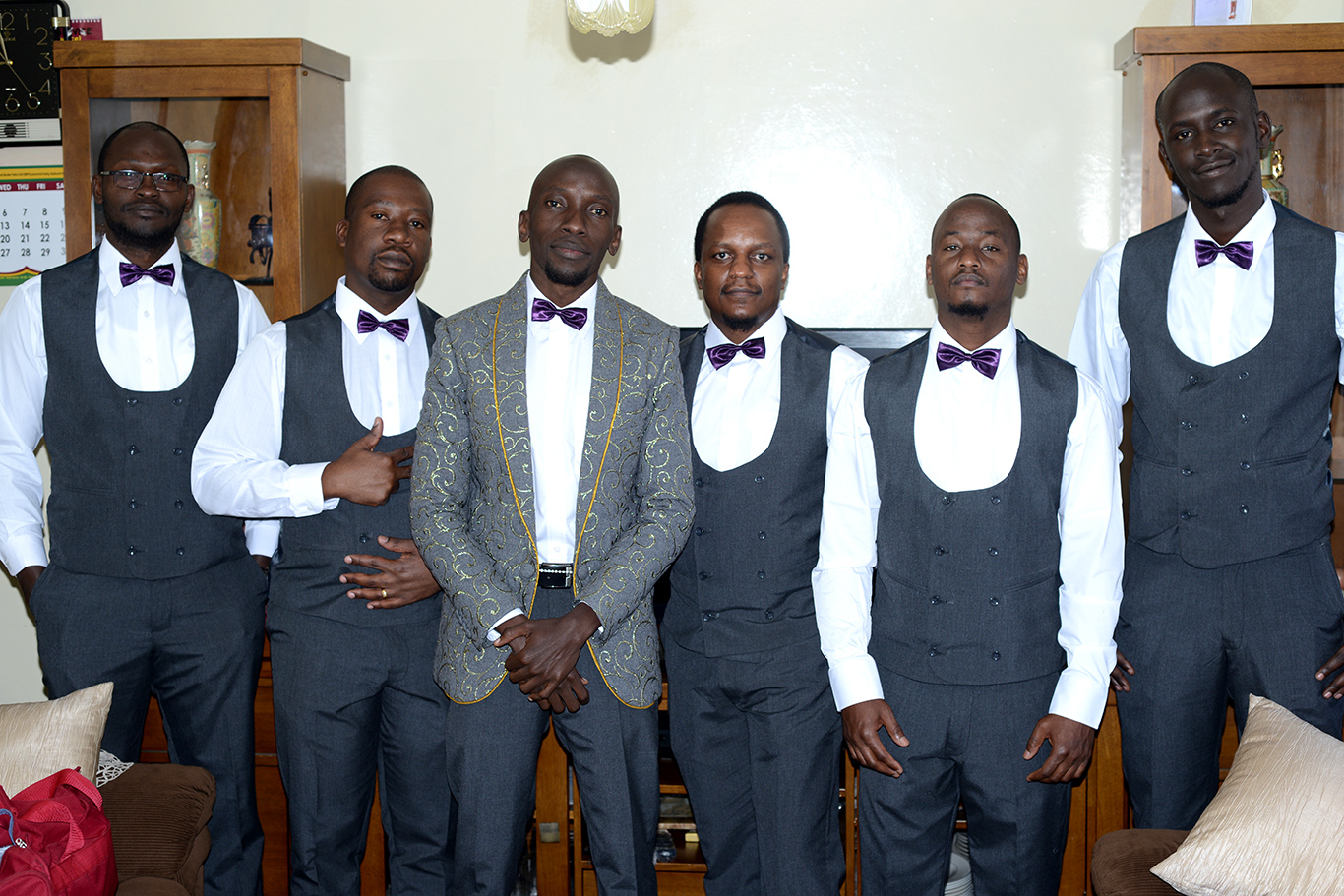 Now for a quick boost of self-confidence in front of your mirror and you're good to go.